Designing airports
Whether working with a blank canvas or retrofitting a terminal, we will help you bring a comfortable experience from check-in to gate. Taking passenger satisfaction as our starting point, we create places that make the travel experience easy to enjoy. Our designs combine placemaking with public space furniture to make navigation feel natural, even intuitive. We can direct passenger flow, taking travelers through commercial areas on their way to the gate. Our seamless seating designs can keep groups together, yet allow required distances between individual travelers too.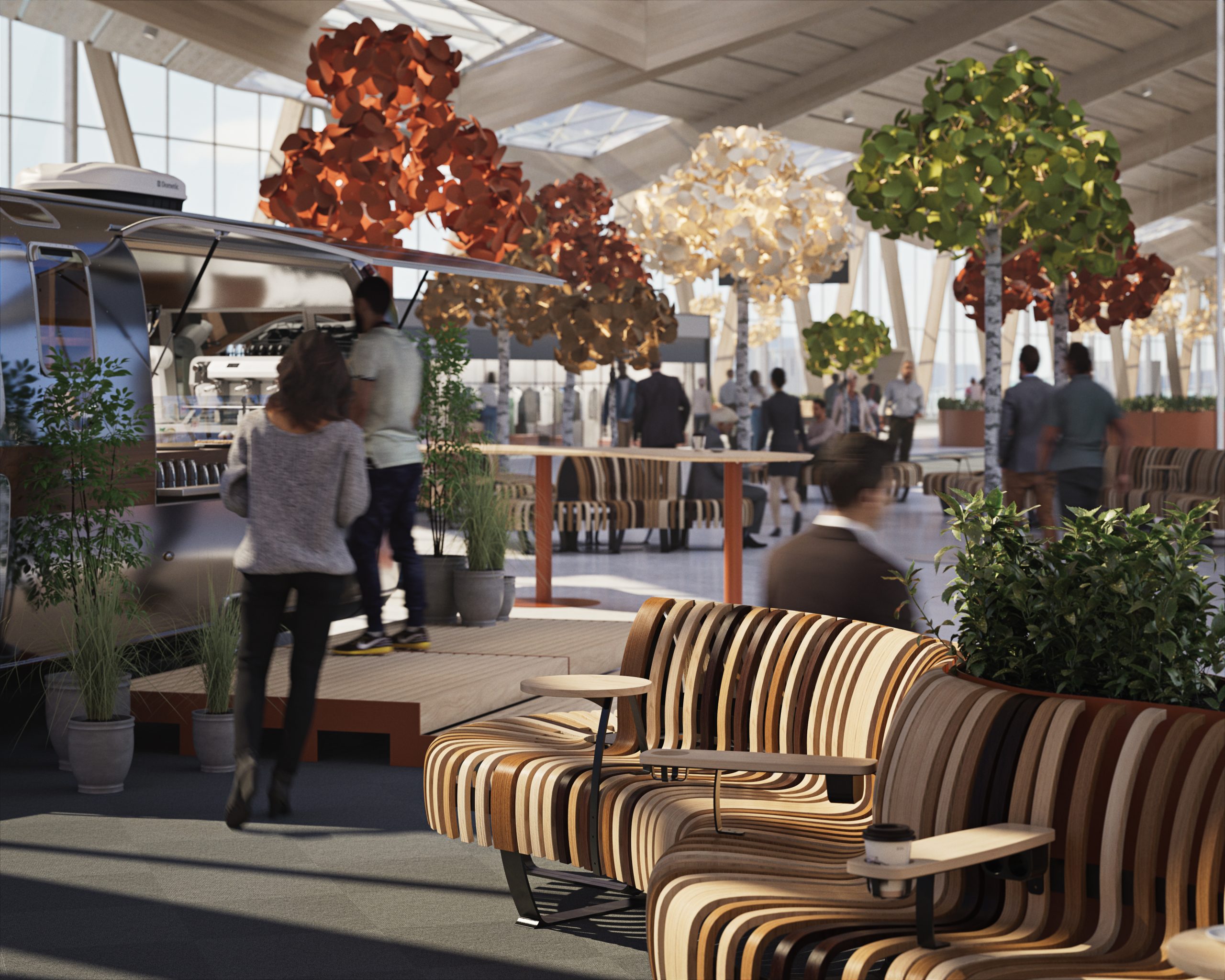 Rethink the airport as a destination
Furniture is a vital aspect of placemaking and can create architectural impact while being attuned to the individual story of a place. Let the airport experience be part of the journey, not only a place for passengers to "pass through." A place where the experience starts. A place with added value for the passengers. A connection to the world.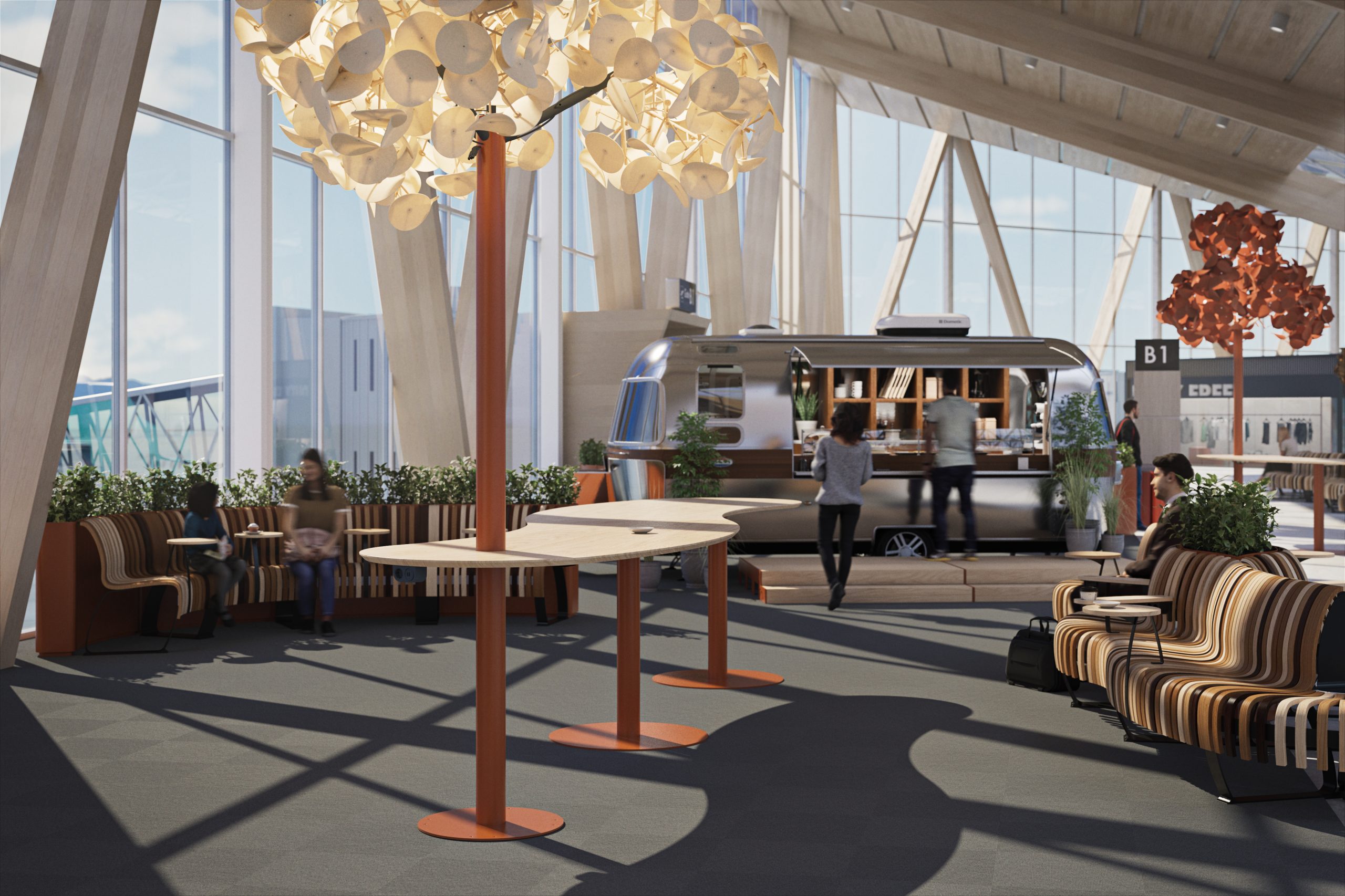 Placemaking for passenger satisfaction and revenue
We're setting new standards to airports by creating including and comfortable waiting areas with tailored, modular solutions that increase passenger satisfaction significantly. A study from ACI shows that an increase of 1% in the global passenger satisfaction mean generates an average growth of 1.5% in non-aeronautical revenue.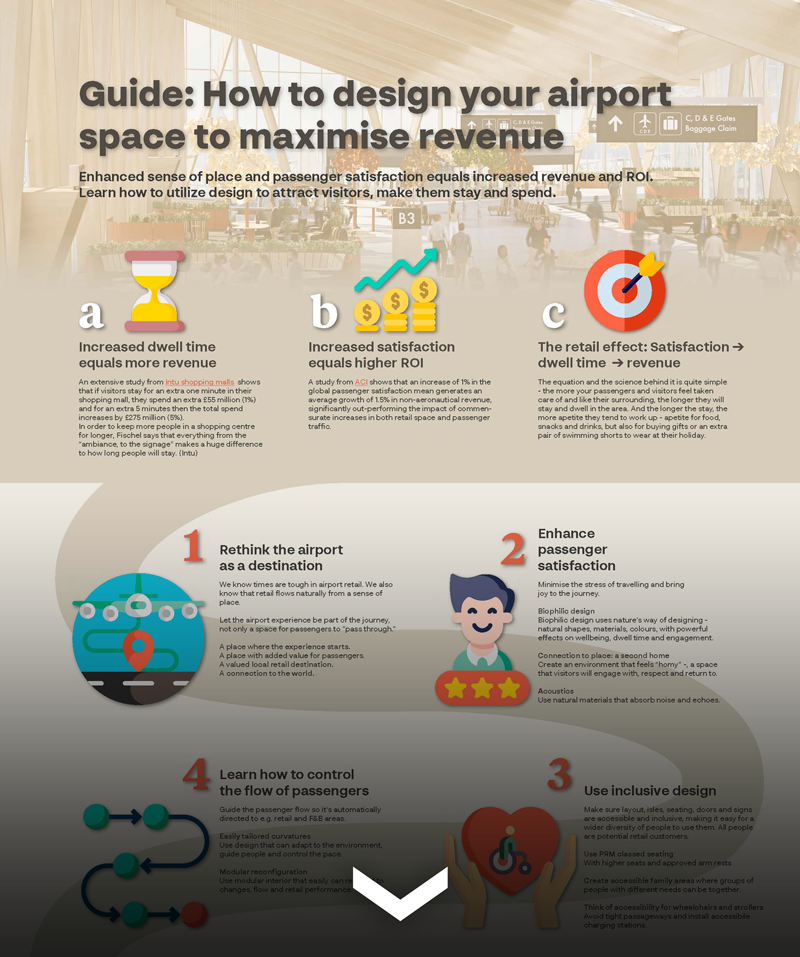 Guide: How to design your airport space to maximise revenue
Enhanced sense of place and passenger satisfaction equals increased revenue and ROI. Learn how to utilize design to attract visitors, and make them stay and spend. With many years in the industry, we've mapped out what we find helpful for you and the passengers to create a pleasant thriving airport and airport retail and put it together in an easy-to-follow guide. Connect with us if you have an airport project that we can support you with.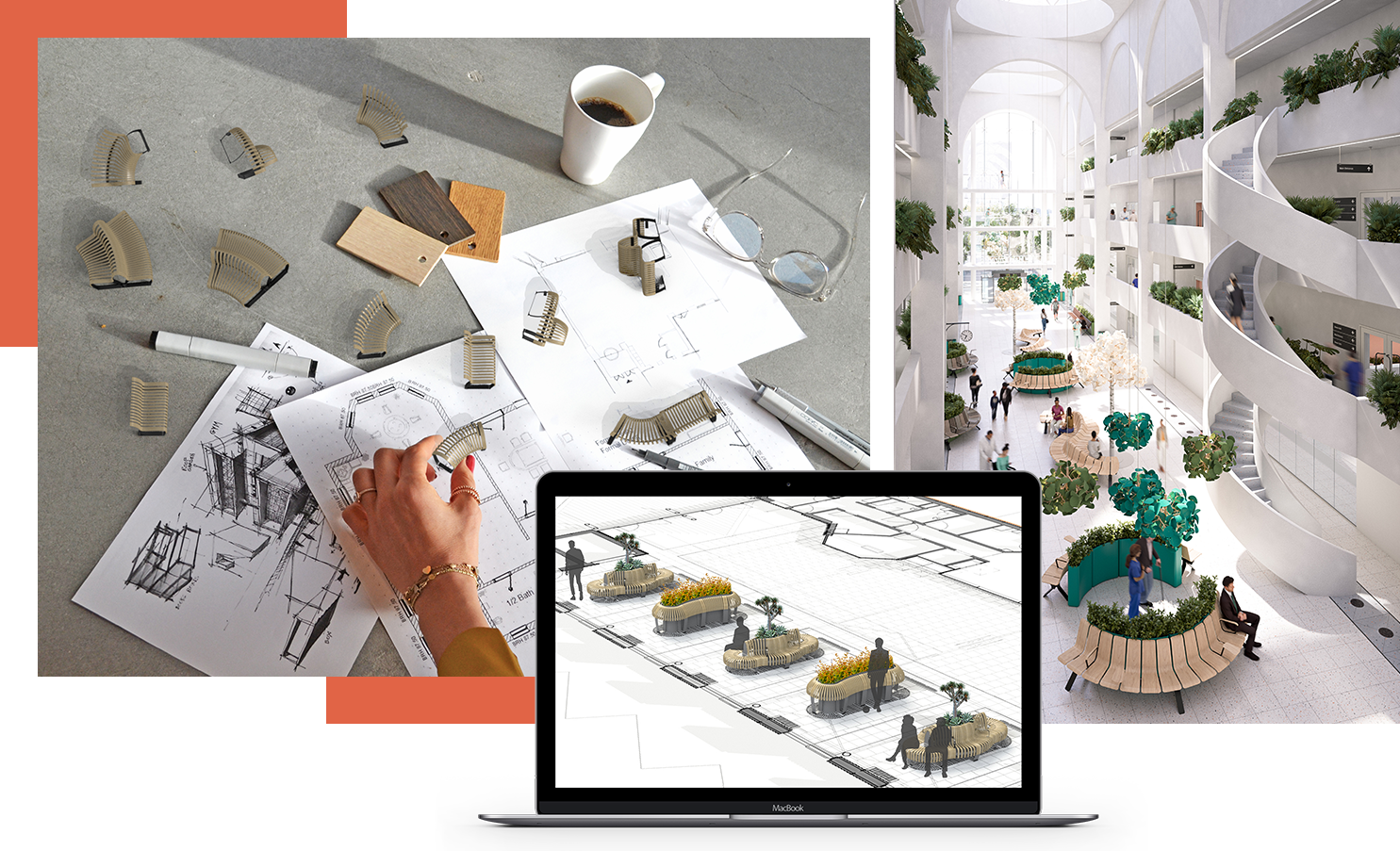 Let us design your next airport project
Our in-house designers will help you with a free 3D floor-plan visualization for your airport project.
Gunnhildur Vilbergsdóttir, commercial manager at Keflavik International Airport.
"We managed to keep passengers much longer in the commercial area and belief that was a great factor in sales increase"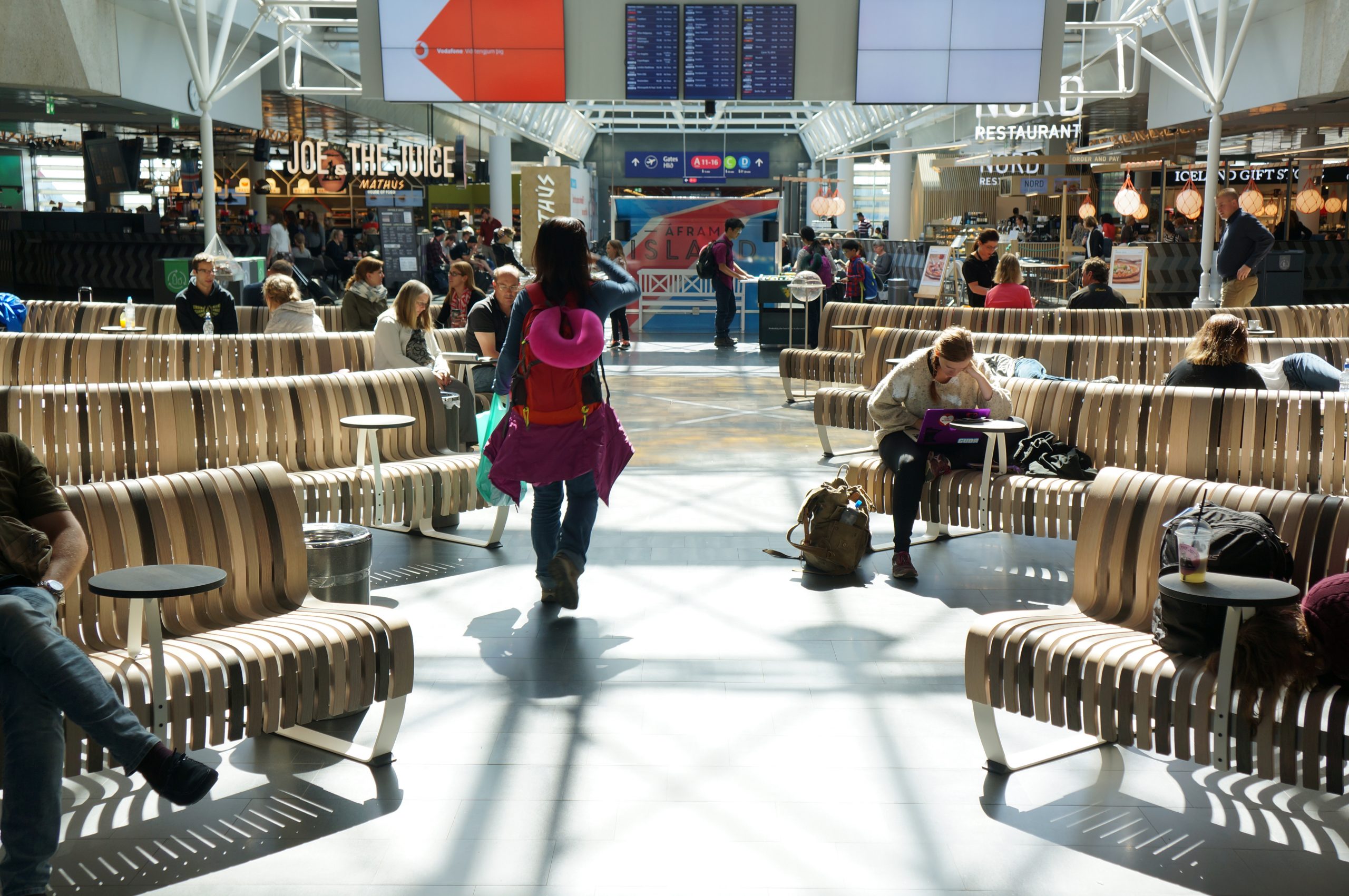 Biophilic design in airports for the passenger's wellbeing
Biophilic design uses nature as a co-architect to design our places. It brings that connection into the place and encourages us to understand the importance of natural shapes, materials, colours for our health and wellbeing.
Biophilic design helps the visitors bring the stress level down and enjoy the whole journey, not only the destination.
Make places matter by creating a feeling of a home away from home. A place that visitors will engage with, respect, and return to.
Read the story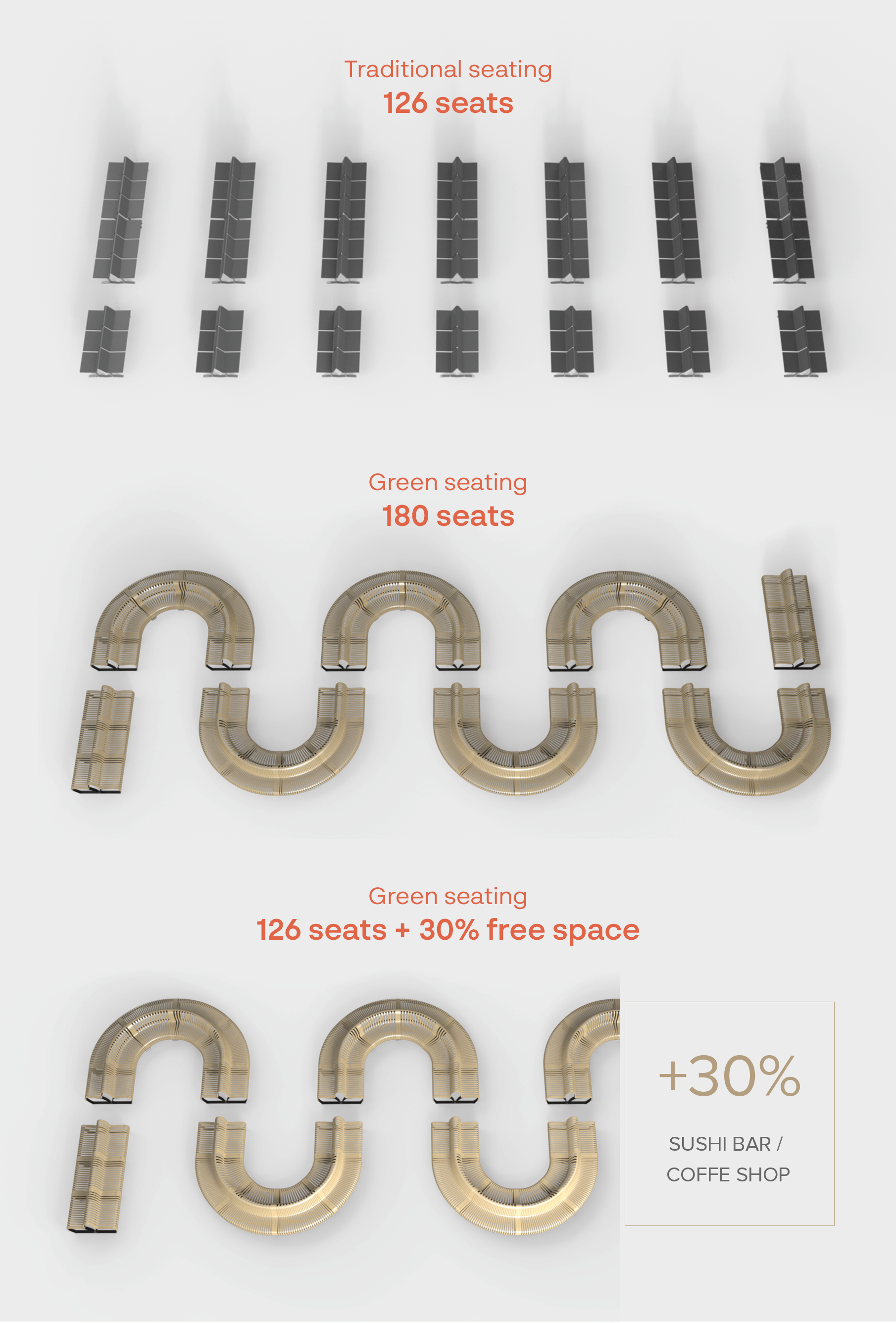 Save space with seamless seating
Seamless seating can increase the seating capacity by 30-50% which also allows for better space between families and groups. Add extra seating or save the free space for something else.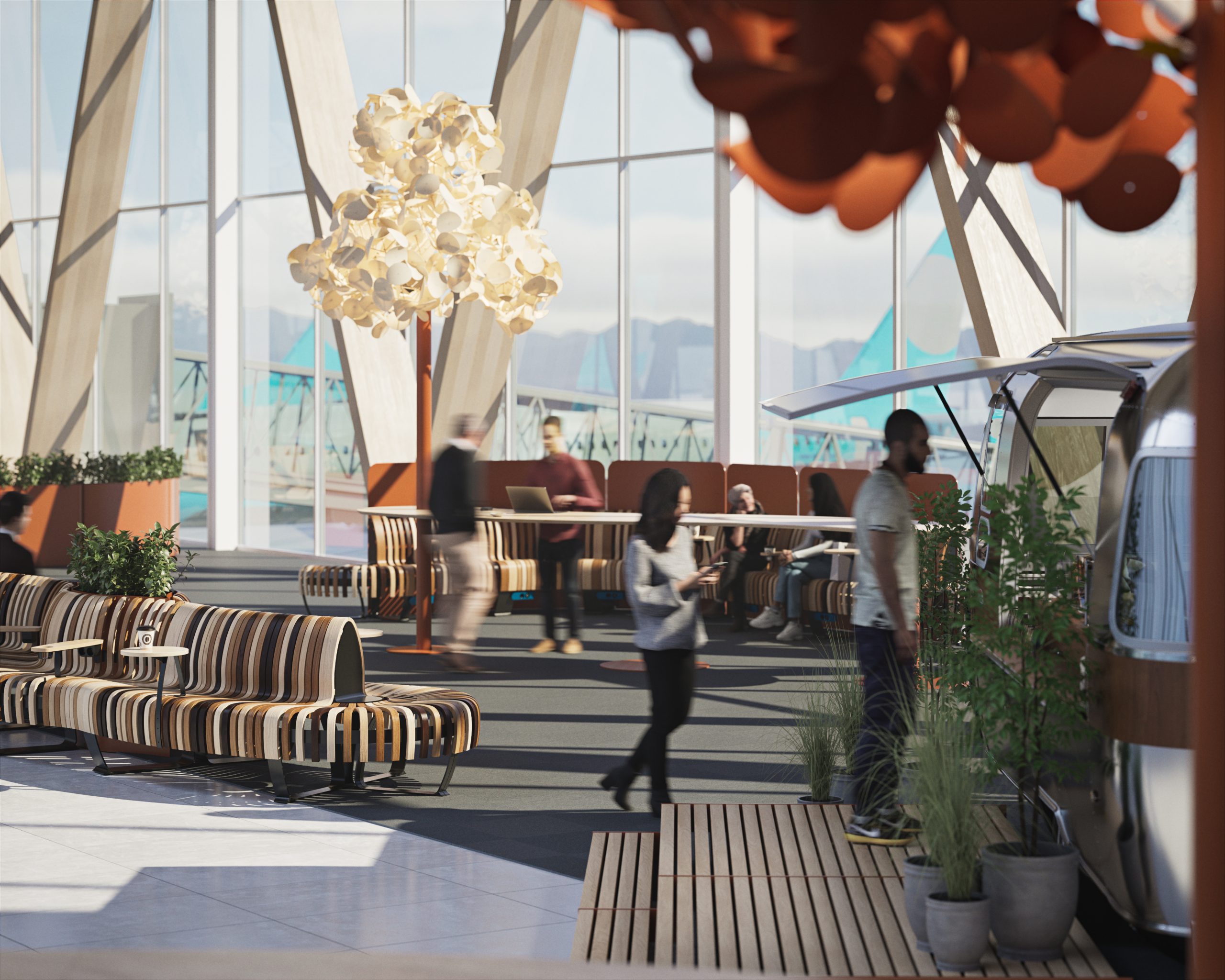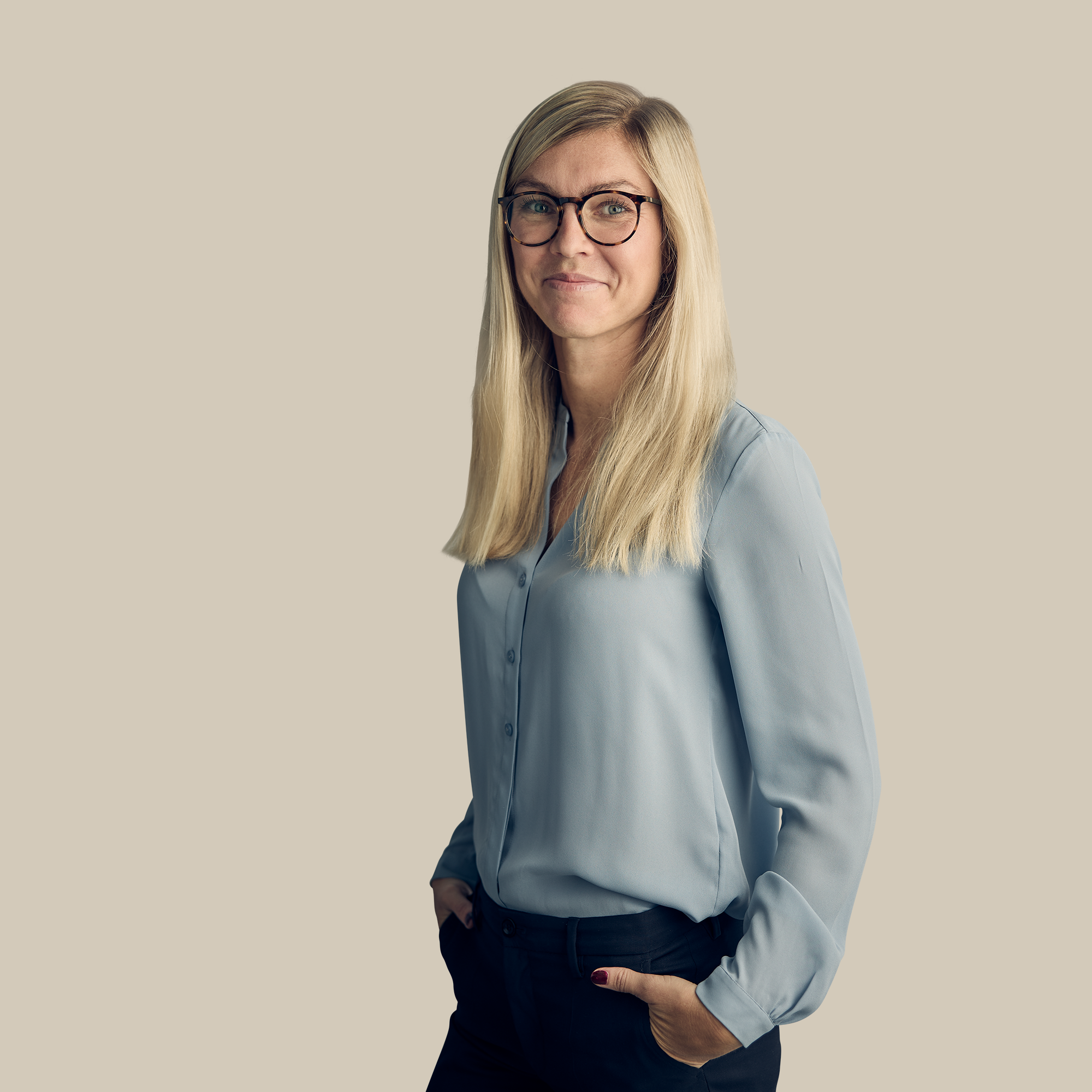 Don't know where to start with your airport project? Schedule a meeting with us, and we'll help you get started. Our team has years of experience in placemaking design, achieving enhanced passenger satisfaction in airport and transport hubs.
Products for airport spaces