Designing educational spaces
Our approach creates the right kind of learning environment, making it easier for students to learn, share knowledge and ideas. We're passionate about healthy school environments. That's why we choose natural materials that have a positive impact on well-being and create places that benefit students and educators. Our seating is durable and easy to maintain, while our surface designs provide places to prepare for lessons and recharge devices. Our placemaking concept can be adapted for any institution, transforming spaces through designs created with learning in mind.
135
Green education projects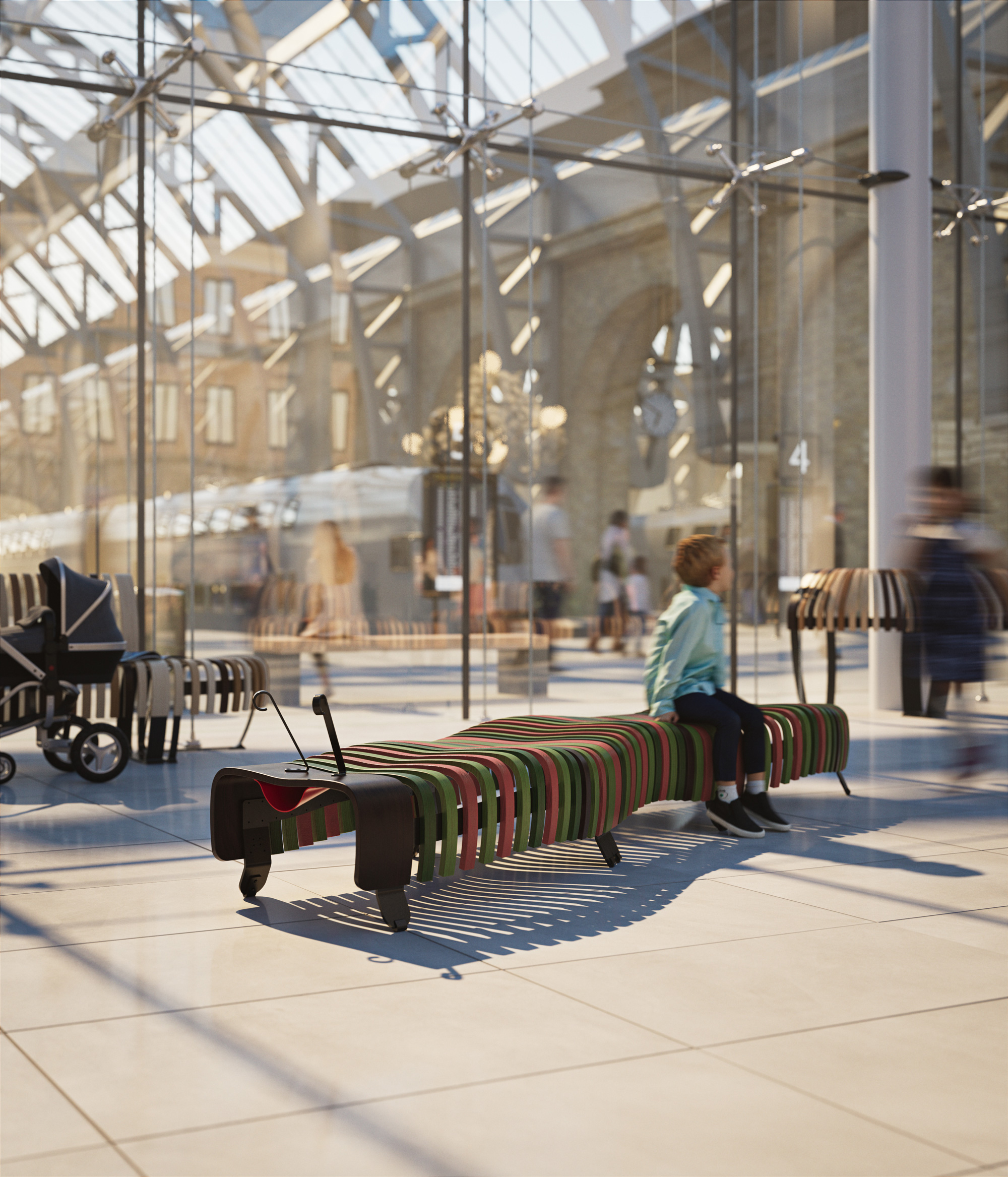 Biophilic design
We're setting new standards to transport hubs by creating including and comfortable waiting areas with tailored, modular solutions. They increase passenger satisfaction and bring new life to commuting and nearby shops and cafes.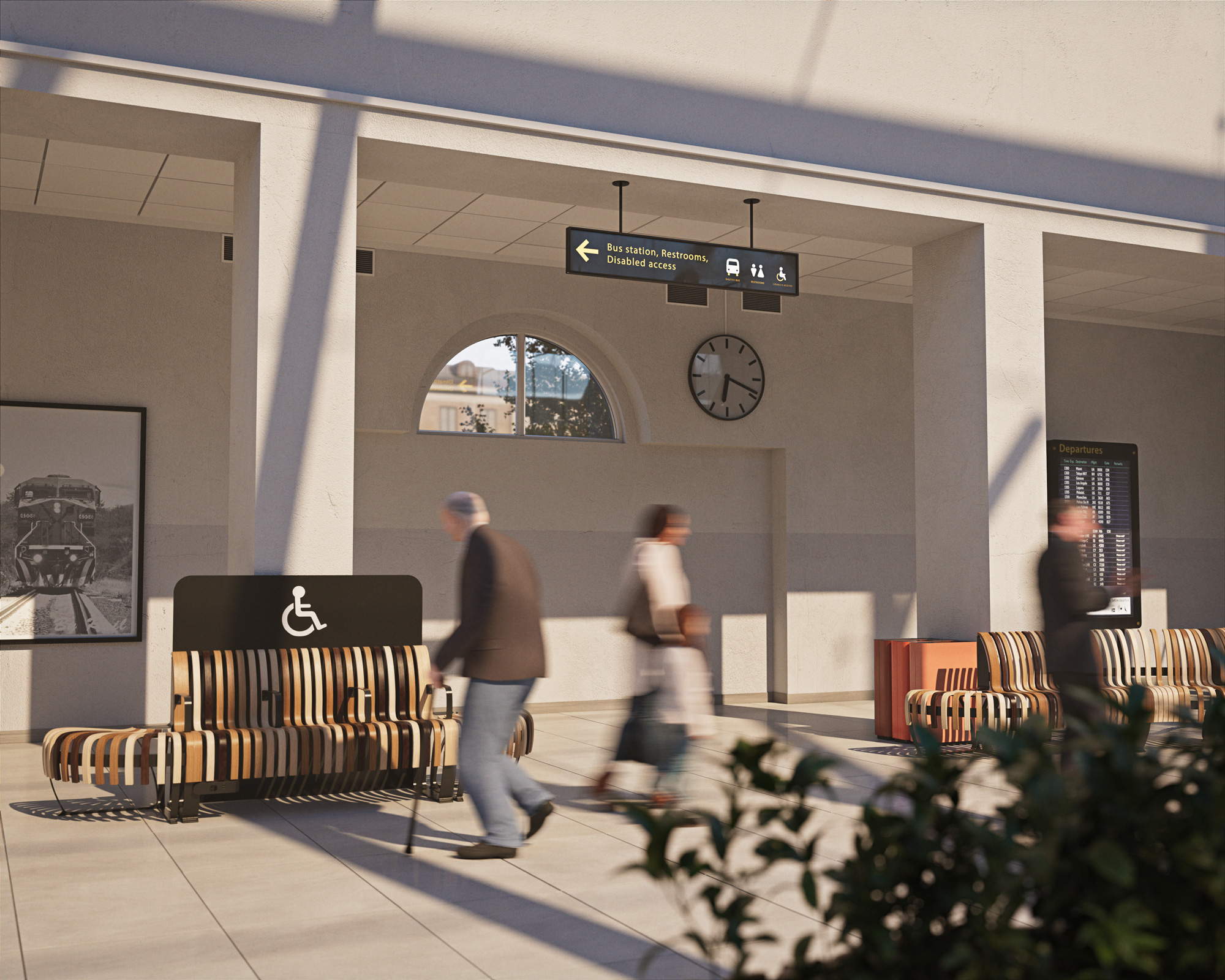 Inclusive Design
Green's seating is accessible and inclusive, making it easy for a wider diversity of people to use it.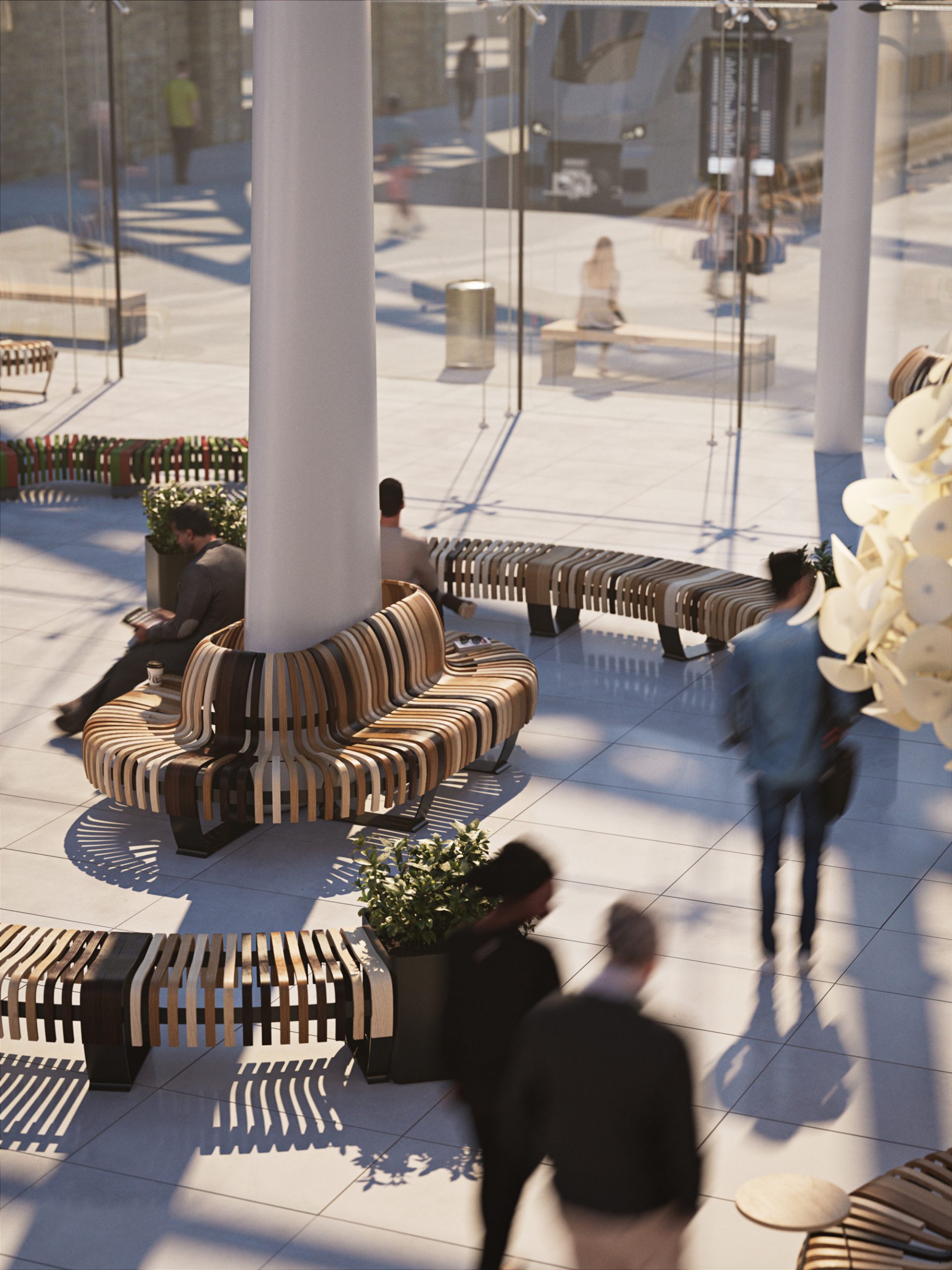 Modular design
Furniture is a vital aspect of placemaking and can create architectural impact while being attuned to the individual story of a place. It can be unique, surprising and memorable and help to enhance local character. Placemaking furniture creates connections and improves visitor satisfaction. It suggests the use of space and place-specific ways of living, and it invites personal experience.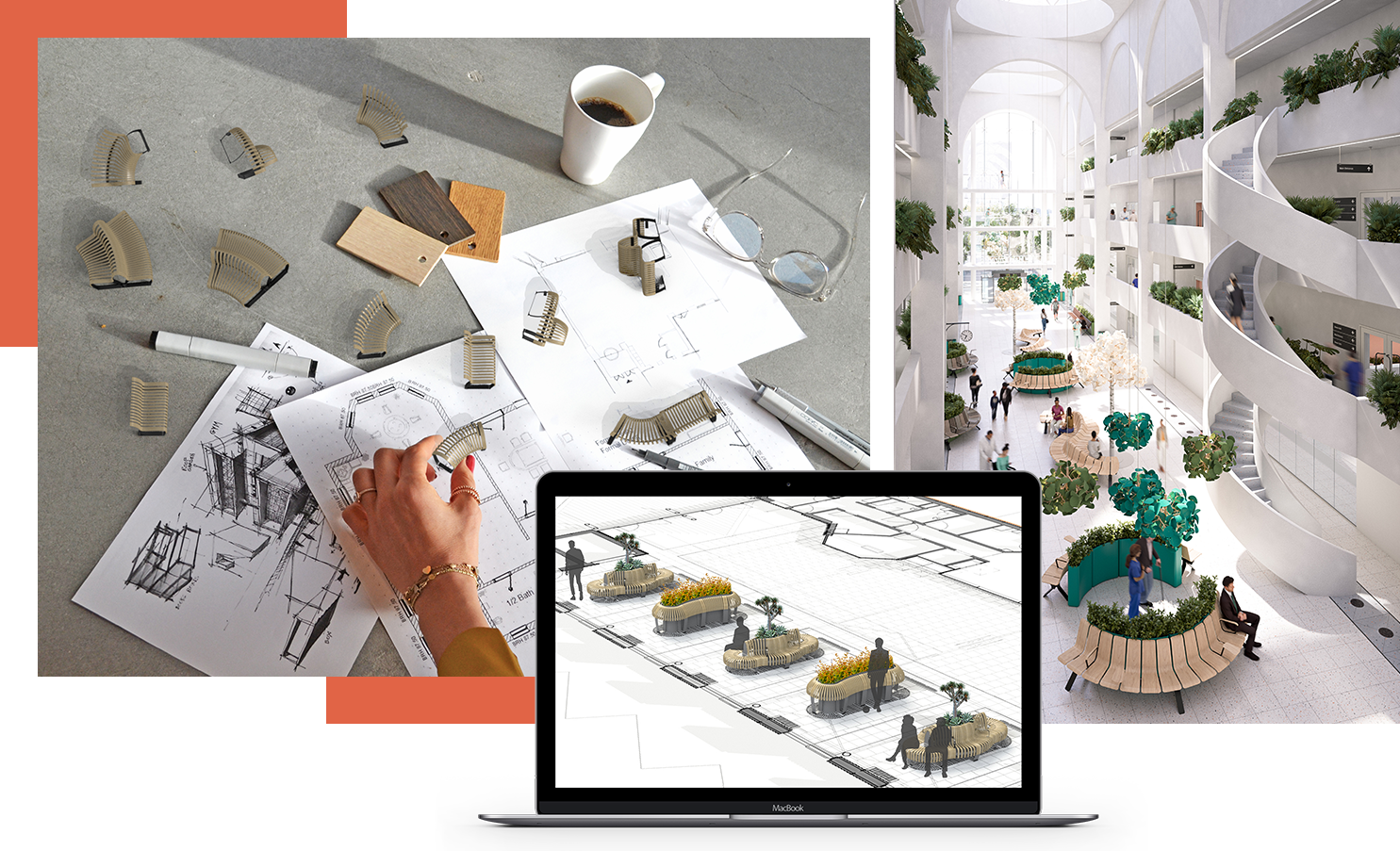 Let us design your next education project
Our in-house designers will help you with a free 3D floor-plan visualization.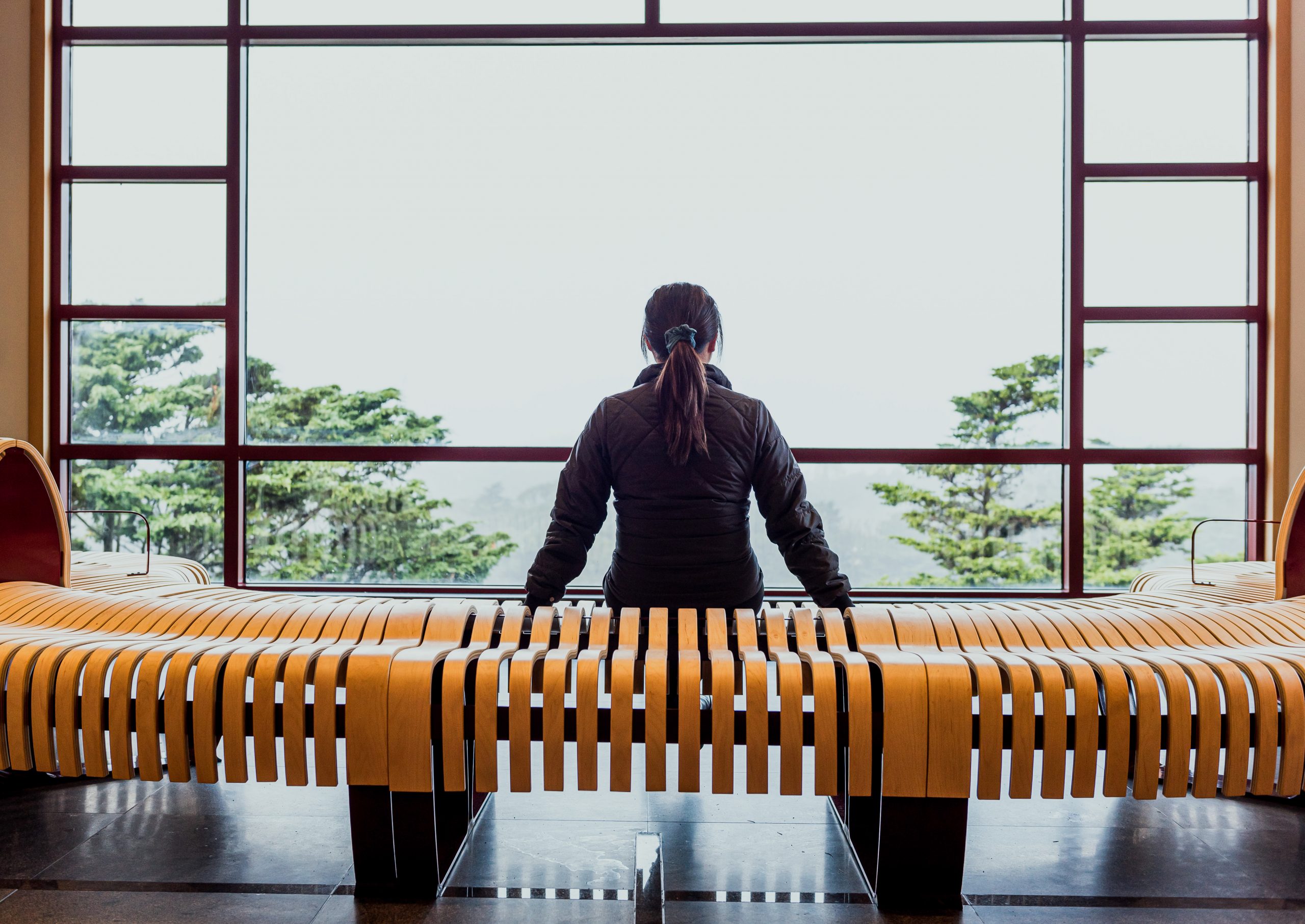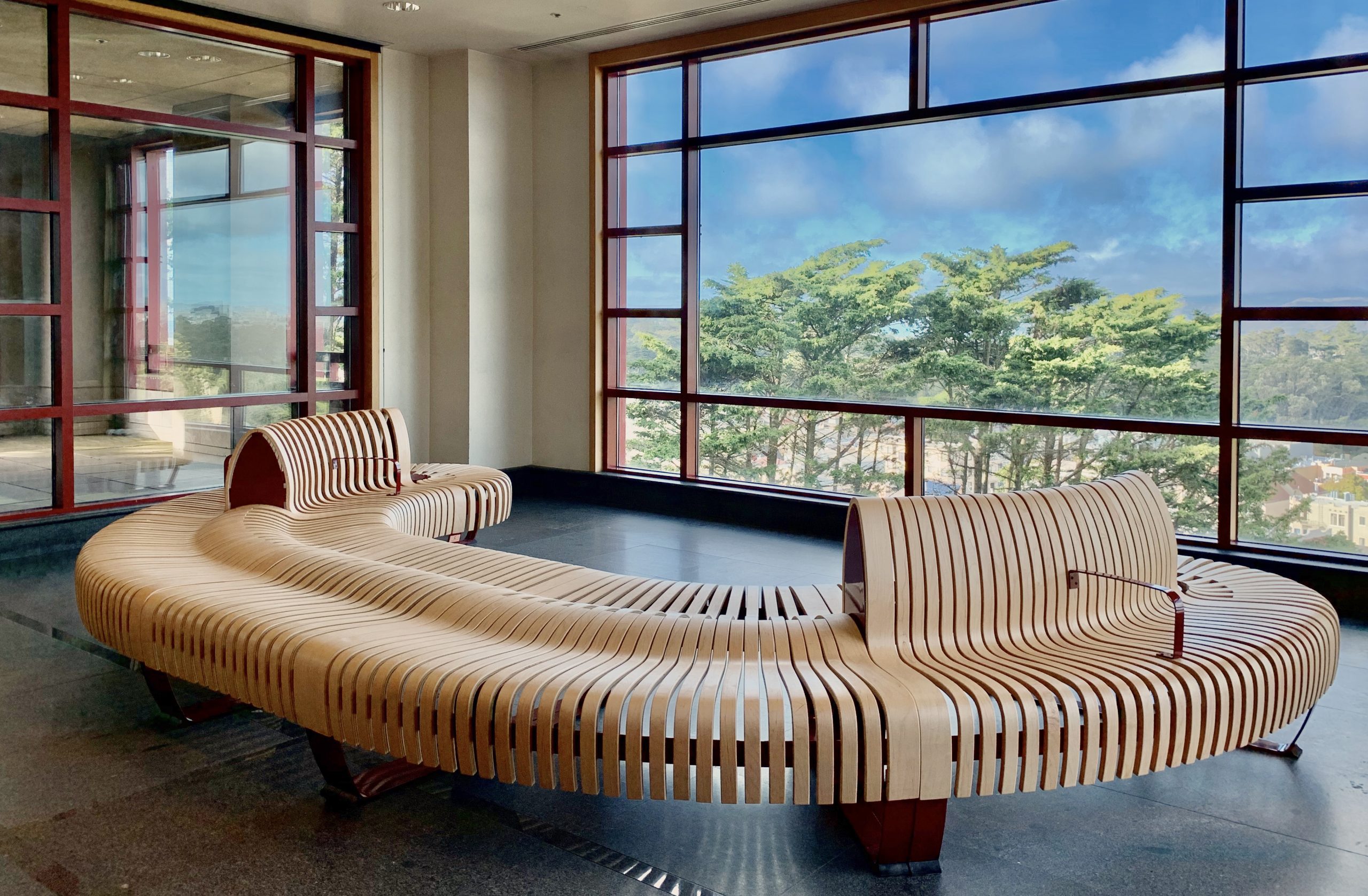 Sean Aloise, Communications Manager at USCF
"When I looked into this line further, I learned that GFC is a family-owned business, where they bend their own wood, etc…that made me want to not only support a family-owned business but to bring this architectural looking piece into UCSF, in hopes that we could see more of these designs around campus in the future! Truly, it enhances the space so much, it will last, and it is contemporary/modern, and knowing that it is "green" and knowing that the owner of the company is amazing and friendly and supportive made all the difference…so in my mind, why stop here? Let's continue and see if we can acquire more pieces around the UCSF Campus (and dare I say even the UC system, about seven campuses throughout California),"
Biophilic design in schools for enhanced wellbeing and results
Biophilic design works with nature as co-architect to design with a strong influence of nature and its elements. Research shows that rooms with these features have a direct positive impact on our health and our well-being, which in the long run can contribute to better results and lower sick leave. Through seamless furniture and the flexibility that follows, our concept can be adapted to each project and create spatiality in the school's open, mostly empty, spaces.
"If we, as adults and society, focus on creating the right school environment, the students can focus on learning - it's that simple." Jacob Holst, interior designer.
Read more about the importance of a well designed school environment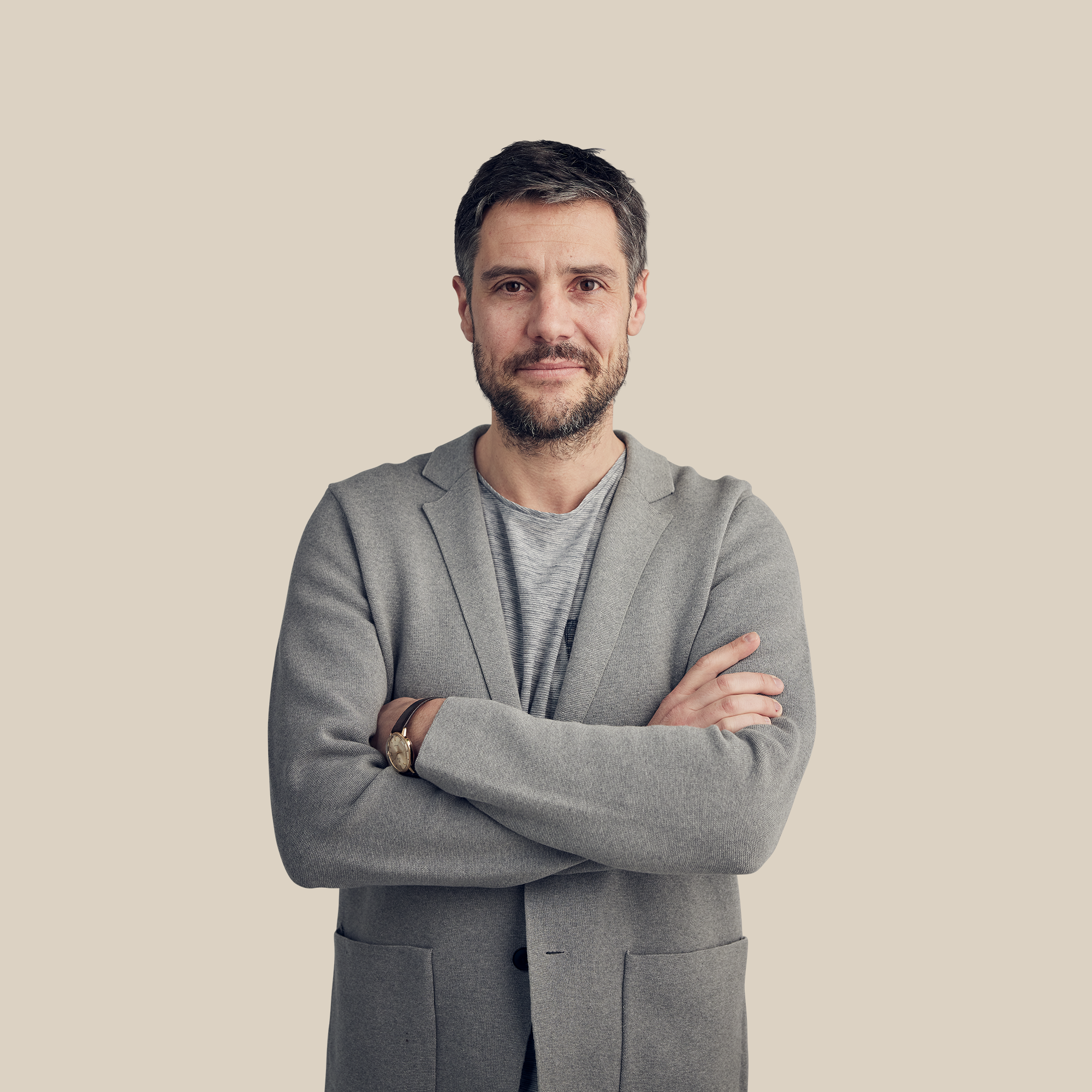 Don't know where to start with your education project? Schedule a meeting with us, and we'll help you get started. Our team has years of experience in placemaking design, achieving enhanced results and wellbeing for the students.
Products for educational spaces