University of Michigan, Modern Languages Building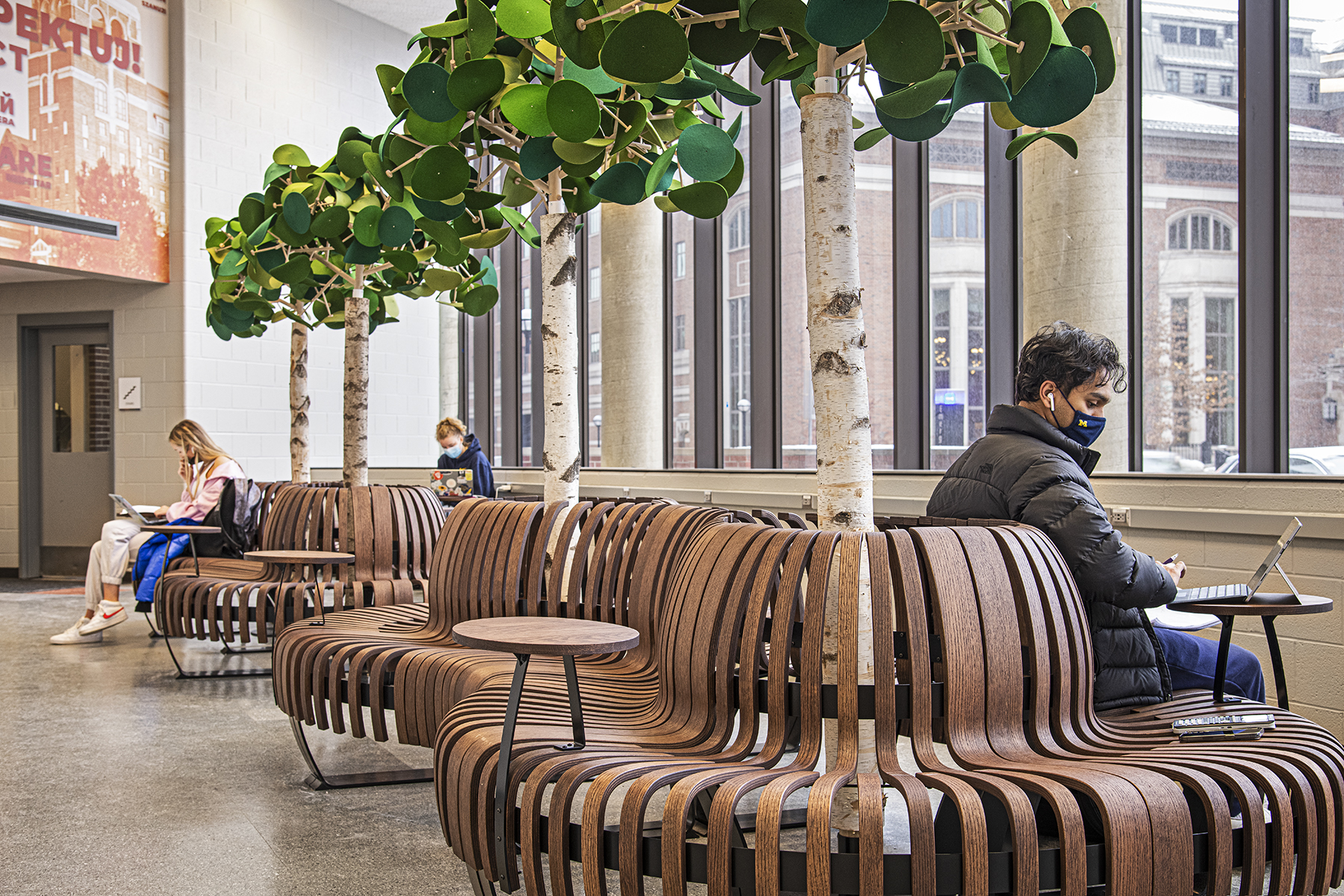 Customer

University of Michigan

Architect

Green Furniture Concept

Year

2021

Location

Ann Arbor, Michigan, USA
The Modern Languages Building at the University of Michigan was built in the late 60s. Brick walls and cement columns were the foundation of style for this cold utilitarian space that spans 5 floors and houses classrooms, lecture halls and offices. On any given day, there are 1500-2000 students and faculty using this space.
For the longest time, however, this building didn't have much furniture in it. This meant a lack of community space and a lack of areas for students to charge their devices between classes. All the students were sitting on the floor or leaning against the walls. In essence, they were only there because they needed to be.
The school felt an urgent need to foster a stronger sense of community for this faculty, so they went on a mission to improve the building's interior. The challenge was to make an impactful change without embarking on a costly renovation project, so the Facilities Team decided to start with the addition of inviting furniture.
One of the major considerations for the architects was to find a line of furniture that was customizable. This was so important because the building has a lot of tight corners that are hard to fill with traditional furniture. With the Nova C Series, the U of M team was able to specify benches with custom curves to fit into the tight corners. This turned otherwise dead space into cosy nooks that are very popular with the students.
The Facilities Team was also very drawn to the company's Green story and the furniture's unique and timeless look, not to mention the rugged durability and low maintenance requirements of the Nova C Series.
With the help of Green's in-house design team, the school was able to furnish 3 full floors in this building. This simple, yet effective effort was a huge success. Now the building has become very popular, with approximately 60 students hanging out at any given time. Students are saying it's hard to find such great community spaces in other parts of campus. They even come from outside the Modern Languages Faculty just to hang out in this building, because they feel like they can always find a spot to just work quietly or rest for a while.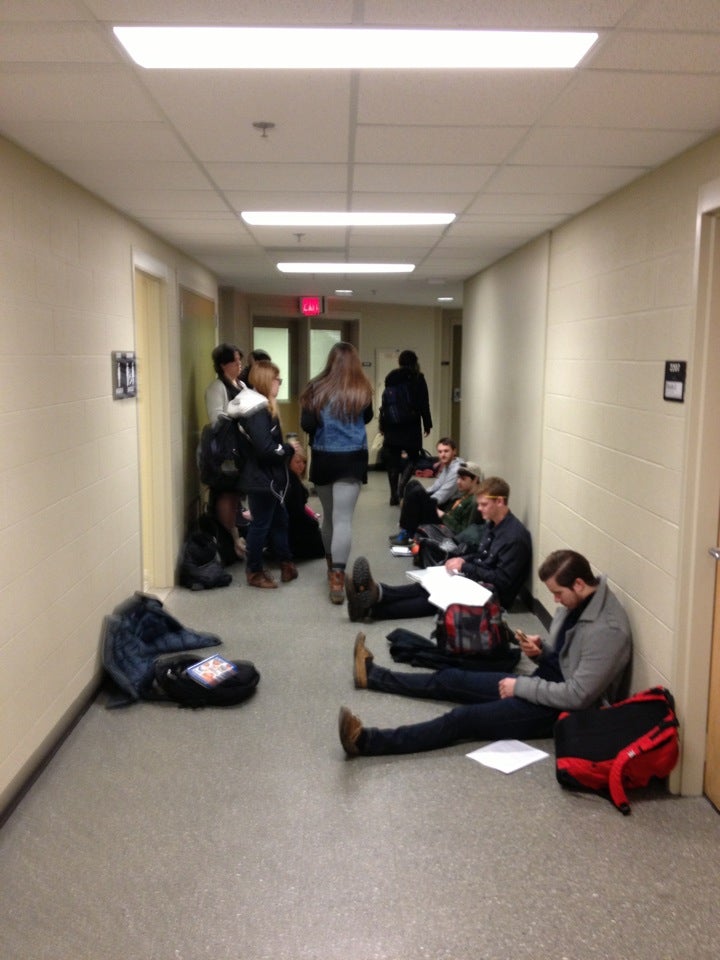 Before Green's Placemaking
Previously, students had no seating outside classrooms or teacher's offices and they were forced to sit on the floor or lean against the walls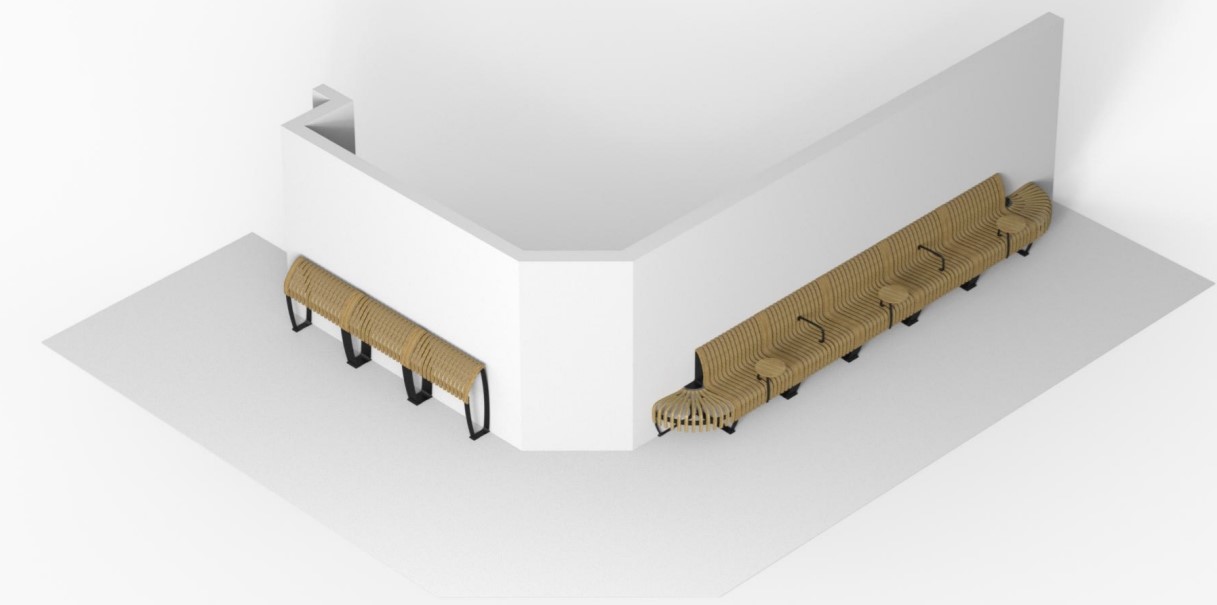 In-House Design Consultation
Working with the University's Architect, our in-house design consultants focused on adding seating to several spaces on the 1st and 2nd floors, where students usually spend time - especially hallways and common areas.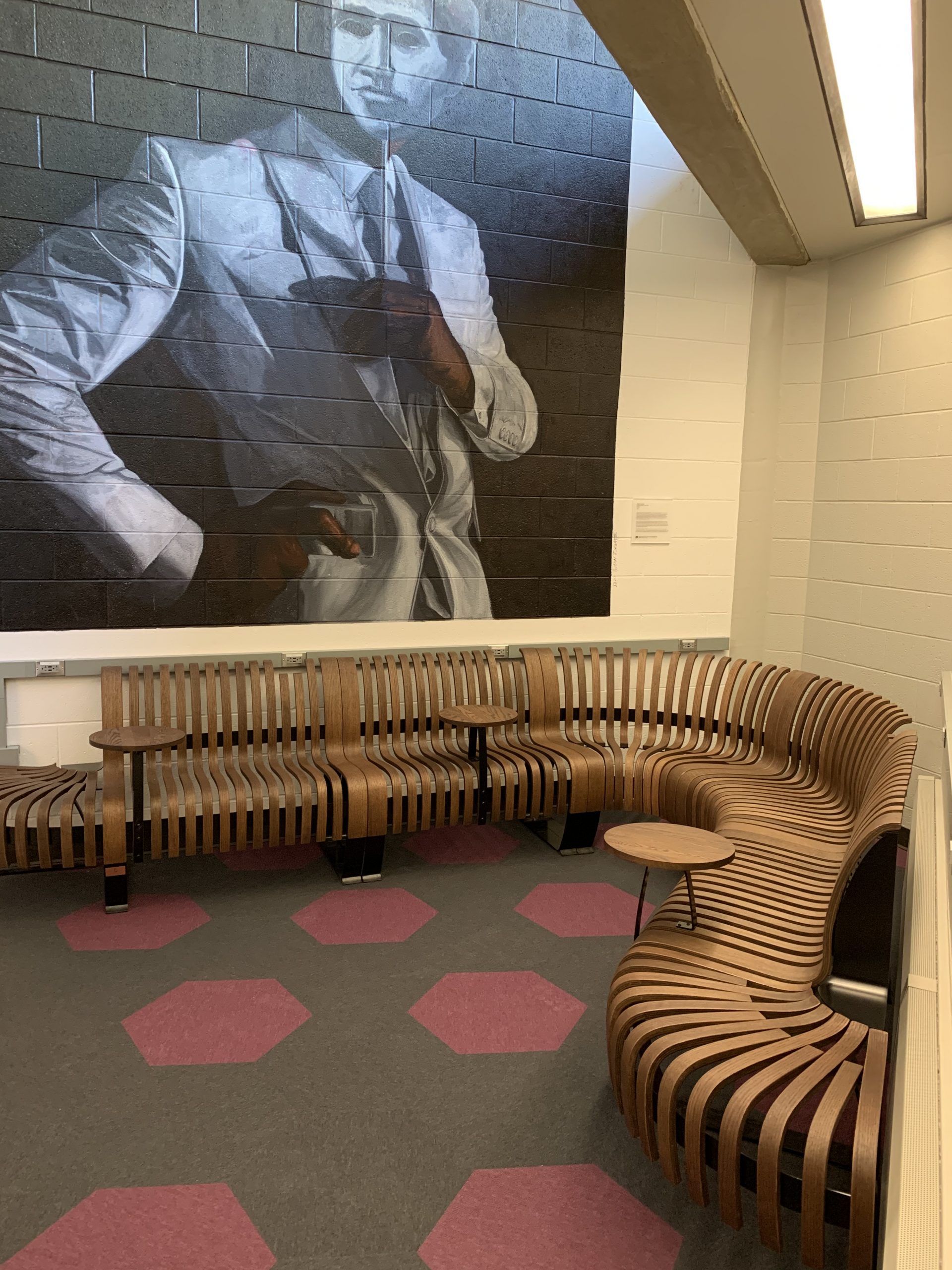 From "dead" corners to "coveted" nooks
This is a building with lots of sharp angles. Previously, these corners were a waste of space, but with the Nova C Series, they have turned into popular nooks for the student community.
Green educational spaces
Our approach creates the right kind of learning environment, making it easier for students to learn, share knowledge and ideas. We're passionate about healthy school environments. That's why we choose natural materials that have a positive impact on well-being and create places that benefit students and educators. Our seating is durable and easy to maintain, while our surface designs provide places to prepare for lessons and recharge devices.
Discover more educational space design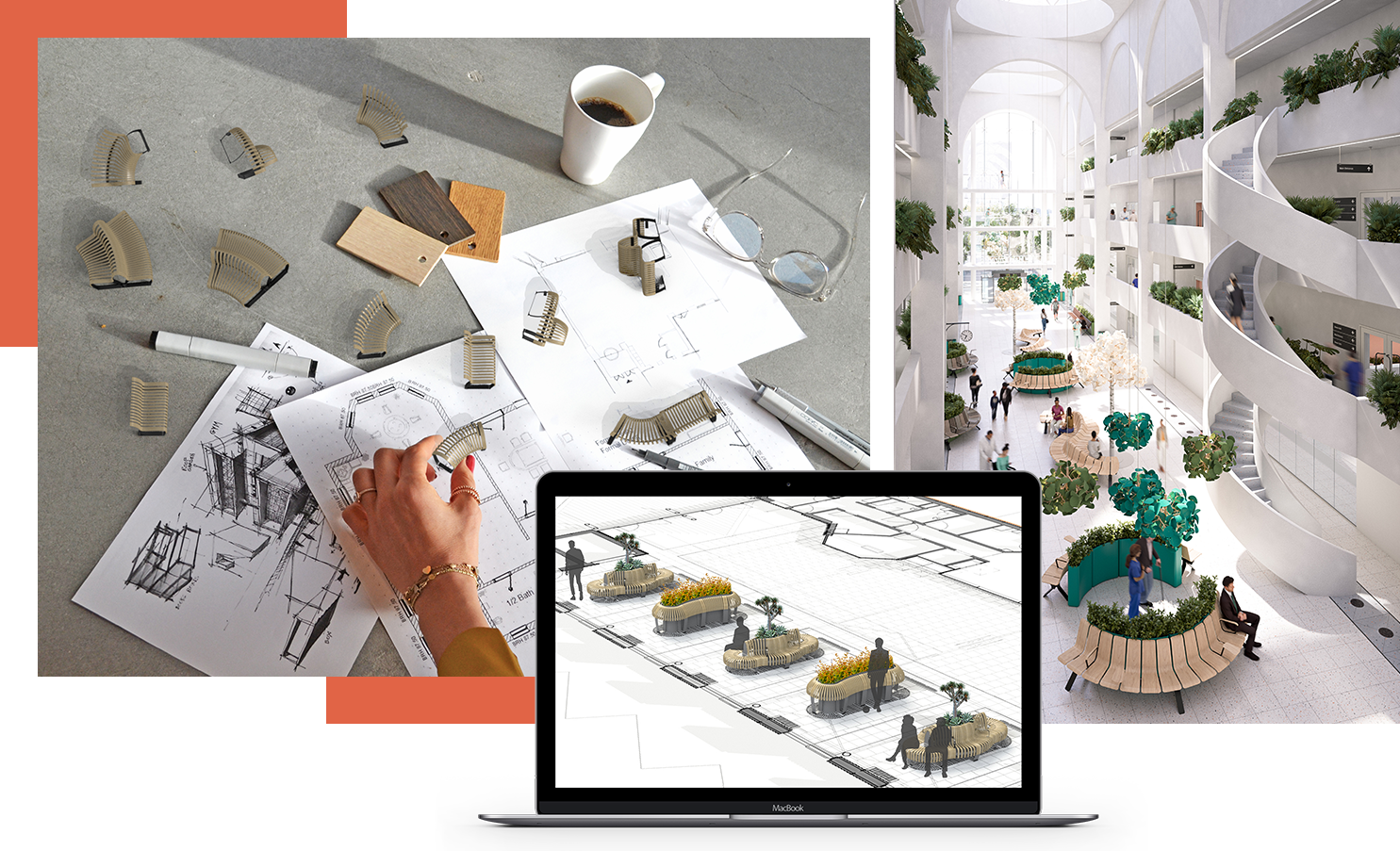 Let us design your next education project
Our in-house designers will help you with a free 3D floor-plan rendering.