Guadalajara International Airport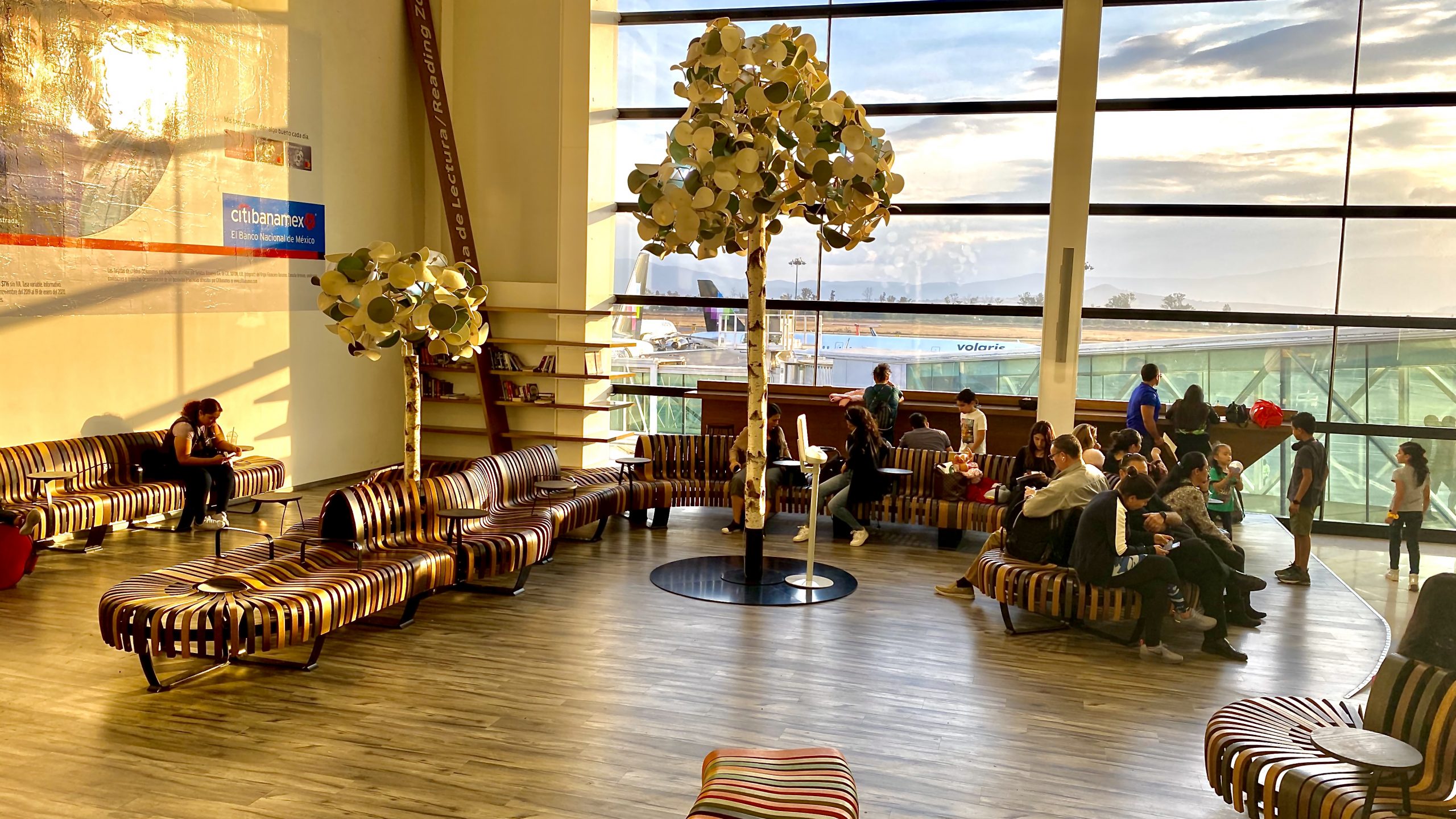 Customer

Guadalajara International Airport

Architect

Arconas

Year

2019

Location

Guadalajara, Mexico
Guadalajara International Airport opened its 'Reading Zone' – a new area created with passenger satisfaction in mind, designed by Green Furnitures Concept together with our American partners Arconas. The idea behind was to create a calm atmosphere for passengers to take a break. Shelves run along the walls for passengers to either pick out a book or magazine or leave one behind.
Outfitted with Green Furnitures Concept's Nova C placemaking seating and acoustic Leaf Lamp Trees, the area is warm and inviting for anyone who travels through the airport and needs a place to rest. Both seats and lighting with their sustainable, natural components and biophilic design bring a touch of nature indoors, which has proven benefits on health and well-being. * The modular seating is also immediately increasing the seating density in an otherwise crowded airport.
Guadalajara International Airport chose to do a mix of 3 colours for the finishes on the seating to create a warm environment through wood tones found in nature. Charcoal tables and armrests were added to the seating modules to create separation and spaces to place personal items. The seating also includes integrated power that allows users to charge their electronic devices.
The airport has also chosen to install the 'Nova C Kids' – a small bench designed to look like a playful caterpillar with antennas attached to the first wooden rib. This seating is durable, allowing for children to both play and sit.
The Reading Zone also features Green Furniture Concept Leaf Lamp Trees. The trees have A-Class acoustic properties that dampen noise for those sitting under it, making it perfect for a reading zone. For this project, a mix of green, grey and off-white leaves was chosen to brighten the space and complement the wood seating. This installation of architectural seating and acoustic lighting ties the zone together, shaping a unique environment that is worth visiting again and again.
"I am just back from Guadalajara Airport, Mexico, and the installation of Green Furniture. The passenger feedback has been great!" – Pablo Reich, Executive Vice President, Arconas
Green airports
Whether working with a blank canvas or retrofitting a terminal, we will help you bring a comfortable experience from check-in to gate. Taking passenger satisfaction as our starting point, we create places that make the travel experience easy to enjoy.
Discover more airport design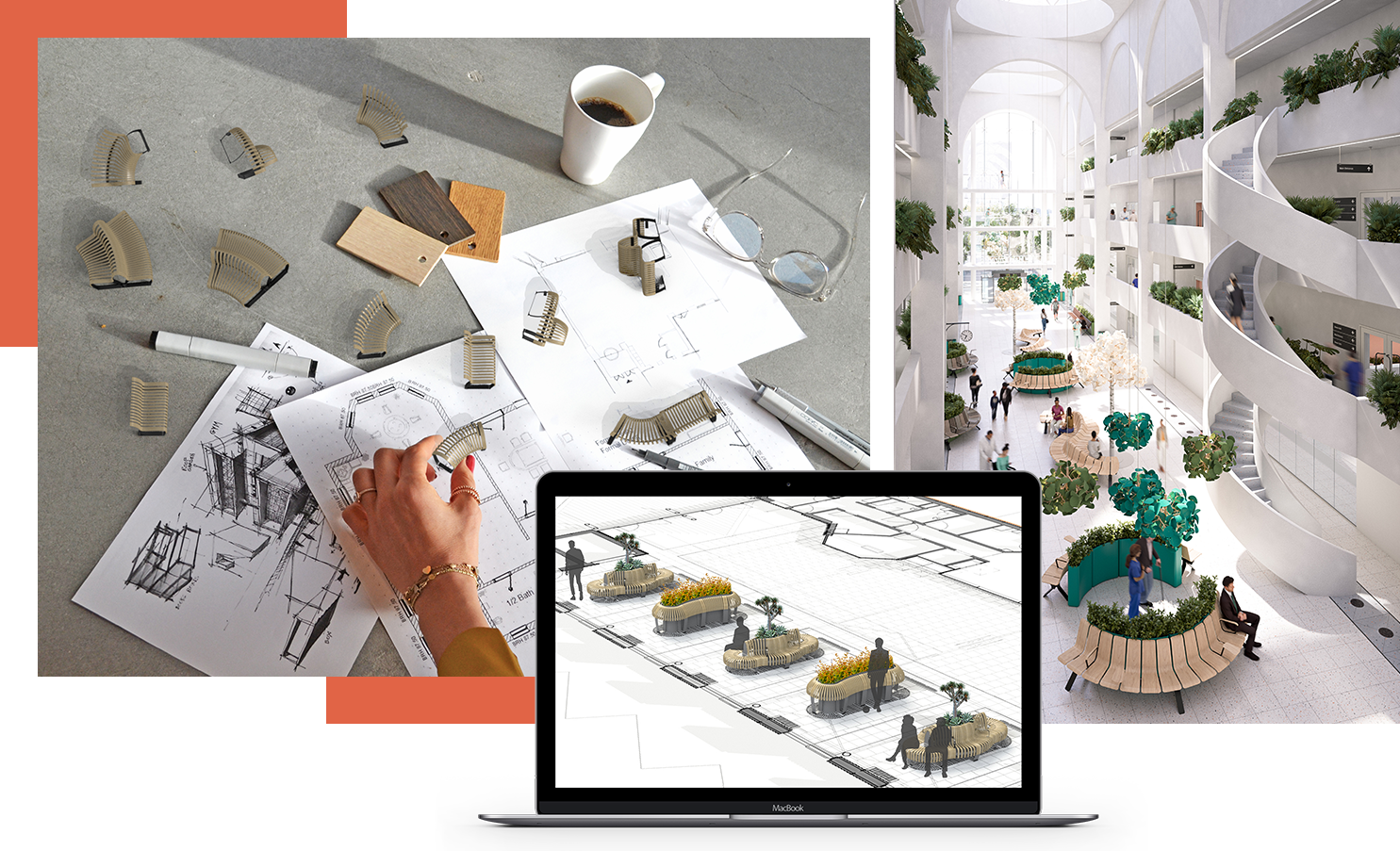 Let us design your next airport space
Our in-house designers will help you with a free 3D floor-plan rendering.