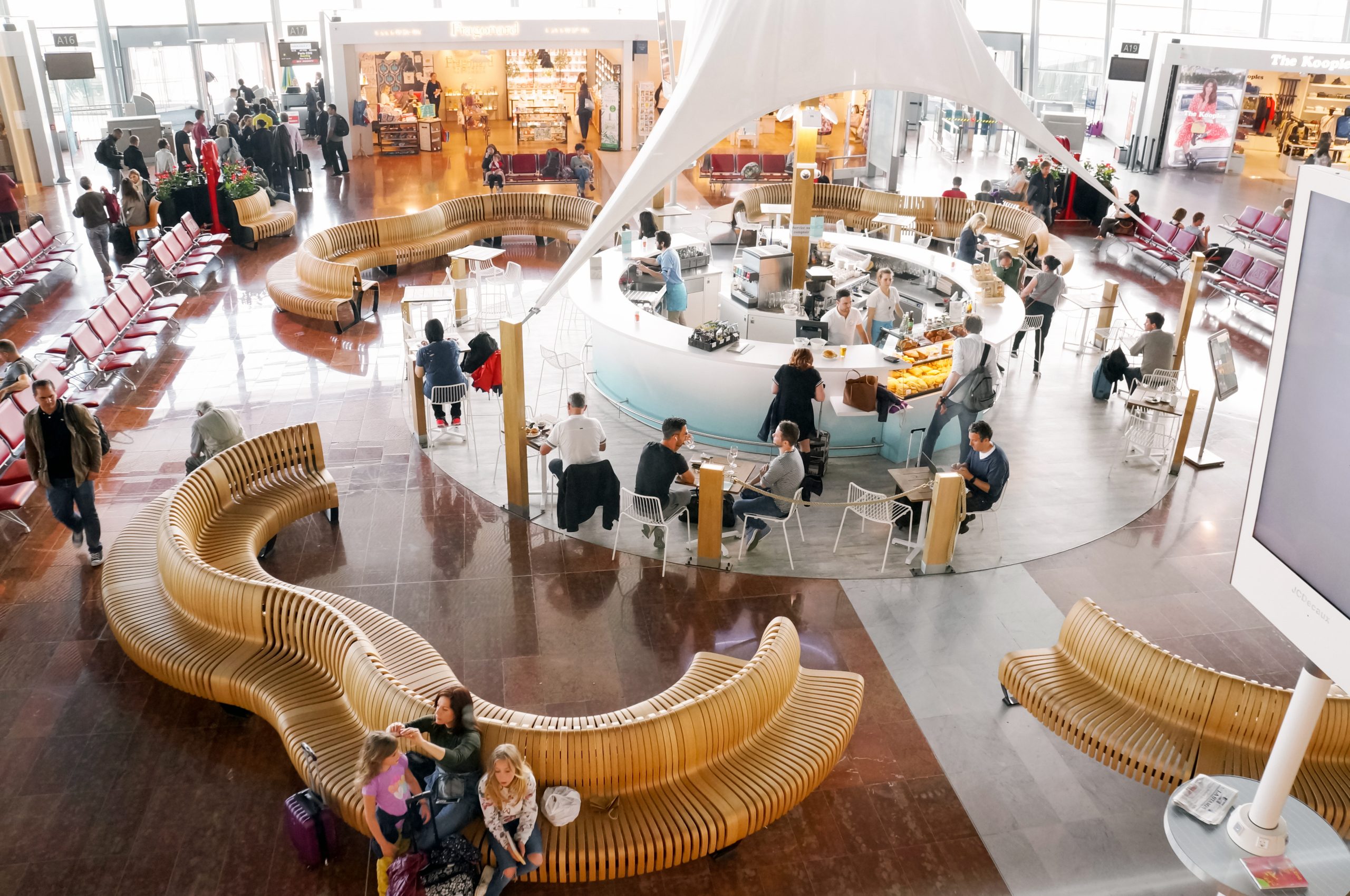 Customer

Nice Airport

Architect

Airport Architect Team

Year

2016-2018

Location

Nice, France
Nice Airport wanted to create a graceful "after beach" atmosphere to let the sense of the French Riviera linger in the open space of the terminals and make their travellers keep the spirit of sun-drenched terraces. This resulted in two new spaces. 'La Promenad' in Terminal 1, with our Nova C Bench in the middle serpentining its way through large parasols, reminding of the Rivieras shoreline. And the 'La Plage' champagne bar surrounded by Nova C Double, creating an impression of a garden made of seating with Nova C back shaping flowery islands in the backdrops. Altogether, the installations has increased the seating capacity while enhancing both the passenger flow and satisfaction in the airport.
Green airports
Whether working with a blank canvas or retrofitting a terminal, we will help you bring a comfortable experience from check-in to gate. Taking passenger satisfaction as our starting point, we create places that make the travel experience easy to enjoy.
Discover more airport design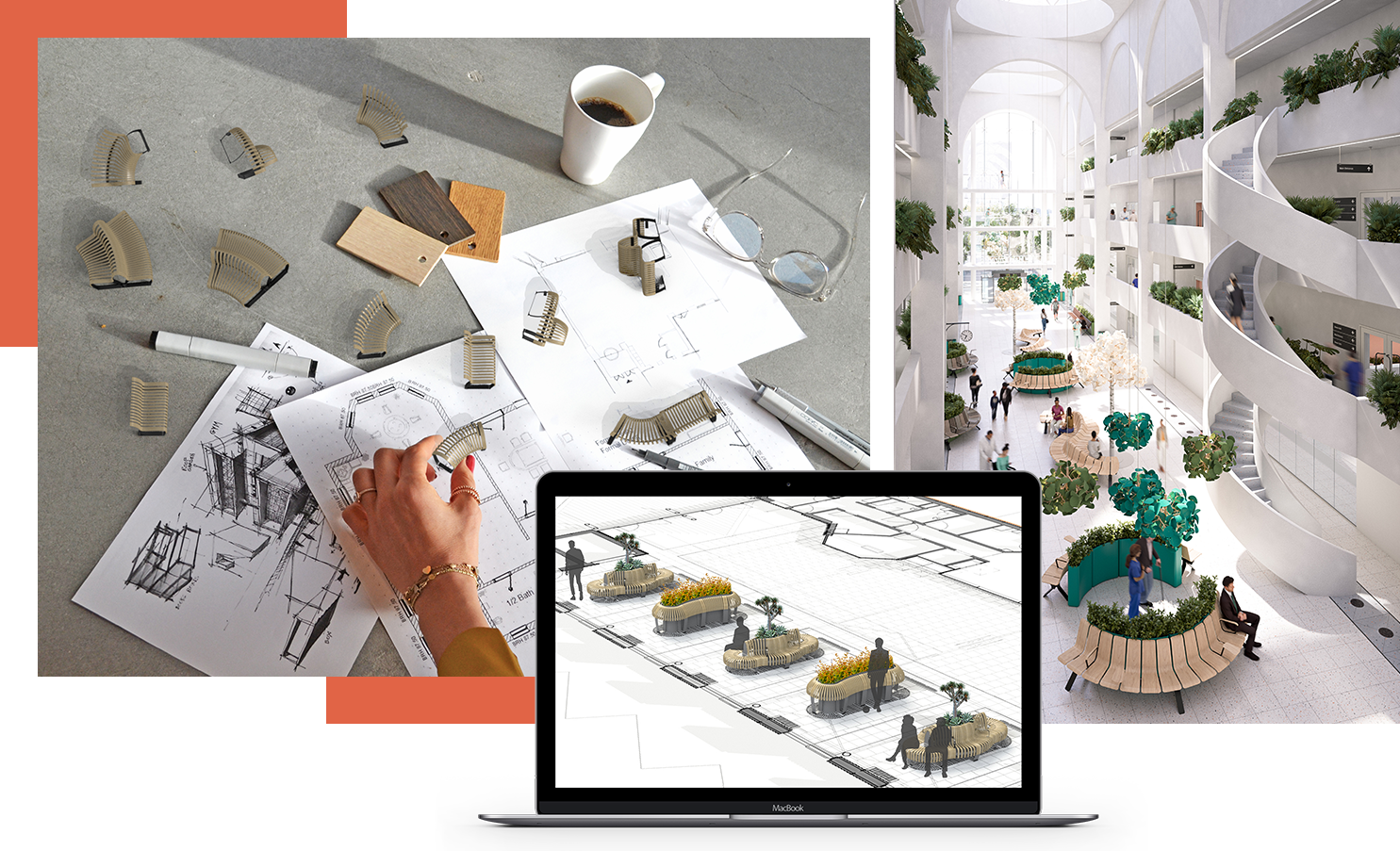 Let us design your next airport space
Our in-house designers will help you with a free 3D floor-plan rendering.