Customer

Edinburgh Airport

Architect

Green Furniture Concept

Year

2018

Location

Edinburgh, Scotland
Edinburgh airport started their Green experience in 2017 with a pilot installation in the centrally located gates 10 & 11. Placemaking, continuously bending rows of seating from Green Furniture replaced the old vinyl upholstered beam seaters.
EDI's main reason for choosing Green Furniture was density of seating, and the number of seats on the same footprint was increased by 44%. Design was also important to EDI and the actual passenger effect of the design was remarkable – passenger satisfaction of the waiting area raised from 52% to 81%.
"EDI liked our design and wanted to see how it could influence the passengers. Seeing a satisfaction increase in this proportion was a great joy! Adding the improved memorability effect that the design impact has given to the destination branding of EDI, and the increase in retail sales in the area, I think that the decision to go further was easy." says Johan Berhin, designer & founder at Green Furniture Concept.
Green has now installed seating in three rounds at EDI, with a total of 1300 seats in their International Departure Lounge and commercially close gates.
EDI and the commercial effect of passenger satisfaction
Edinburgh Airport (EDI) raised its retail and F&B sales considerably in the areas furnished by Green Furniture. EDI turnover is approximately 180M£ from where roughly one third generally comes from retail and F&B, thus a positive change quickly becomes profitable. The placemaking seating from Green Furniture is around the majority of the commercial environment.
Changing from upholstered seating, it is noticeable that passengers were so much more happy about the seating area despite that the Green seating is harder and that the density of seating in the area was som much increased. This shows the importance of the atmosphere in the place, the positive impact it has on people.
Green airports
Whether working with a blank canvas or retrofitting a terminal, we will help you bring a comfortable experience from check-in to gate. Taking passenger satisfaction as our starting point, we create places that make the travel experience easy to enjoy.
Discover more airport design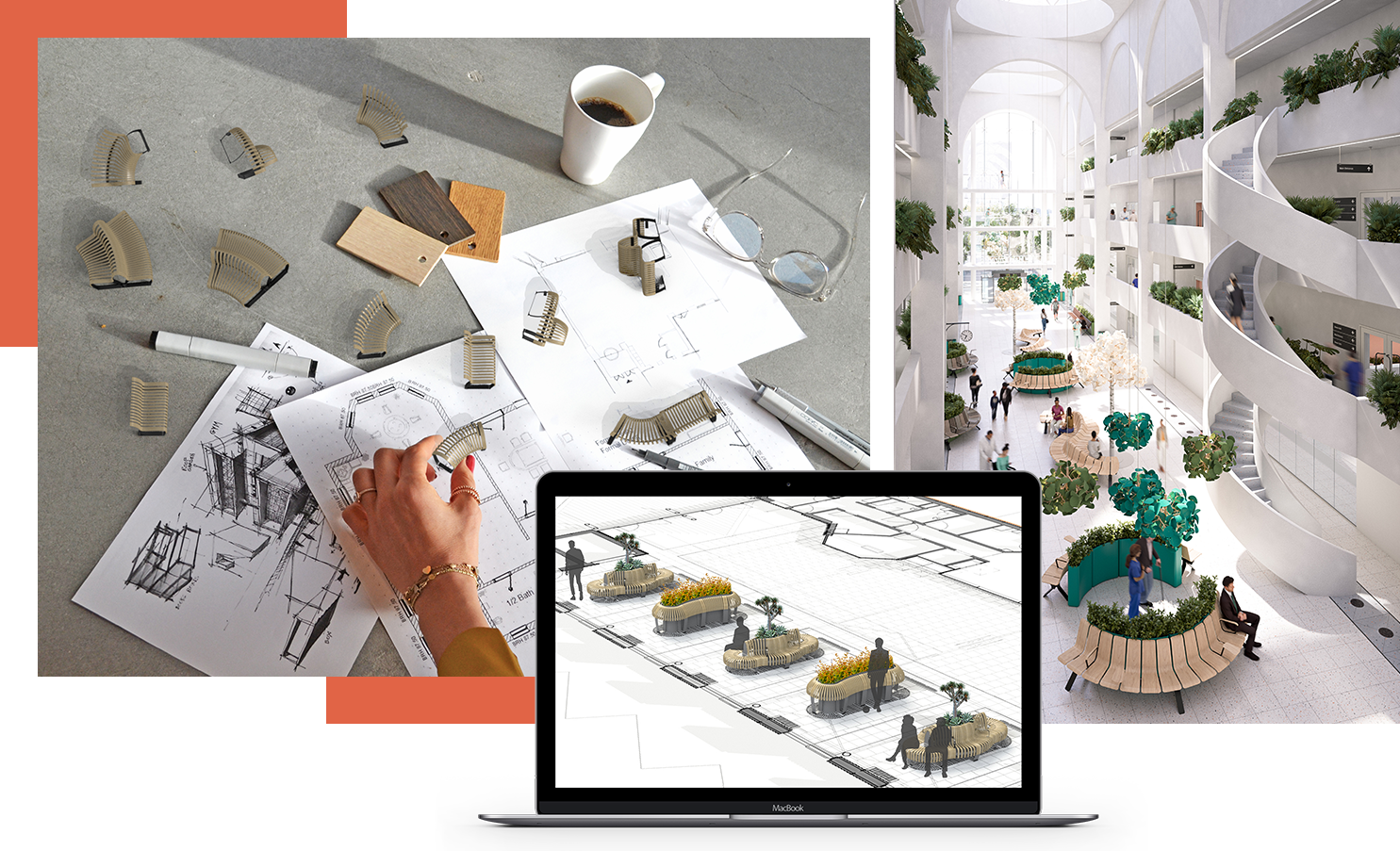 Let us design your next airport space
Our in-house designers will help you with a free 3D floor-plan rendering.