Sillebroen Shoppingcenter
Customer

Sillebroen Shoppingcenter

Architect

Green Furniture Concept

Year

2022

Location

Frederikssund, Denmark
During the pandemic, a need to upgrade the furniture at Sillebroen shopping centre was brought up to boost the centre and increase visitor satisfaction. By visiting other places around the world and researching shopping mall furniture, the conclusion was that a Green project would fit the requirements the best. The initial contact was through a free rendering service, where we could visualise how the centre could be transformed using Green Furniture Concept's placemaking design and add another feel to it without making other major changes.
Since we wanted to work with the architecture and the current elements of the building, the flexibility of colours and shapes was very helpful. We could bring nature inside with the natural material and shapes of Nova C, Leaf Lamp Trees, and Leaf Lamp Pendants to create an inviting place where the visitors would feel better, stay longer and shop more.
Green retail space design
We turn retail spaces into community places. We use the principle of biophilic design to create welcoming environments where shoppers are encouraged to stay for a while and experience their surroundings at a slower pace. After all, longer dwell times are correlated to greater spending.
Discover more retail space design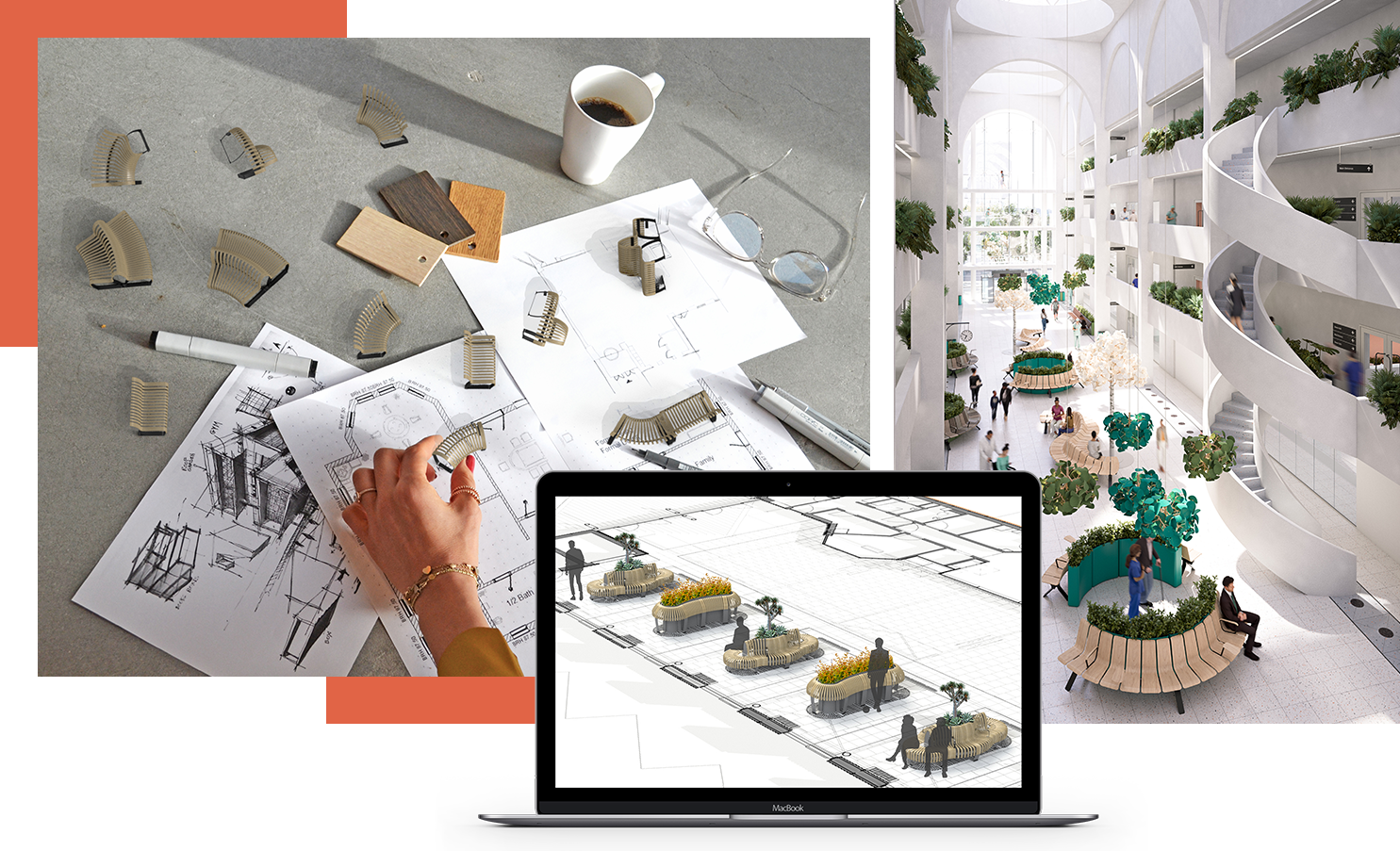 Let us design your next retail project
Our in-house designers will help you with a free 3D floor-plan rendering.