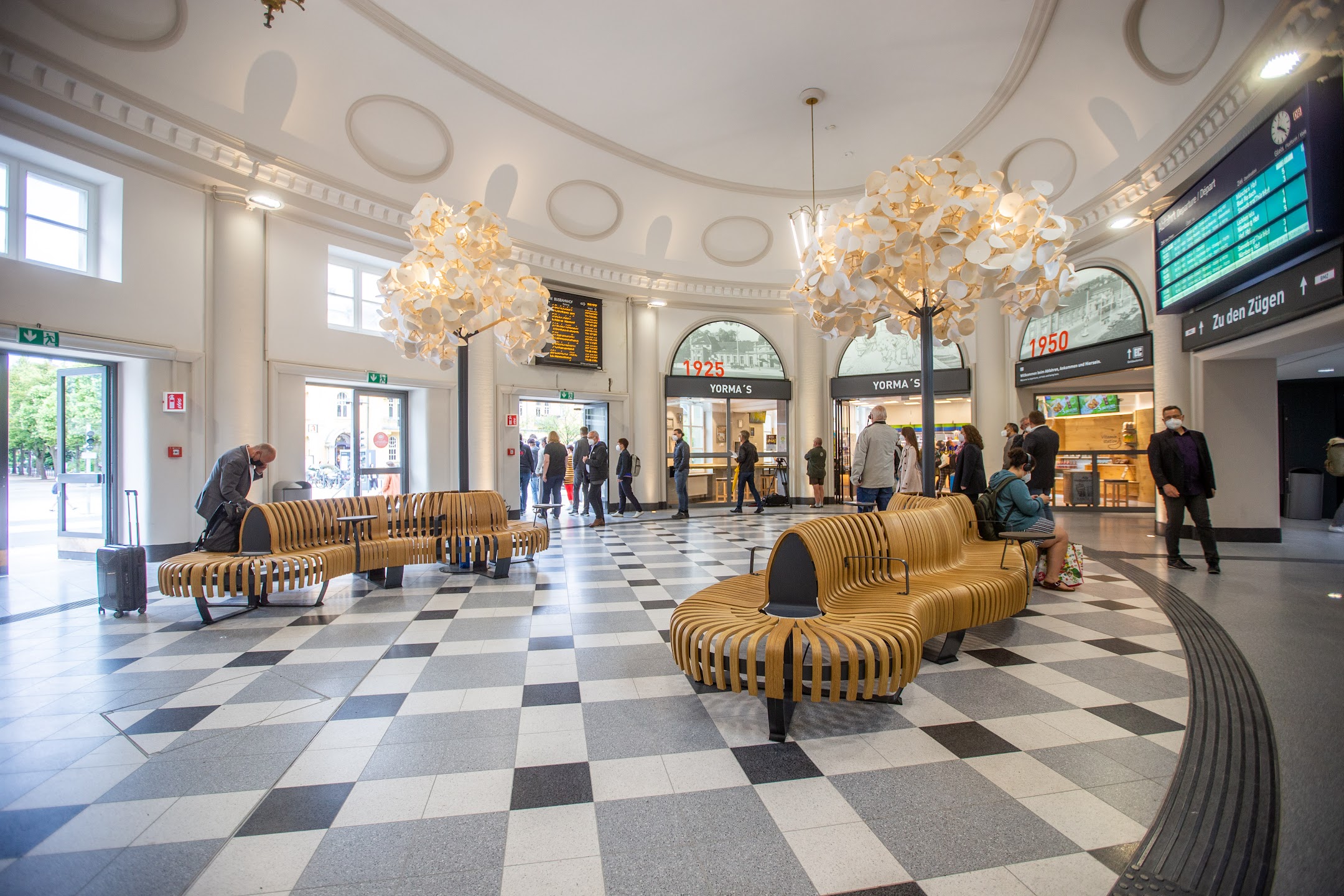 Customer

Deutsche Bahn

Architect

Green Furniture Concept

Year

2021

Location

Coburg, Germany
A railway station is the shop window and first impression of every city because it's often the first place a traveller and visitor sees on arrival and whose atmosphere you can literally inhale. The Coburg railway station has received an impressive upgrade via renovation and modernization as a so-called "railway train station", of which 16 stations are defined throughout Germany.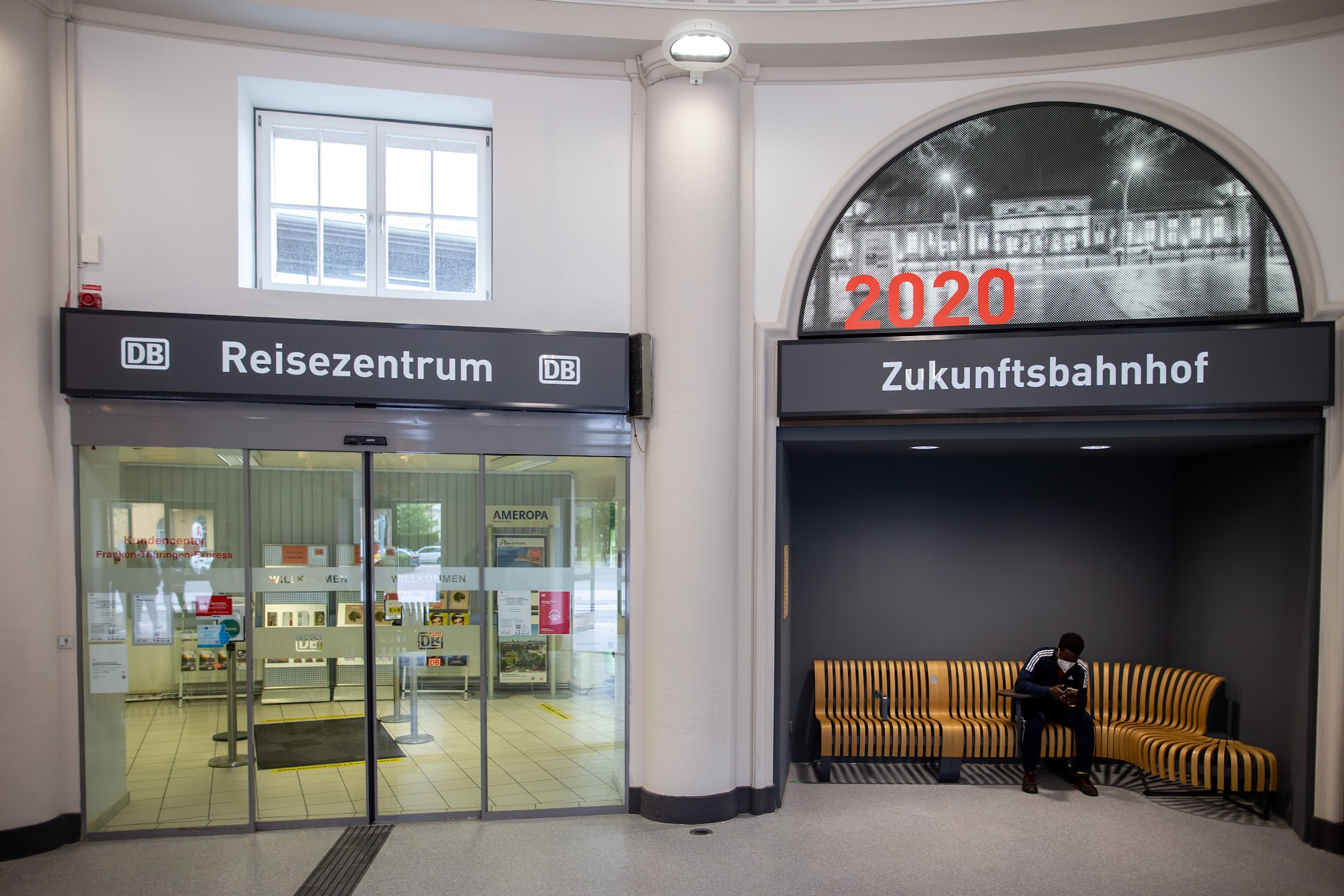 Since the train station is the shop window of every city, the city of Coburg wanted to give the visitors of Coburg station a Wow-experience as the first impression entering the town.
The transformation into the station of the future was made with Green's placemaking seating and acoustic trees, increasing the quality of stay for travellers and visitors.
The sustainably produced and easy-care seating islands and light trees, with treetops made of wool felt leaves, create a pleasant atmosphere and improve the acoustics in the high ceiling building.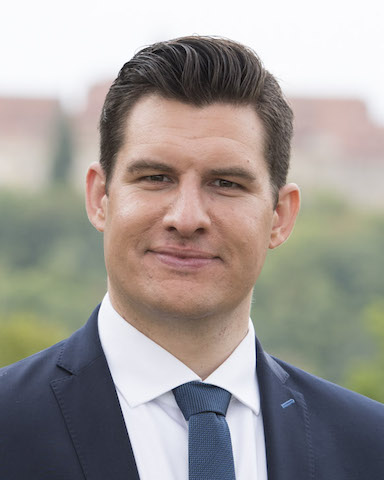 Visitors and commuters would now get a first representative impression of our beautiful city in the train station
Dominik Sauerteig, Mayor city of Coburg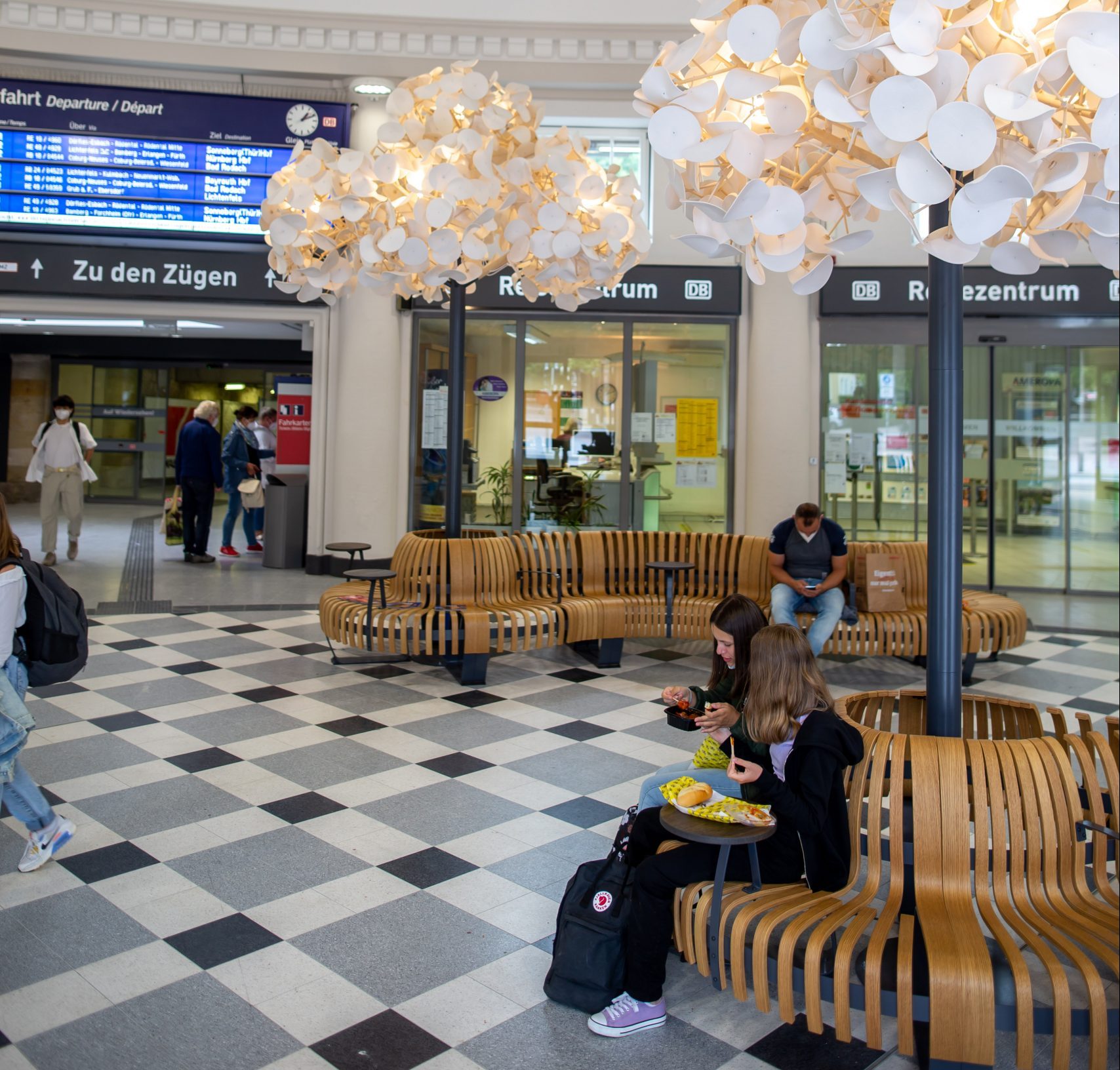 Sustainable seating islands
Sustainable and easy-to-maintain seating has increased the quality of stay for the visitors.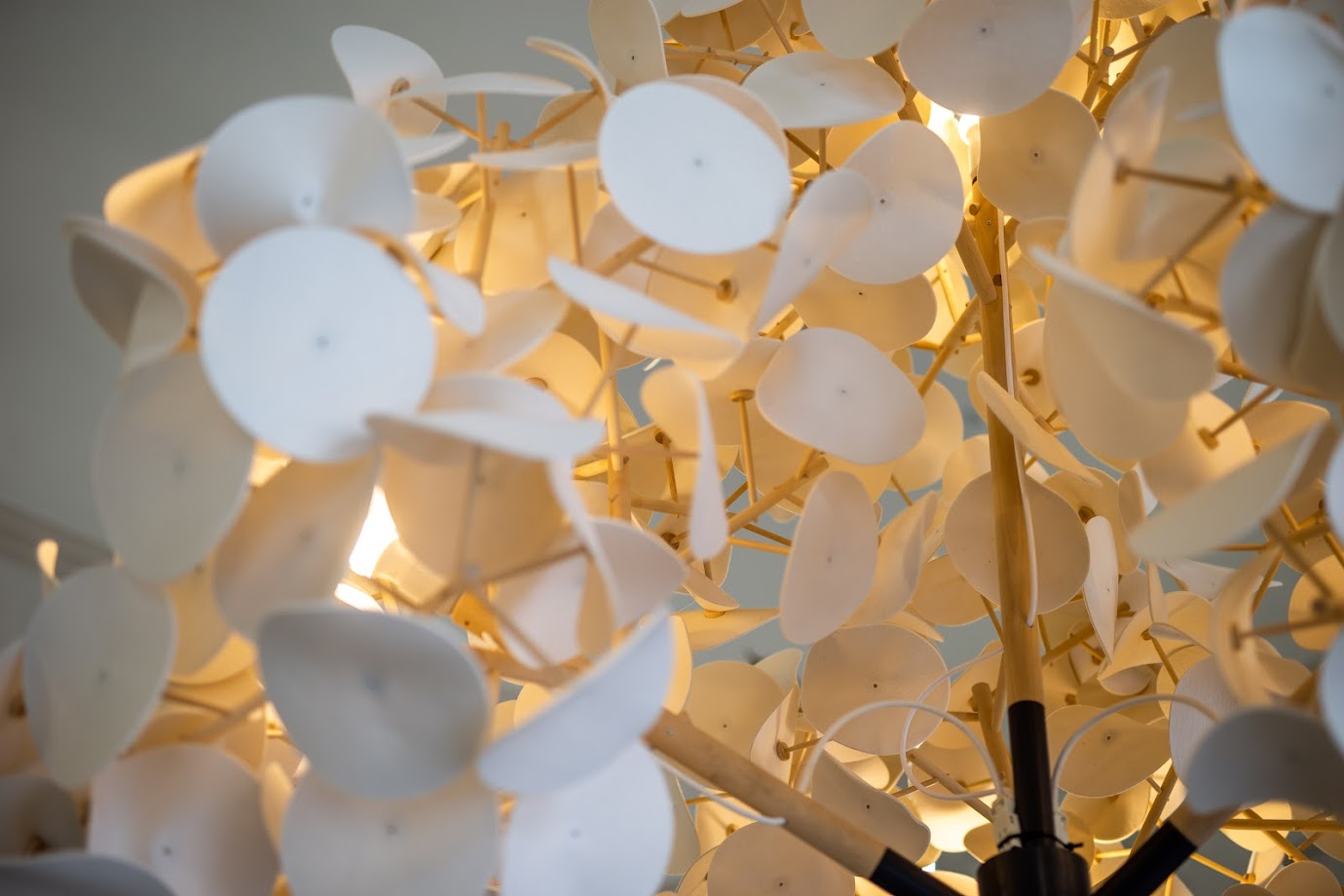 Acoustic lighting
Leaf Lamp trees with treetops made of wool felt leaves create a pleasant atmosphere and improve the acoustics due to the high ceilings. Biophilic design has been used to enhance visitor satisfaction and wellbeing.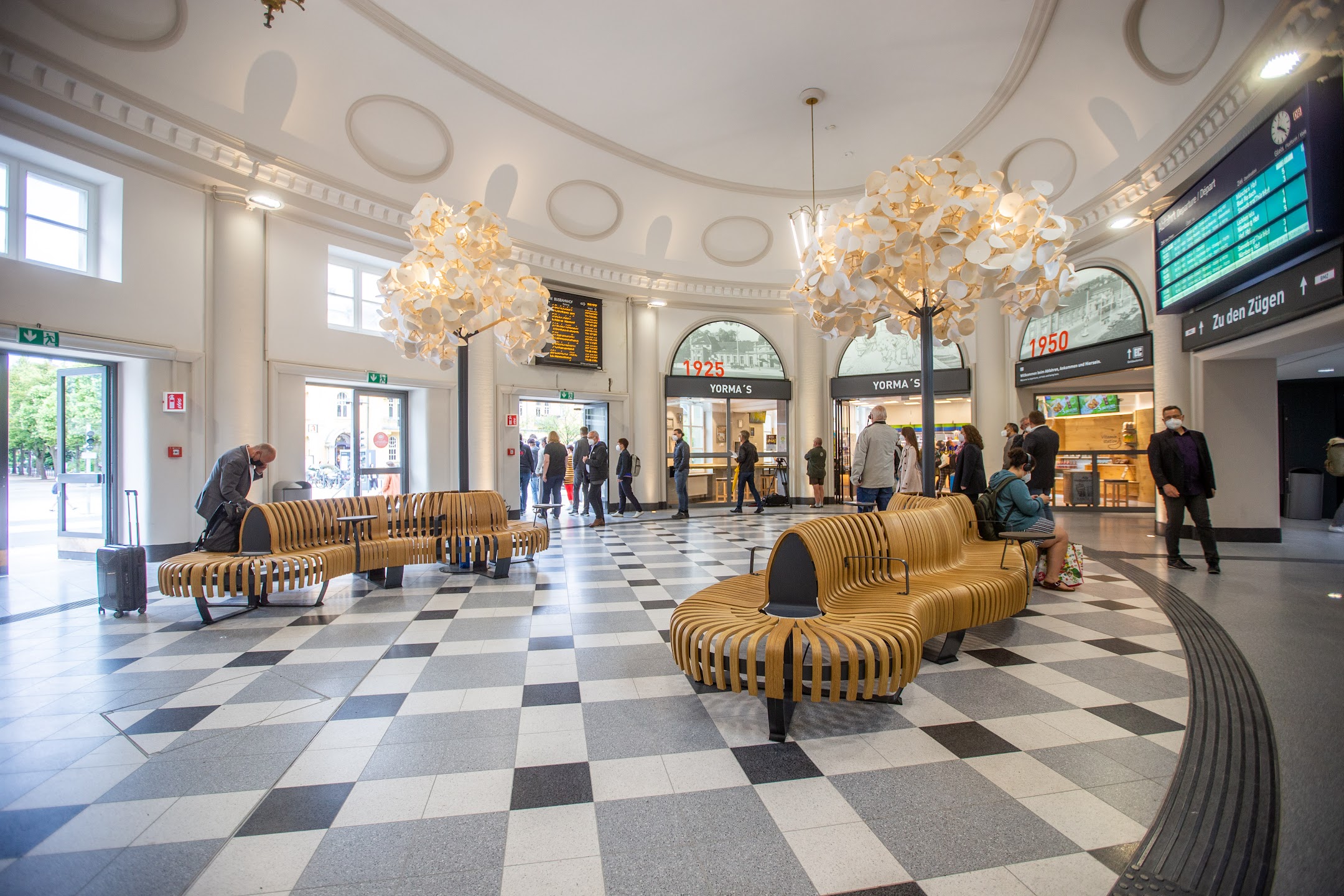 A shop window for the city
Visitors and commuters will now get a representative first impression of this beautiful city in the train station.
Placemaking by Green is more than just furniture. It's about connection. Connection to the place, the environment, and connection to people. We love to see how Warner Music Central Europe uses one of the Green Deutsche Bahn's stations, the historic Coburg train station, as their "special station" in the new season of Trainsome sessions—connecting their music to the station and the world.
Green transport hubs
We design for travelers and commuters, families and individuals, making comfortable environments a part of every journey. Green's placemaking approach uplifts waiting areas, brings new life to shops and cafes, and creates areas that offer a sense of calm.
Discover more transport hub design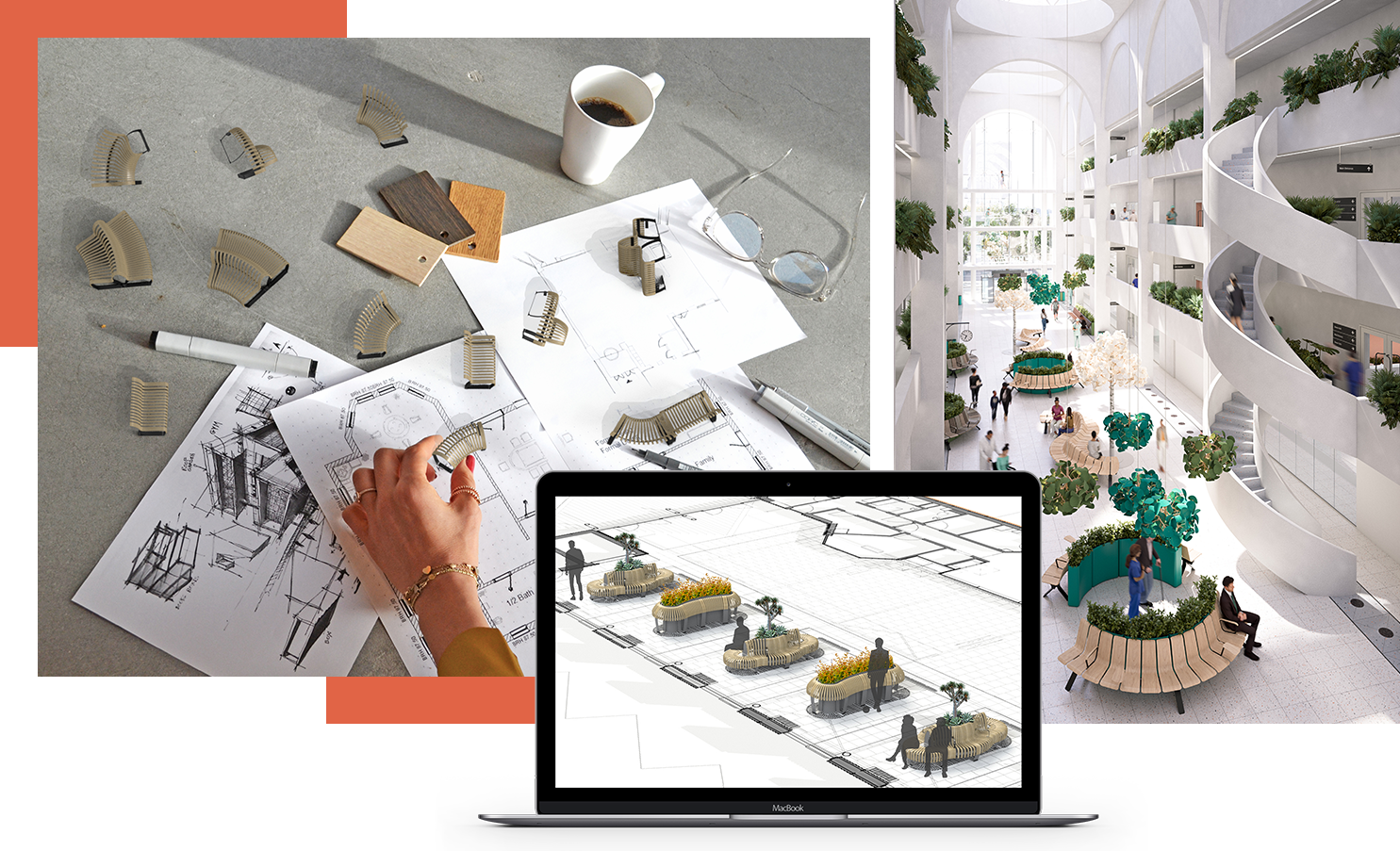 Let us design your next transport hub project
Our in-house designers will help you with a free 3D floor-plan rendering.