Press Release – Green Furniture Concept is regrouping for growth
Published 8 August, 2022
by Green Furniture Concept
PRESS RELEASE
Malmö 2022-08-08
Green Furniture Concept is regrouping for growth
Green is moving into a new era of growth. With a proven concept of biophilic and architectural scale in public interior, we are making places matter. During the last years our brand presence has multiplied and we are happy to see Green places popping up worldwide.
"We've proven the concept and started scaling up on a global basis – now we dress for global growth. We will multiply the Green places out there, in public interiors worldwide, and continue to push the industry in a greener and more circular direction." – Johan Berhin, founder and designer at Green Furniture Concept.
Following these growth plans, Green Furniture Concept is announcing our new CEO, Per Lindsjö. Per most recently held the position of CEO for Euroflorist, an international flower e-commerce business, and has previous experience in the travel industry. With Per as CEO, we are strengthening our operational and financial capabilities while cherishing our team spirit and reinforcing Green as a customer-centric organization built for growth.
"With our biophilic and scalable concept, Green has only scraped the surface of the potential there is to make places matter. With the excellent Green team, we're heading for more growth while serving our customers and impacting the daily life of millions of visitors to our public spaces. " – Per Lindsjö, CEO of Green Furniture Concept.
Aligned with this, we are equally happy to announce that Linnéa Spliid Kroon is joining the Green team as Business Development Director of the company. Linnéa comes from Sweco, Europe's leading architecture and construction engineering consultancy, and most recently held the position of Business Development Director of the Danish branch. With Linnéa leading the sales development for Green, we add structure and process to our sales capabilities, allowing Green to scale its representation worldwide and secure growth.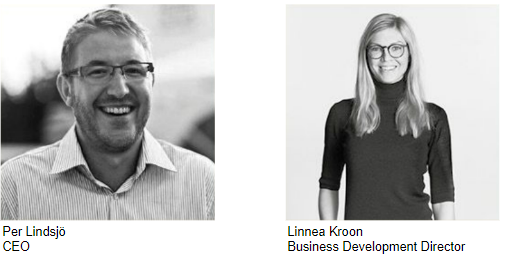 We take this opportunity to warmly welcome Per and Linnéa and to share our excitement about continuing to make the planet greener and people happier – just what the world needs right now.
Yours sincerely,
Pia Nilsson, Chairman of the board, Green Furniture Concept AB

For further information and questions, please contact:
Adele Kamel, Director of communications and brand strategy, ak@greenfc.com, +46 703989030