Designing healthcare spaces
Places inspired by nature have the power to nurture and soothe, bringing a sense of wellbeing to clinical environments. Natural materials and indoor planters generate a sense of wellbeing among patients and caregivers. Our designs bring them to clinical environments to make places that honour wellness and add holistic elements to healthcare. Our seamless seating designs are made of wood and treated with wax, naturally, antibacterial material that can withstand the surface disinfectants used in clinical environments. The seamless seating designs designate required distances between individuals while enabling families and caregivers to remain together.
35
Green healthcare projects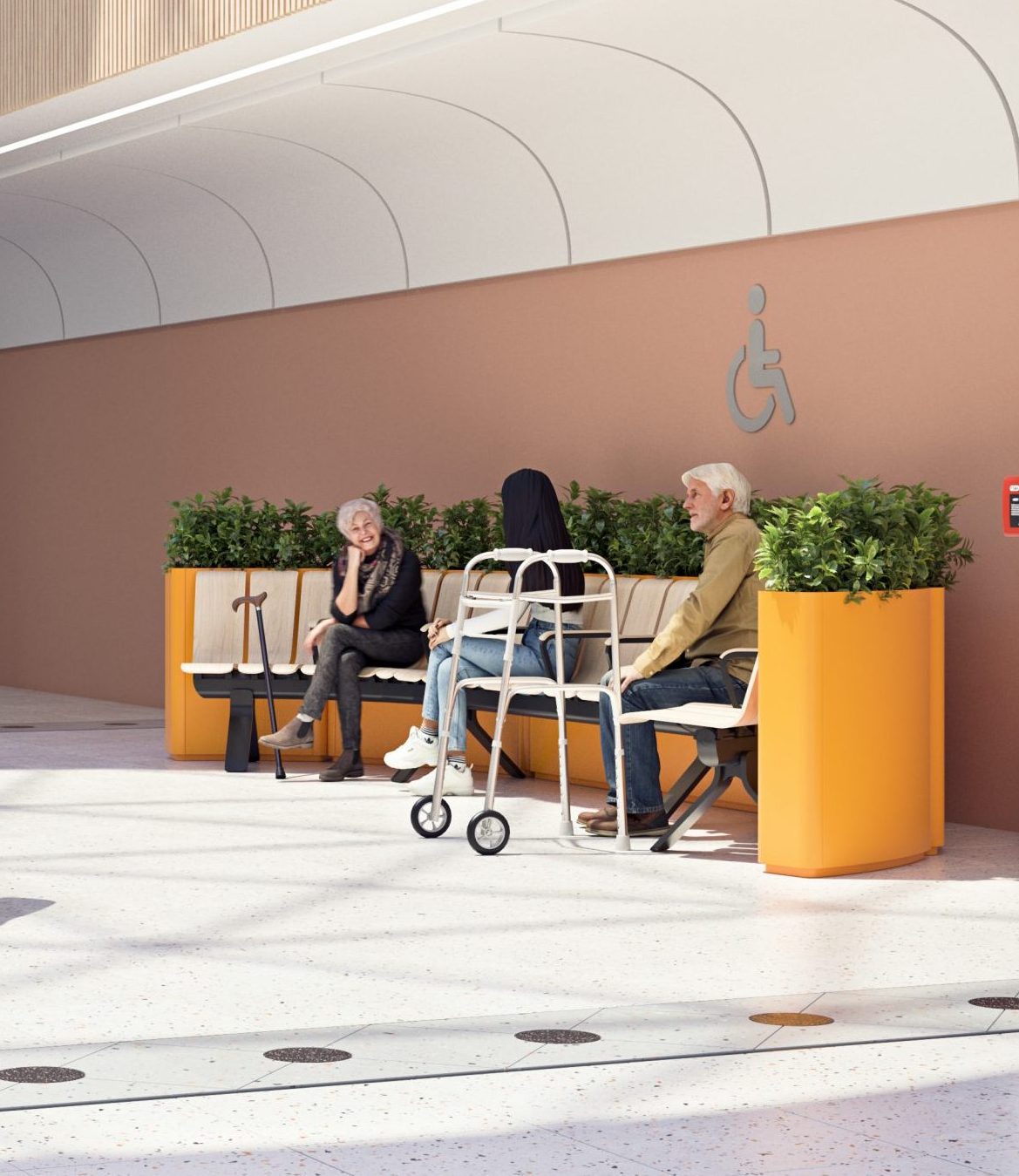 Inclusive Design
Green's seating is accessible and inclusive, making it easy for a wider diversity of people to use it.
We offer special elevated seats and accessibility adapted modules and add-ons.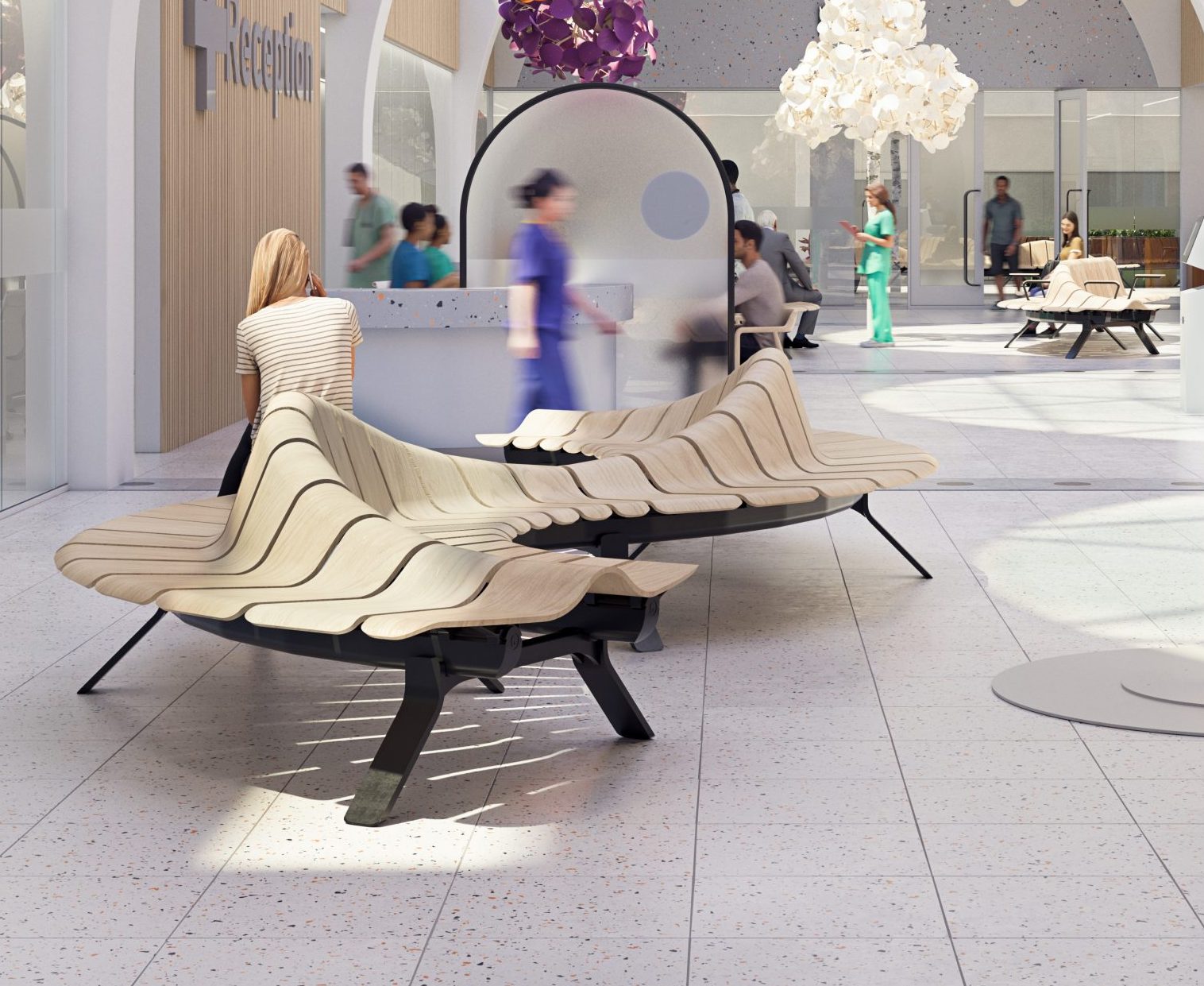 Wood is antiseptic
Furniture is a vital aspect of placemaking and can create architectural impact while being attuned to the individual story of a place. It can be unique, surprising and memorable and help to enhance local character. Placemaking furniture creates connections and improves visitor satisfaction. It suggests the use of space and place-specific ways of living, and it invites personal experience.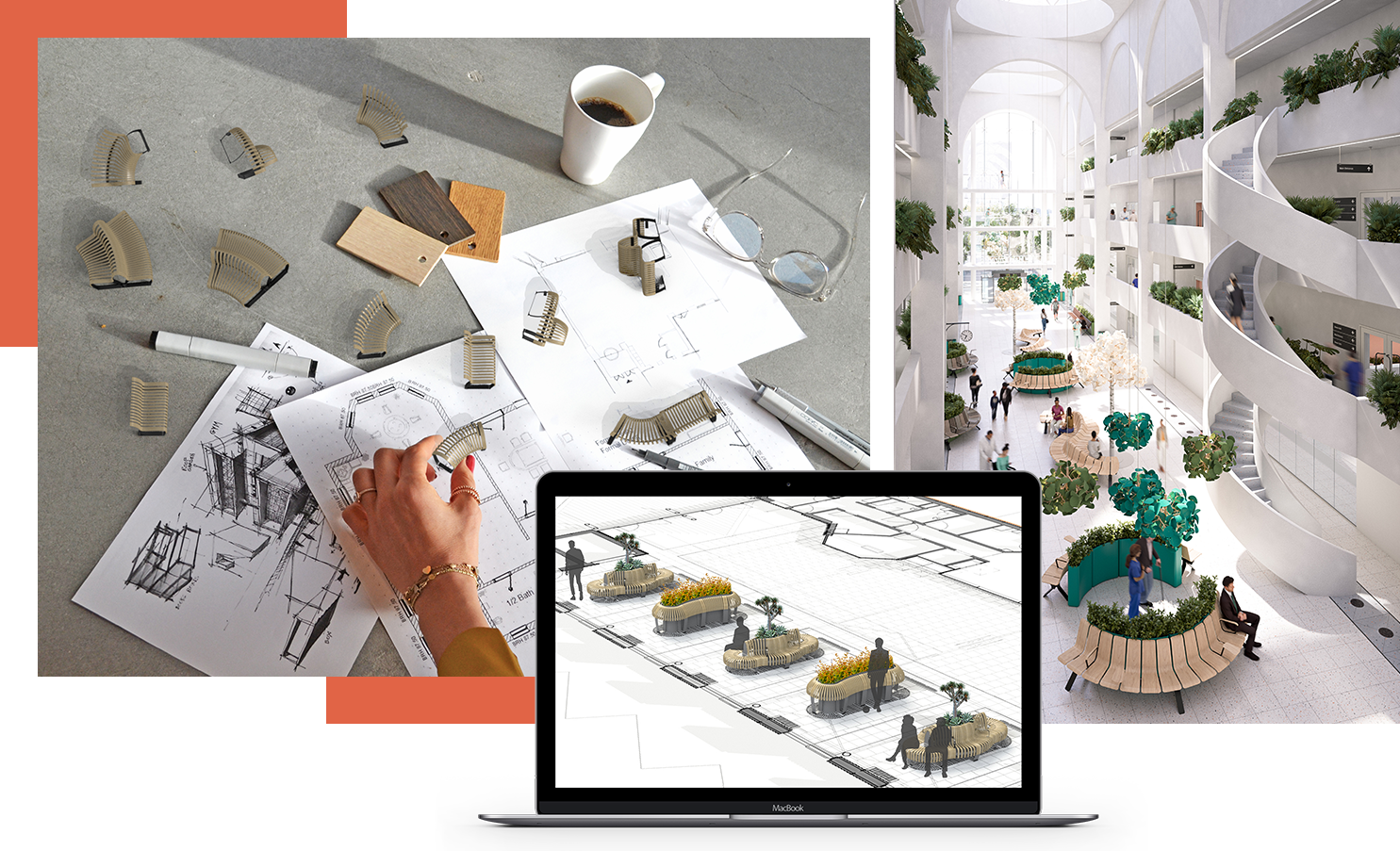 Let us design your next healthcare project
Our in-house designers will help you with a free 3D floor-plan rendering.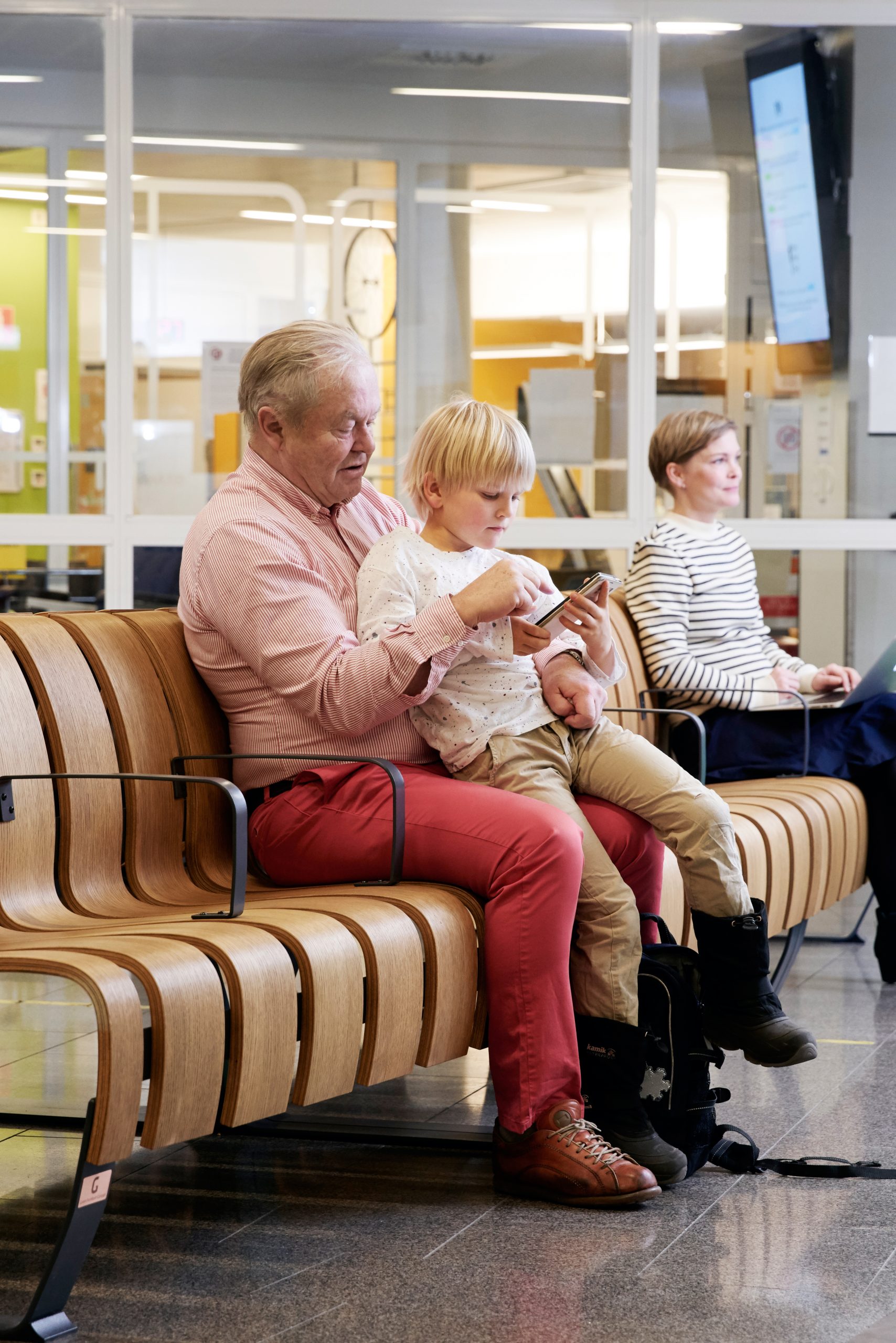 Marita Olsson, infection control nurse, Region Skåne
"Compared to furniture upholstered in artificial leather, which cracks and tears, hospital hygiene has improved. The benches are easy to clean. We have also noticed that nothing gets missed when the floors are washed, which shows that the benches can be separated and moved for cleaning in a way that meets our standards. The patients are also kept apart from each other a little, in that there is a set distance back-to-back. I am impressed!"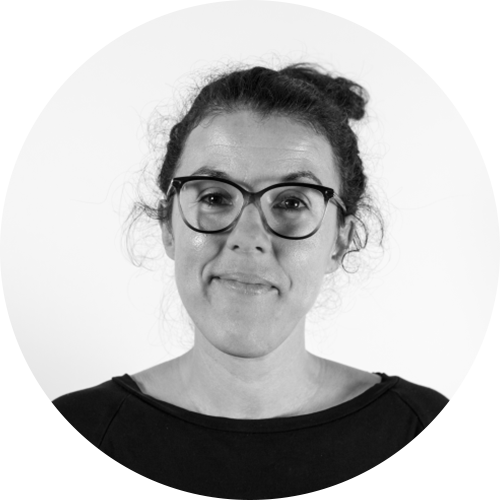 Don't know where to start with your healthcare project? Schedule a meeting with us, and we'll help you get started. Our team has years of experience in placemaking design, achieving enhanced patient wellbeing in healthcare spaces.
Products for healthcare spaces