Customer

Network Rail

Architect

Green Furniture Concept

Year

2019
The Autumn 2018 National Rail Passenger Survey showed just 23 per cent passenger satisfaction with seating at Victoria and 36 per cent at London Bridge. The South East route team decided to upgrade the seating in response to that passenger feedback and the total seat capacity at Victoria and London Bridge is now being increased from 150 at each station to 400 at each station
388
trees planted thanks to this project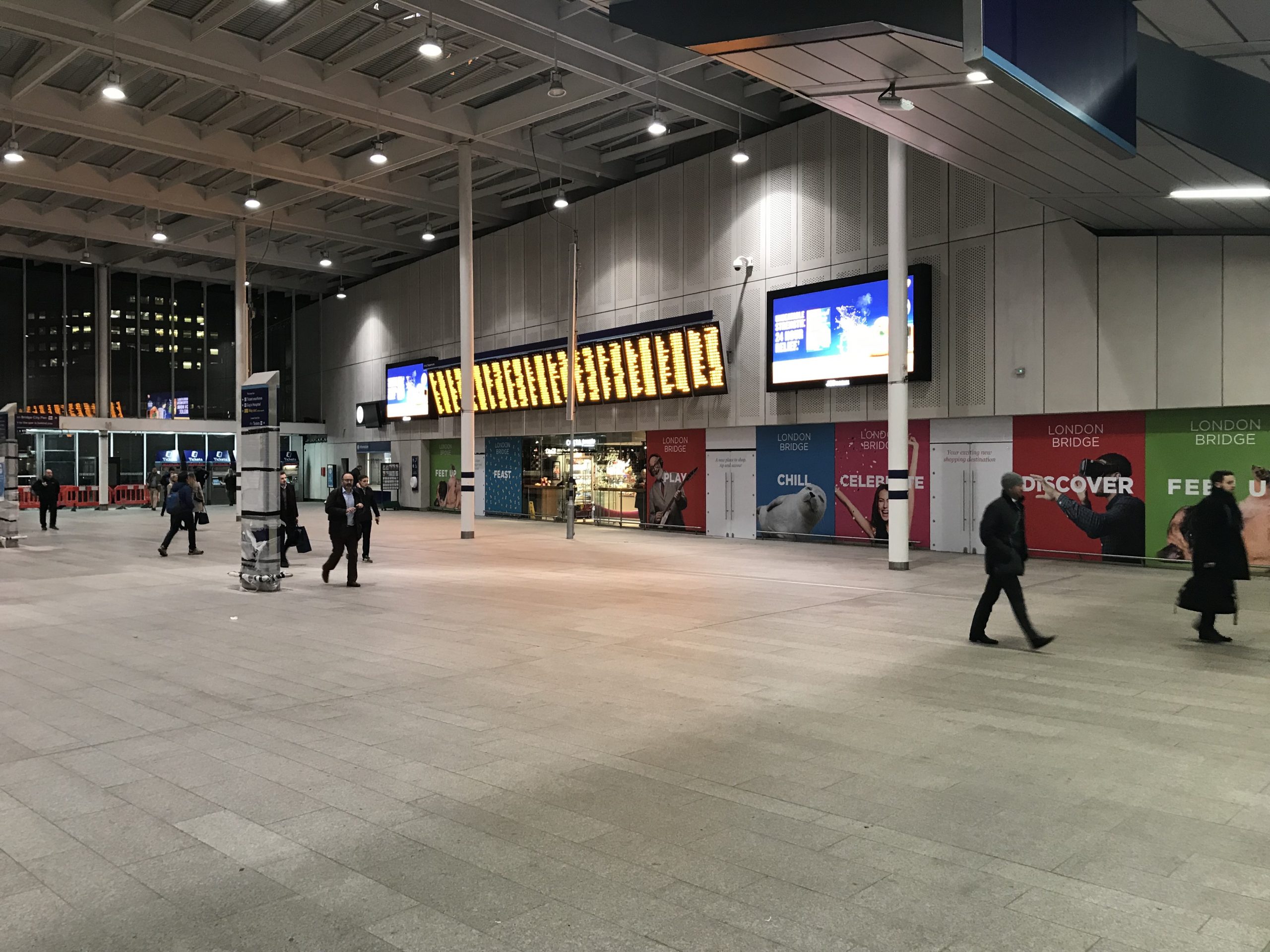 Although London Bridge station was a modern and well-renowned station, the management at Network Rail still couldn't figure out the low passenger satisfaction at 36% and how to get it higher.
By working with the architecture of the building, bringing nature inside, and using the warmth and natural feeling of the shape of wood, we managed to increase the satisfaction to 80%. "The entire behavior pattern of the station has changed – people slow down, get a coffee, a newspaper and enjoy the waiting"– Anthony Dewar, Head of Buildings and Architecture, Network Rail.
Anthony Smith, Chief Executive of Transport Focus comments: "Passengers tell us that one of their main priorities at stations generally and at London Victoria is for better and more seating. These new, good looking seats provide just that."
The seats, which are similar to those installed at Stansted Airport, were made by Green Furniture Concept. The team chose a multi-coloured wooden configuration with tables built in for laptops and coffee cups.
Darren Williams, station manager, London Victoria said: "The new seating follows in the footsteps of other passenger experience initiatives which we have recently launched such as the refurbishment of the toilets and the Team Victoria initiative which has seen all Network Rail and train operating staff at the station wear the same uniform.
"It's tangible proof that we are working to do things differently for passengers now."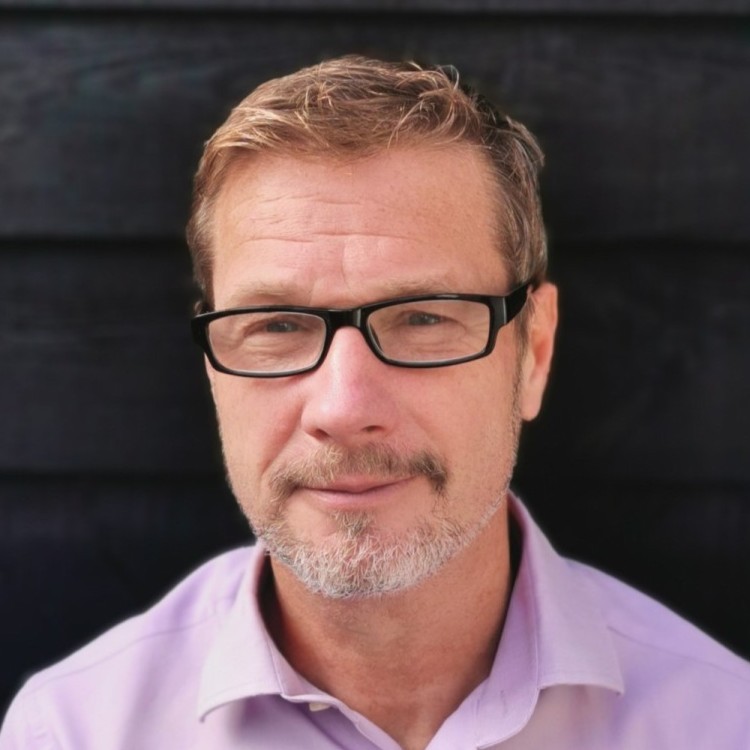 We need to look after our passengers from the moment they choose to travel by train and this project shows we care and that we want them to have a comfortable journey as soon as they arrive at our stations
John Halsall, Route Managing Director, South East Network Rail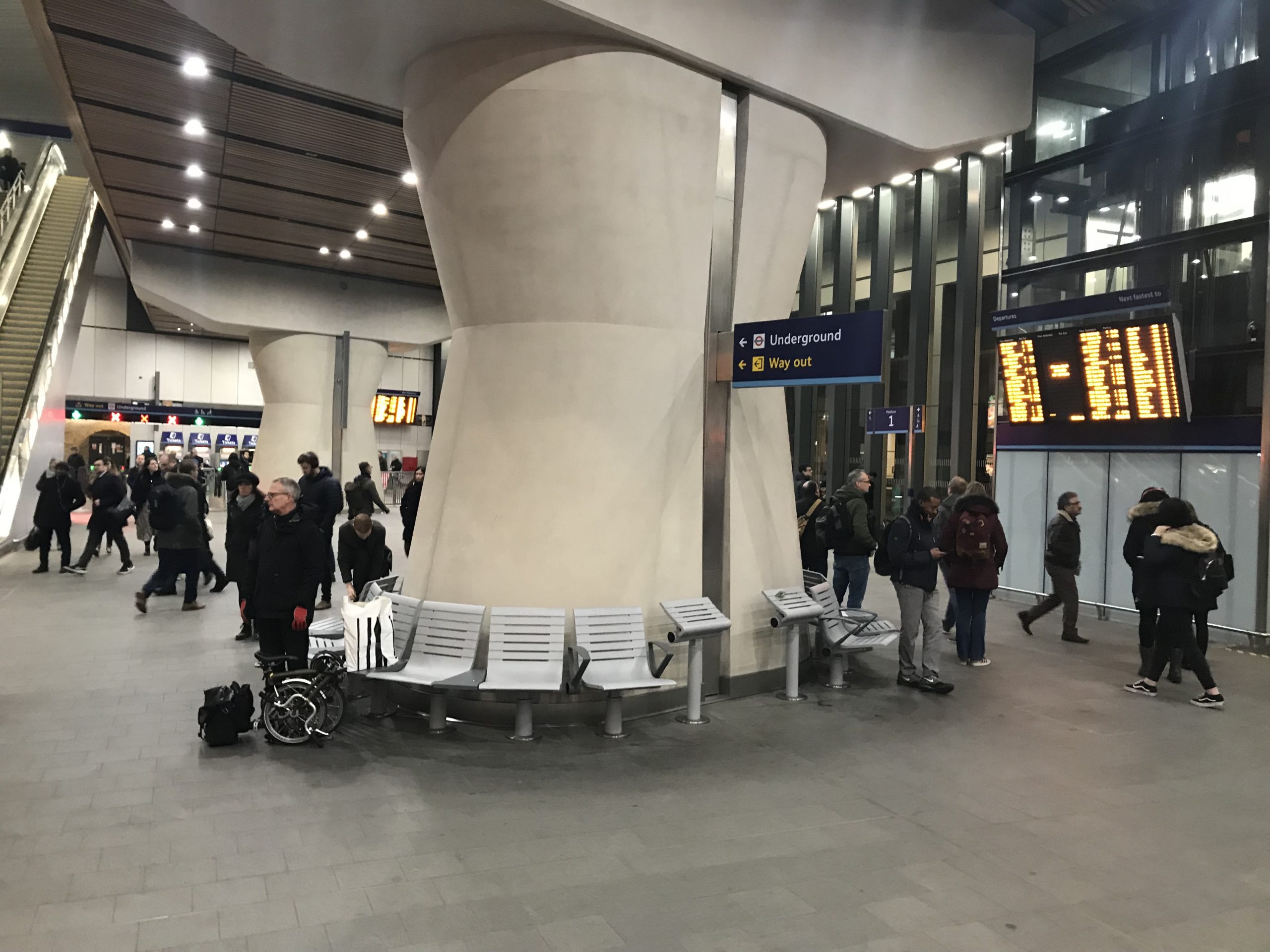 Before Green placemaking
The previous seats at the stations were cold and not inviting to sit on. In addition, they were far too few.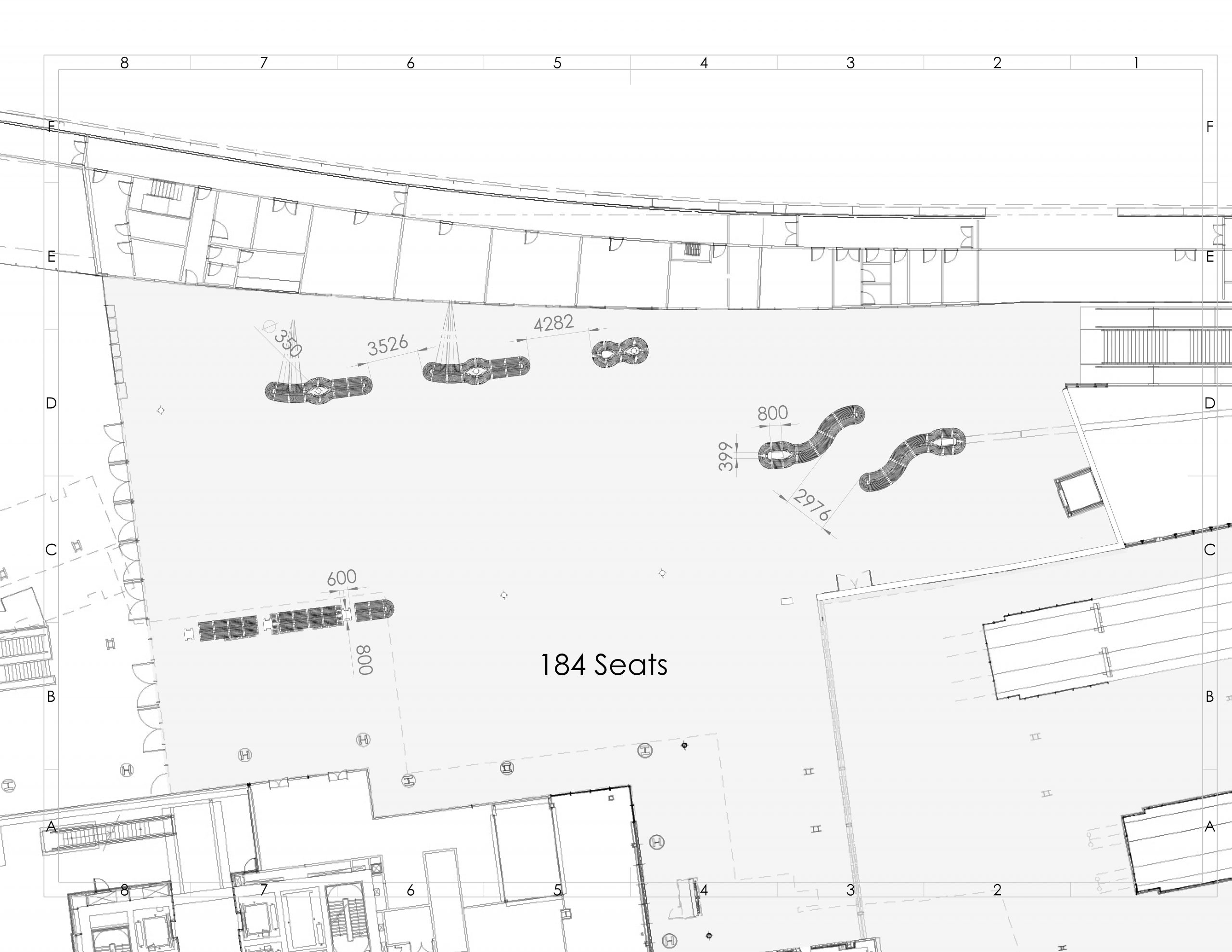 Design concept
Entrance area with 184 new seats.
"The Elephant Foot"
The so called "Elephant Foot" column encircled by a seamless Nova C Back.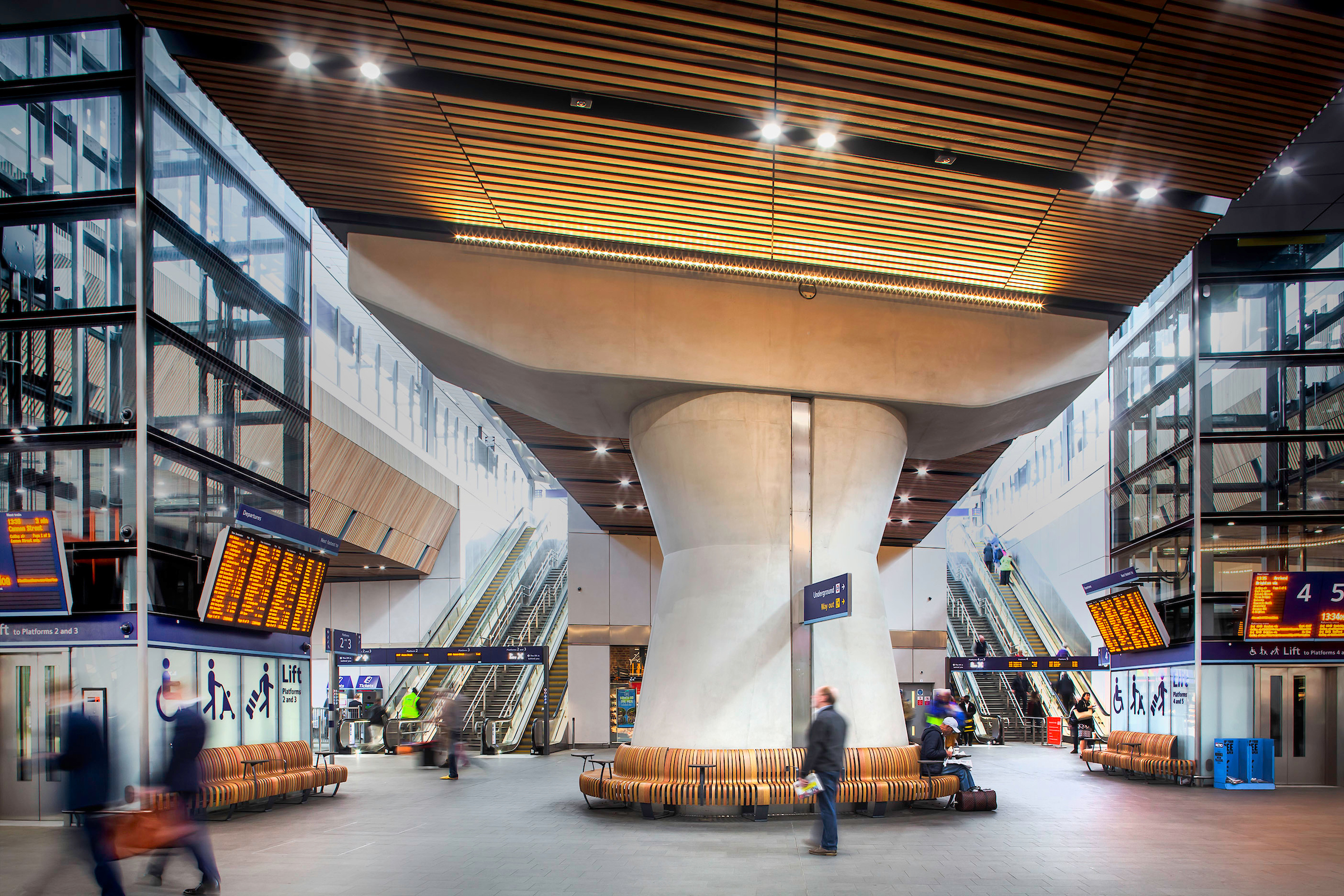 Architectural fitting
Warm seats, matching the ceiling, encirceling the elephant foot column.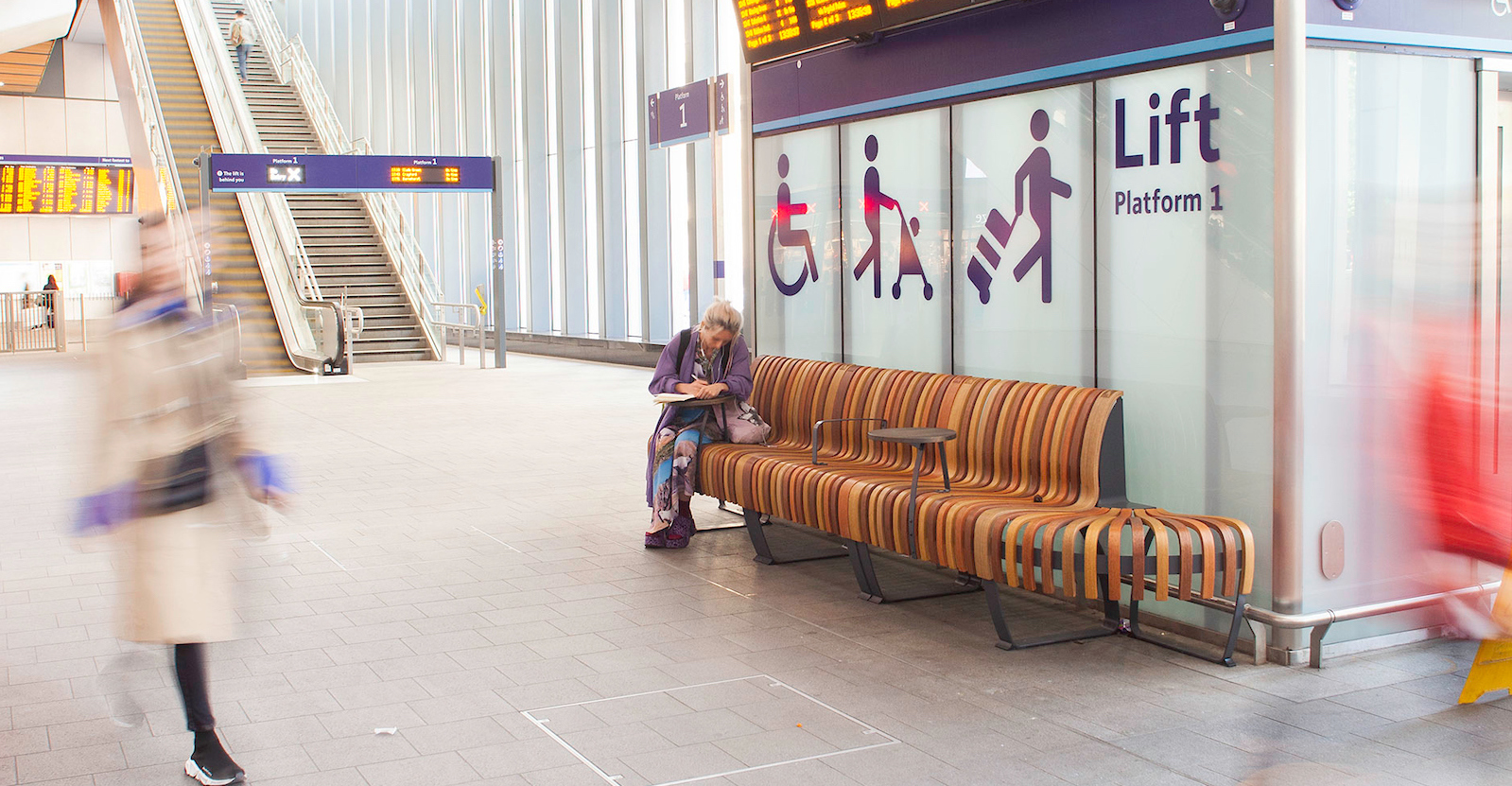 Accessible seats
Accessible and elevetade seats close to the lifts.
Green transport hubs
We design for travelers and commuters, families and individuals, making comfortable environments a part of every journey. Green's placemaking approach uplifts waiting areas, brings new life to shops and cafes, and creates areas that offer a sense of calm.
Discover more transport hub design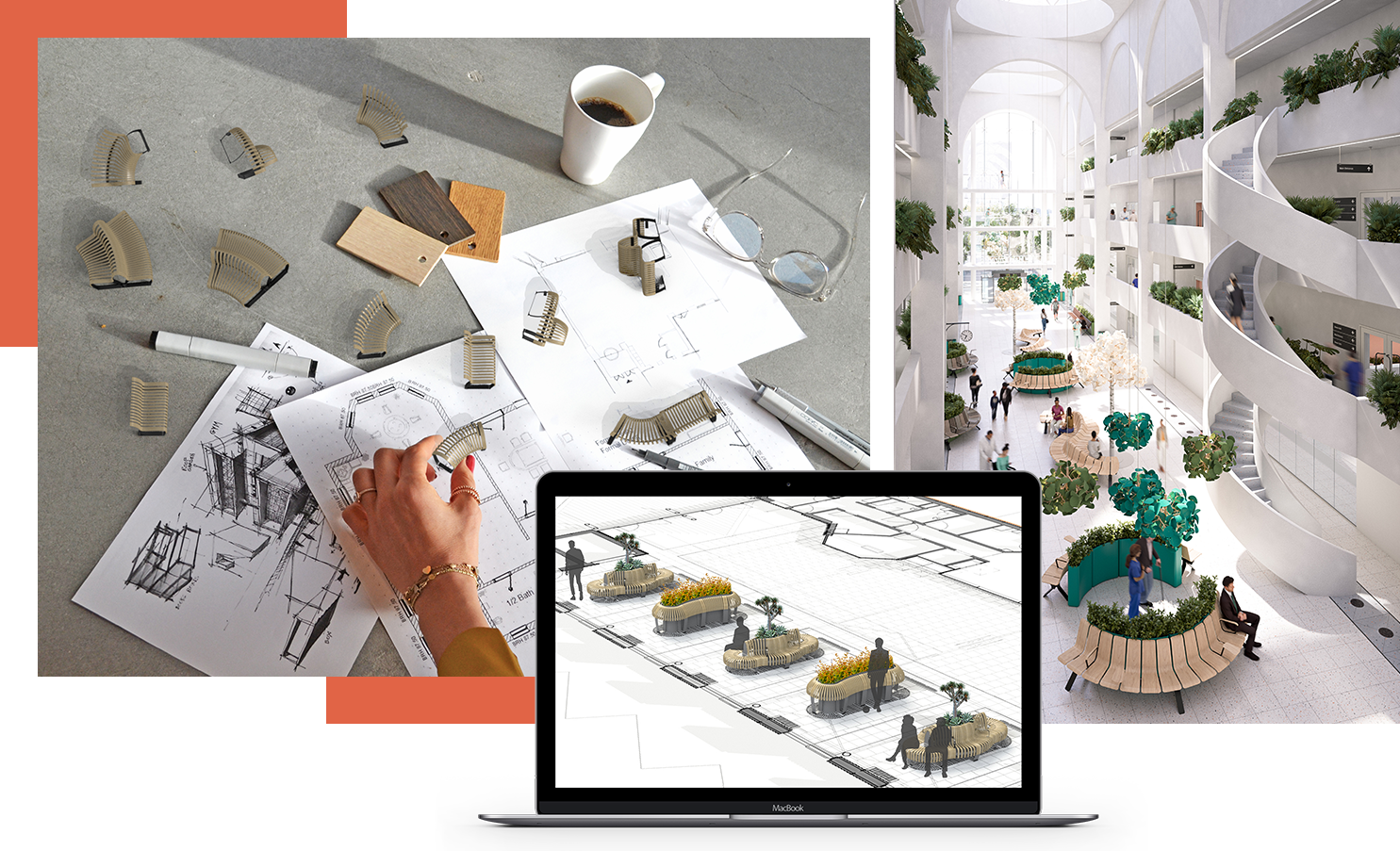 Let us design your next transport hub project
Our in-house designers will help you with a free 3D floor-plan rendering.