University Hospital of Malmö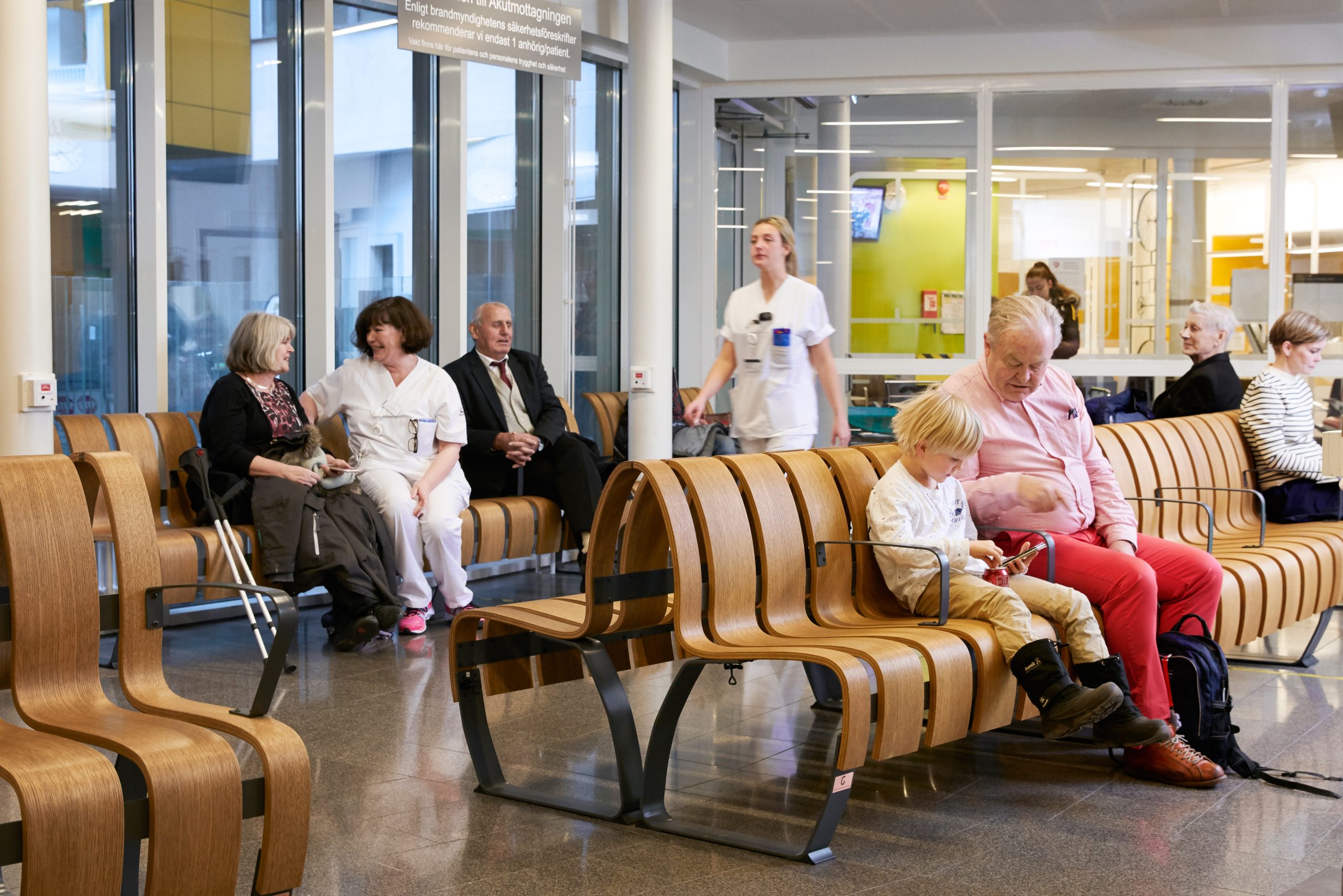 Customer

Region Skåne

Architect

Green Furniture Concept

Year

2016
The Emergency Hall of Malmö University Hospital is a successful example of our subscription service Furniture-as-a-Service. Their old furniture did not cope with the wear and tear which lead to having the organization put the time into taking care of furniture instead of taking care of the people. At the end of 2016, the seating in the emergency waiting room was changed to Green's Nova C through Furniture-as-a-Service and the personnel can now focus fully on healthcare.
46
trees planted thanks to this project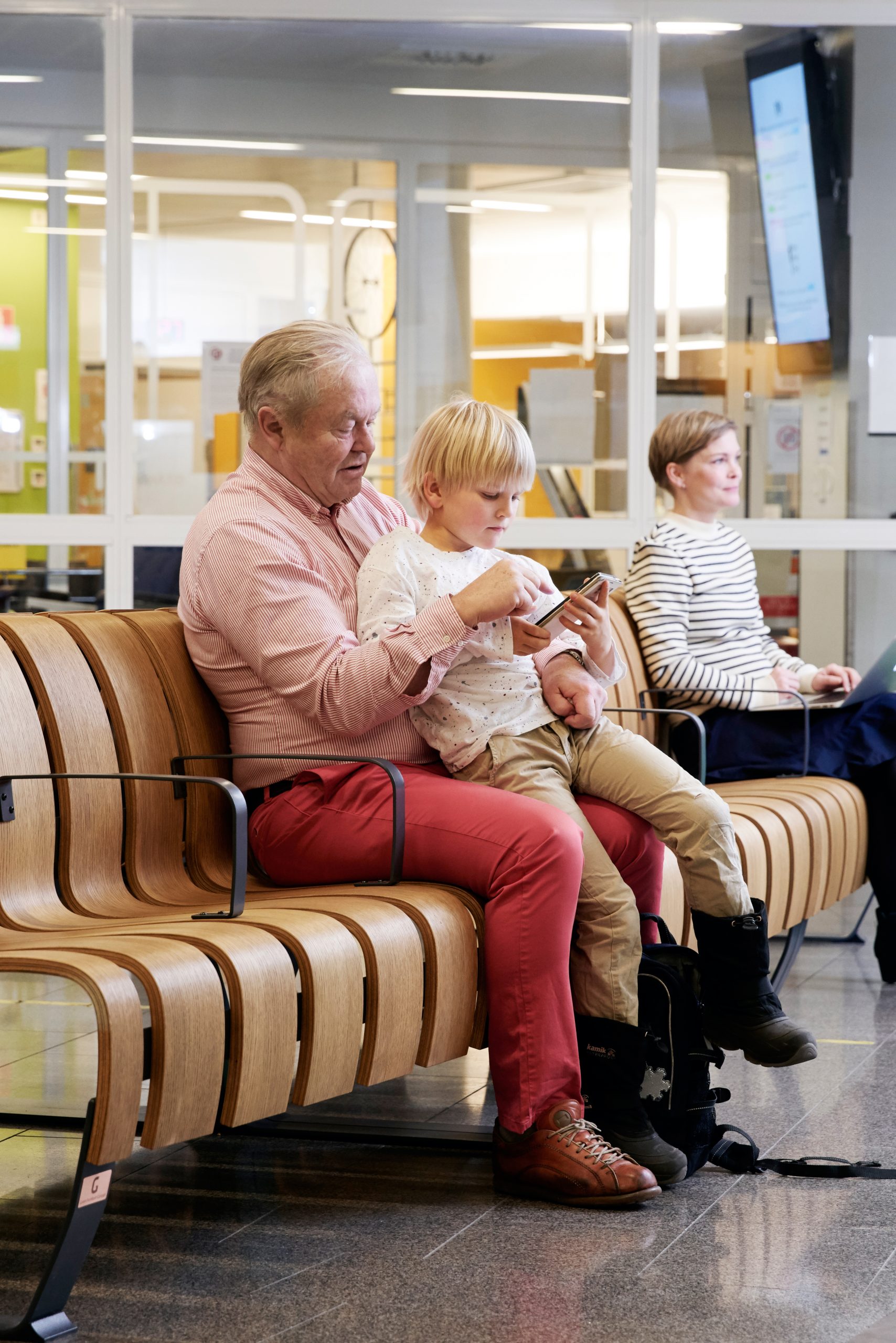 The cylindrical emergency and infectious diseases unit at Skåne University Hospital was designed by CF Møller Architects and built in 2010. At the end of 2016, the seating in the emergency waiting room was changed to Green's Nova C.
This new seating uses the circularity of the building and is installed with the same centre point as the building itself, following the curved window line as well as the curved direction of flow from the entrance to the reception. The reception is clearly visible from all seats, which also means that the supervising nurse has visual control of the faces of all patients.
The 'Wide' model of the Nova C series was developed specifically for this project, in cooperation with the hospital where personnel from the emergency, hygiene and cleaning departments were in direct dialogue with the designer, on site.
The hospital has a function rental agreement for the seating, through our circular service Seating-as-a-Service, meaning that Green Furniture takes full responsibility for keeping the furniture in mint condition over time.
"I'm glad I took the time to do a bit of research before we replaced the chairs in our A&E waiting room in Malmö. The Head Office helped and I was given the opportunity to select benches from Green Furniture. We now have furniture that fits our organisation, a busy A&E with high numbers of patients and families passing through every day, and rigorous hygiene standards. The configuration was customised to our premises and we now have a very attractive waiting room. The people who visit us can choose the seat height that suits them and the arm supports help people who have difficulty getting up. We are extremely pleased!"
Carina Wahlgren, Head of Department, Emergency Care and Internal Medicine, Region Skåne University Healthcare Administration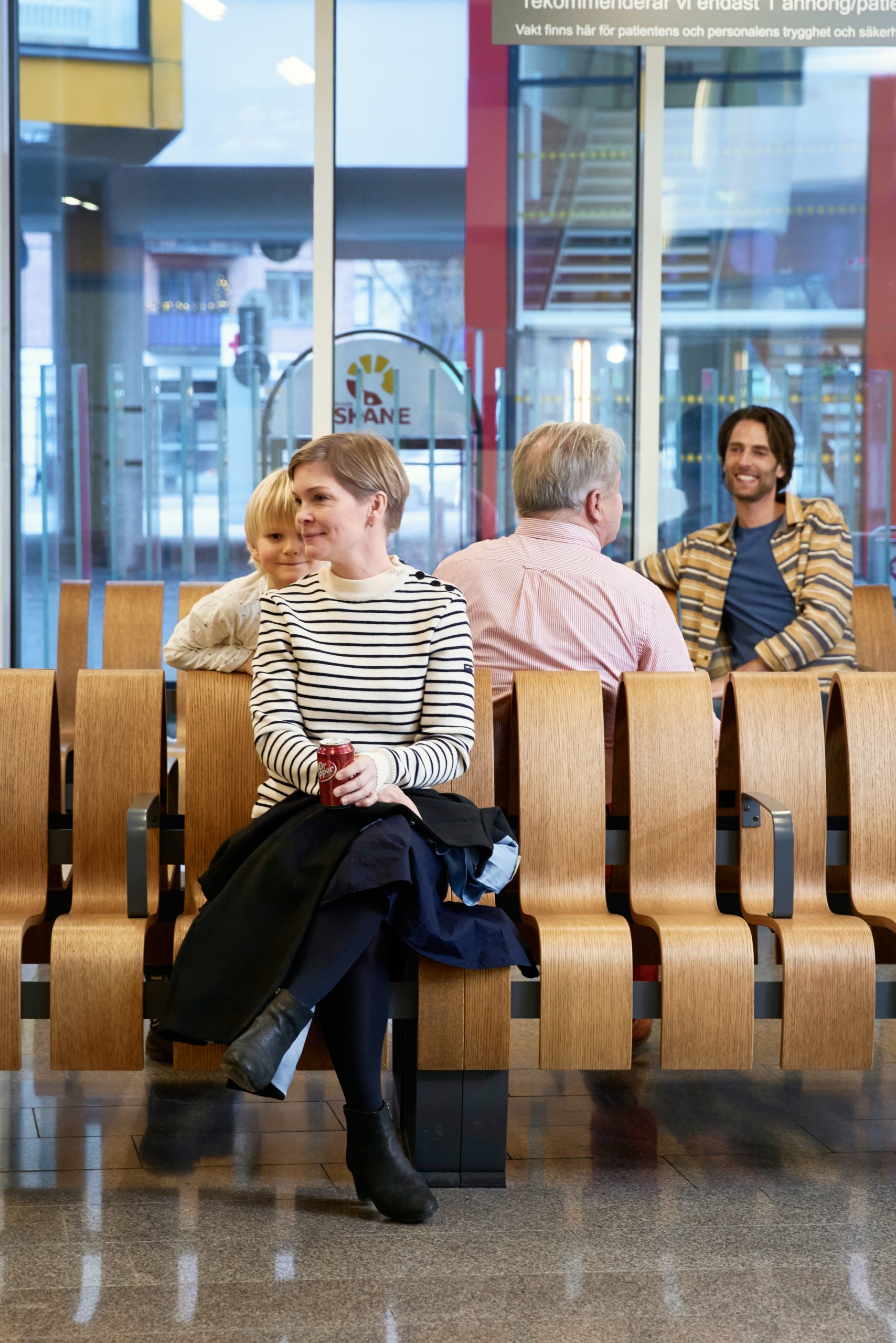 Green healthcare spaces
Places inspired by nature have the power to nurture and soothe, bringing a sense of wellbeing to clinical environments. Natural materials and indoor planters generate a sense of wellbeing among patients and caregivers. Our designs bring them to clinical environments to make places that honour wellness and add holistic elements to healthcare.
Discover more healthcare space design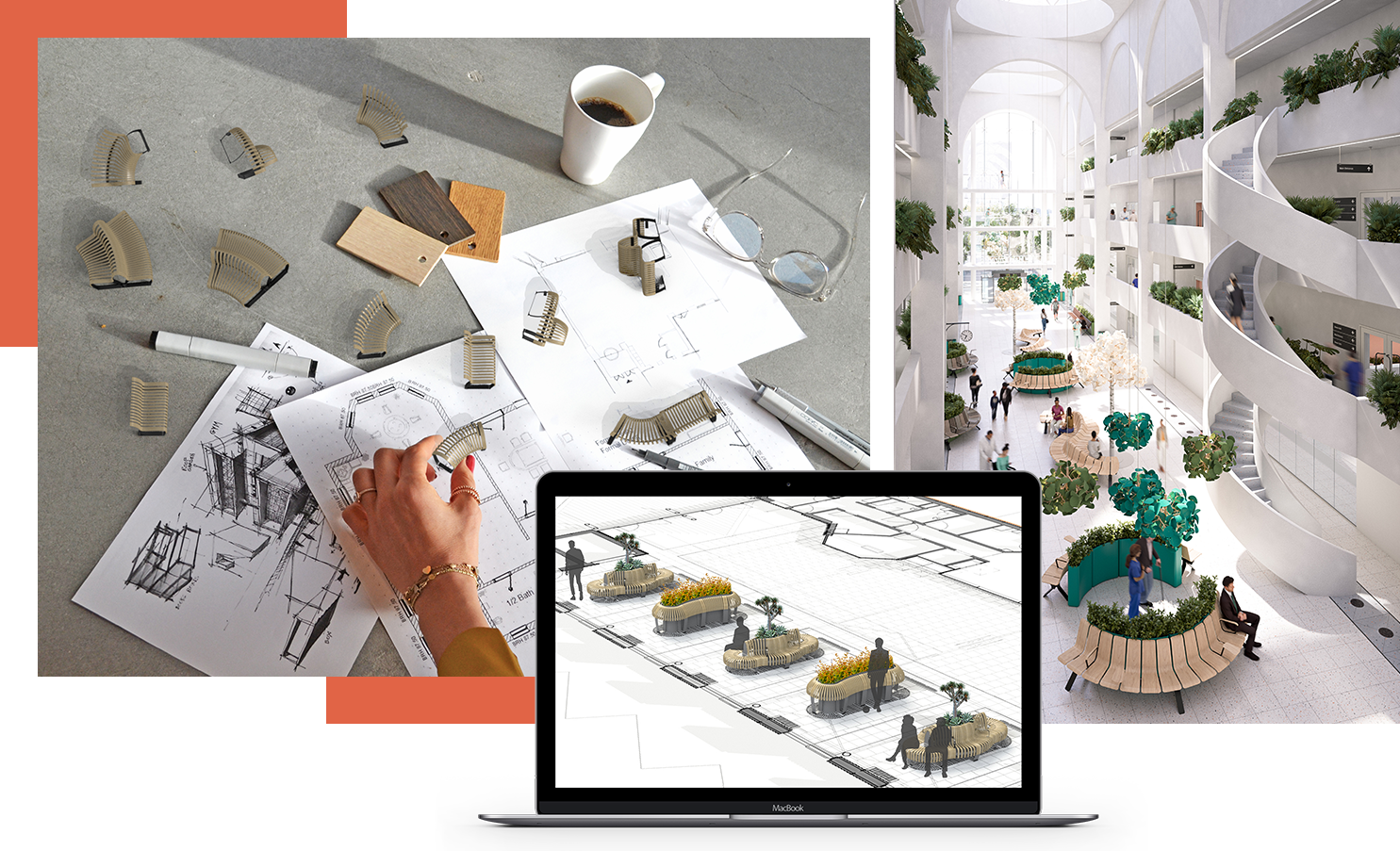 Let us design your next healthcare space project
Our in-house designers will help you with a free 3D floor-plan rendering.