Furniture hygiene in a post COVID-19 era
Published 7 December, 2021
by Adele Kamel
On any given day, furniture in large public spaces can be used by hundreds if not thousands of people. Masses flock from all different places and walks of life to sit, lean and touch the furniture. When it comes to public health measures, furniture hygiene is too often overlooked in large spaces such as community centers, shopping malls, universities, airports and sometimes even hospitals. To protect our communities from the spread of contagions in high-traffic environments, it is essential for public furniture to be properly and regularly cleaned, disinfected and maintained by the local facility managers.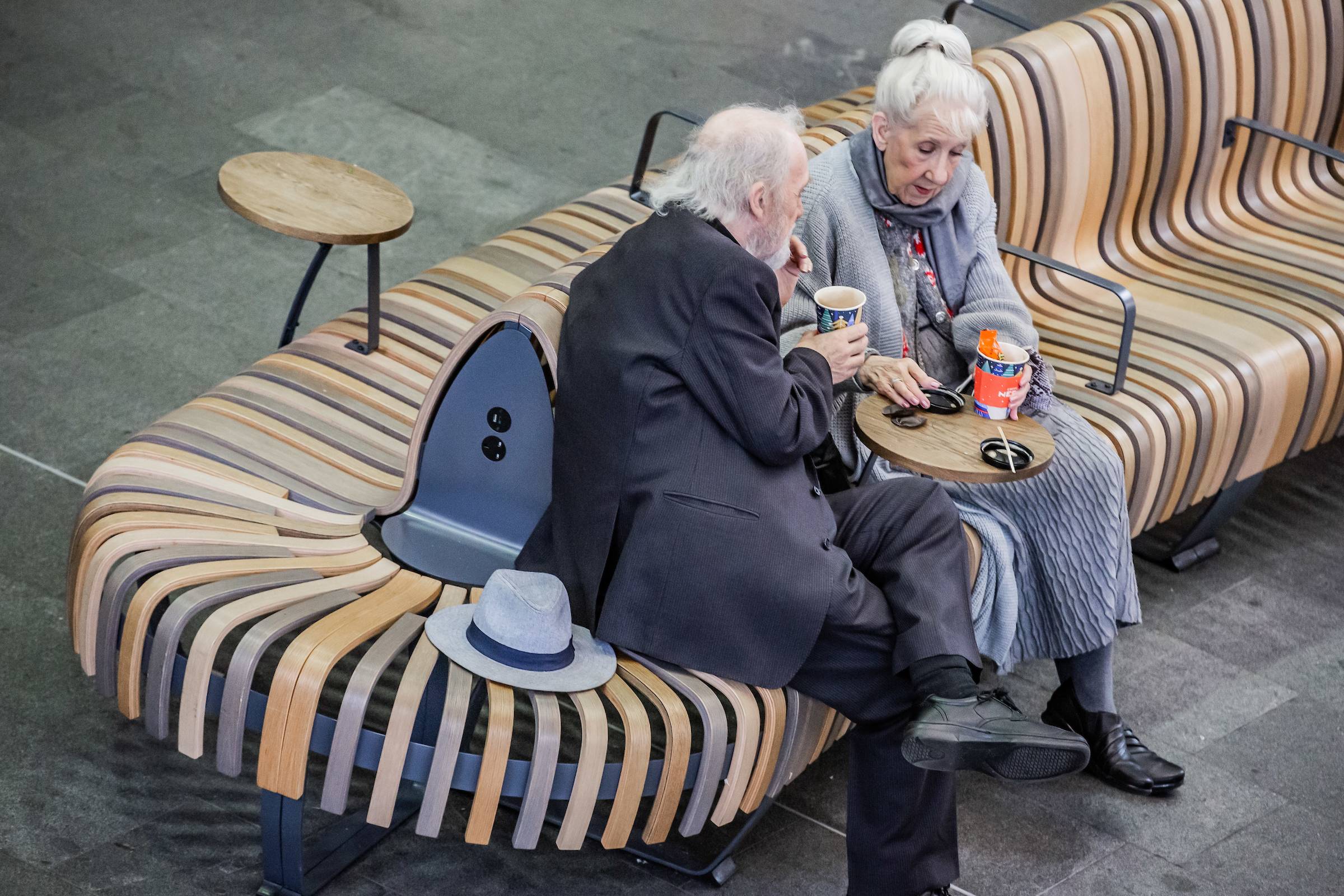 Creating safe public spaces
For example, at airports, the high volume of passengers from all over the world increases the likelihood of bacteria and virus exchange across demographics that are otherwise unlikely to interact. And since we cannot ask the masses to stay away from public spaces indefinitely, we must instead find ways to foster safe public places – places where people can feel less threat of contaminated surfaces and their neighbors. This can be done by making conscious choices of the setting of the furniture and following clear furniture hygiene processes.
Furniture with leather and upholstery has a high chance to collect germs in the seams, cracks, and creases. However, this can easily be avoided by using natural materials like wood. There are natural antibacterial and antimicrobial properties in wood which eliminate potential contaminants. Since wood surfaces dry quickly; this dryness puts bacteria at a disadvantage too. Adding to the sense of place, the wood also brings the Biophilic design and the warmth to the space. At Green Furniture Concept, we use only FSC-certified wood and our products are manufactured sustainably in Sweden and finished with a durable wax oil coating. It's natural, non-toxic and anti-allergic and the seating meets sanitization requirements.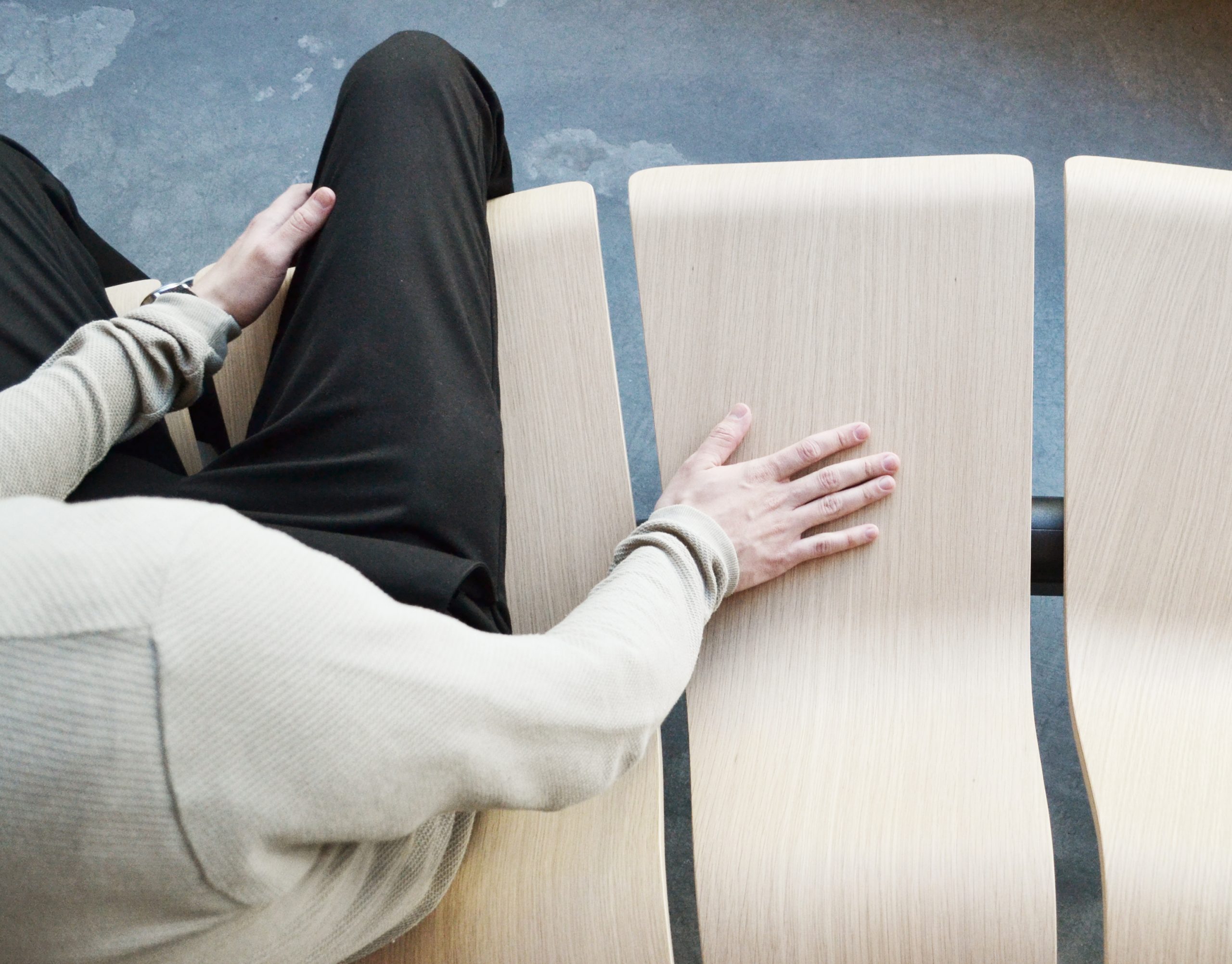 Modularity – adjusting to any space and situation
Green Furniture Concept specializes in placemaking by creating state-of-the-art, sustainable and unique furniture, designed to accommodate the requirements of any place gracefully. The modular design makes it easy to clean all the nooks and crannies of furniture pieces, providing a highly sanitary, safe and reliable environment. This modularity gives you the flexibility and freedom of design and the ability to re-configure the installation into new shapes quickly to adapt to new distancing requirements of these days.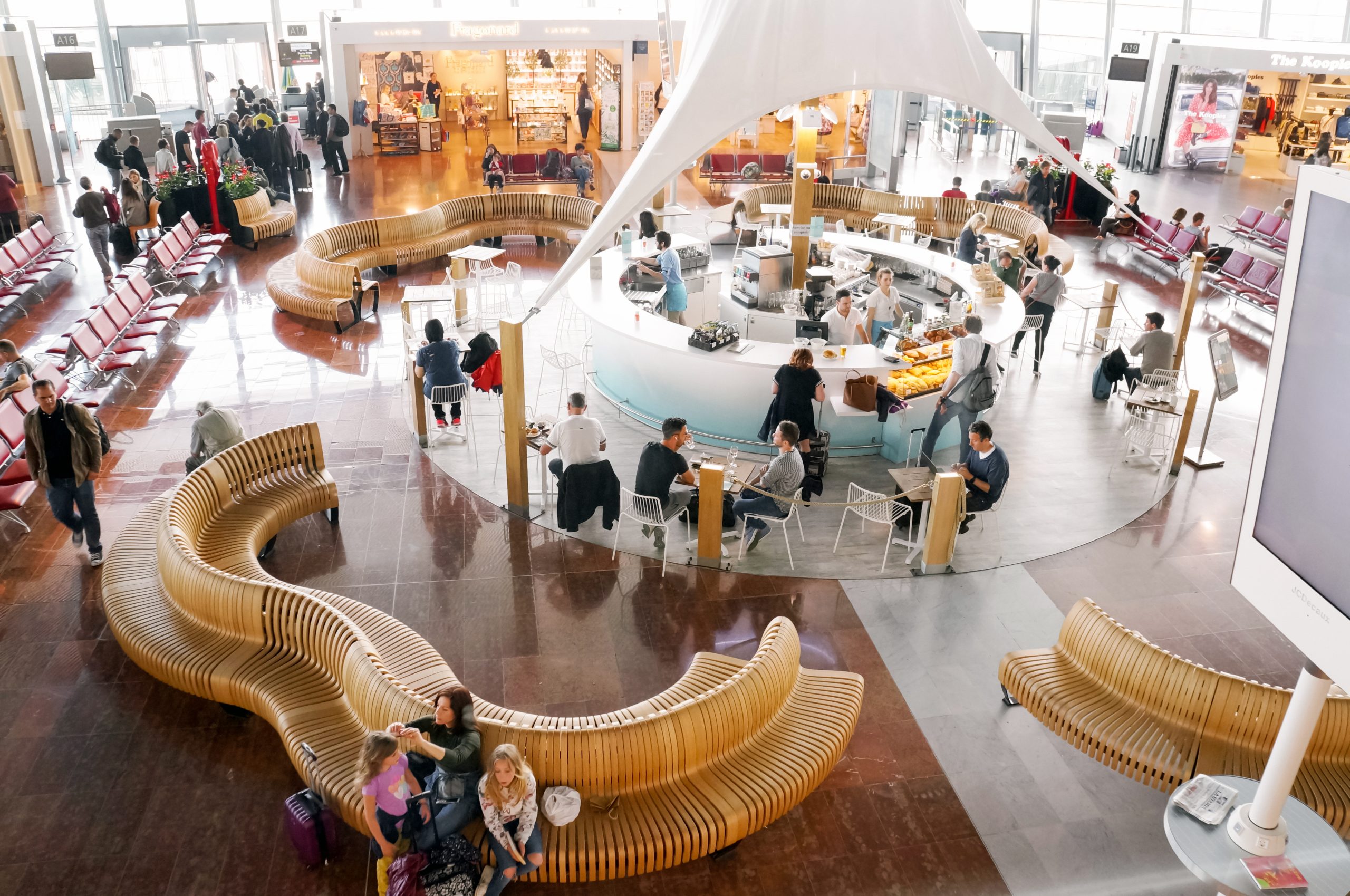 If we take hospitals as an example, they aim to provide a clean and hygienic environment. Together with Skåne University Hospital in Sweden, we placed patients and clinical satisfaction at the center of seating design. Our Nova C seating installation brings the beauty of natural materials to clinical environments in products that are easy to sanitize and maintain. All seating systems are configured individually to follow architectural plans, improve the working environment and contribute to positive organizational outcomes.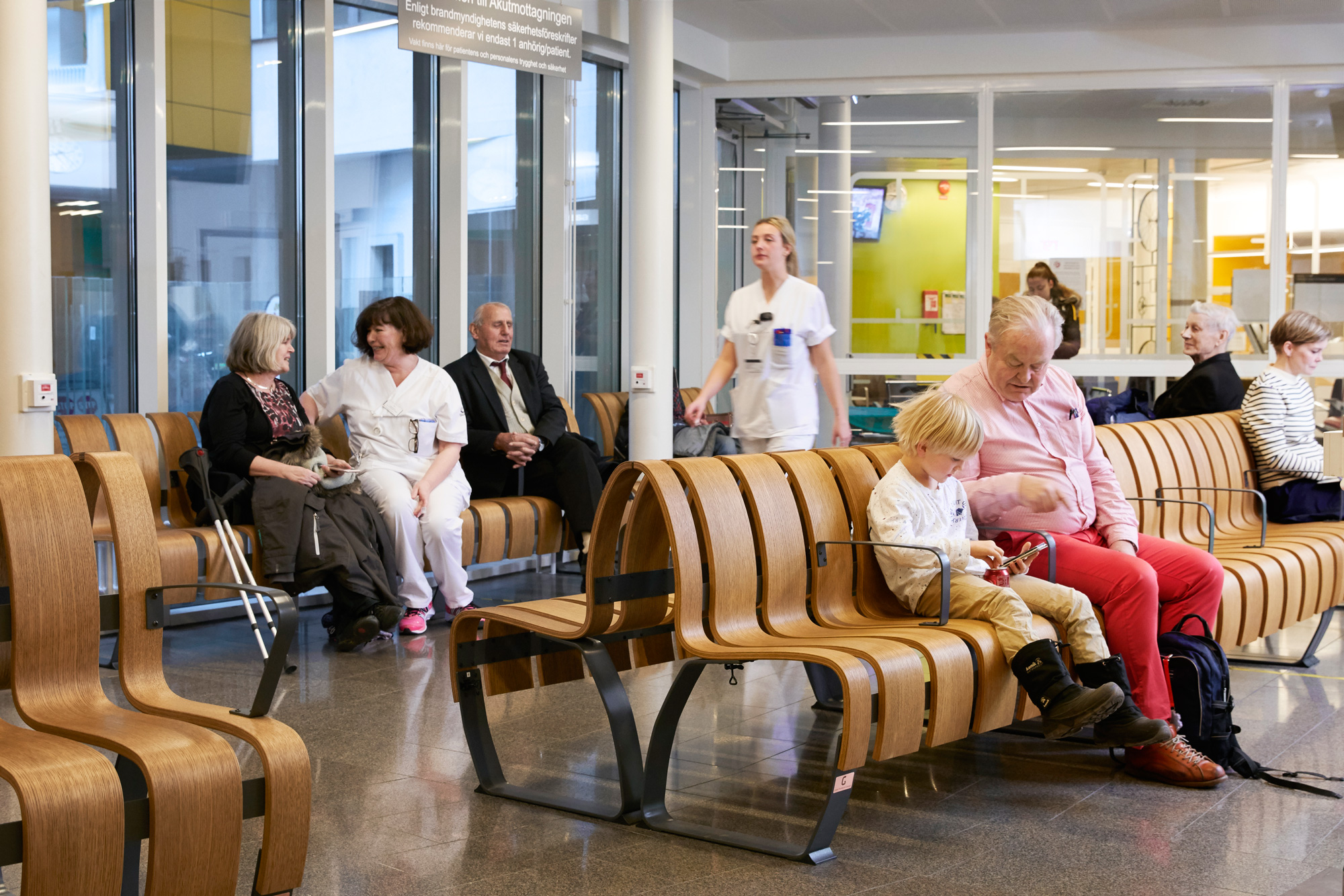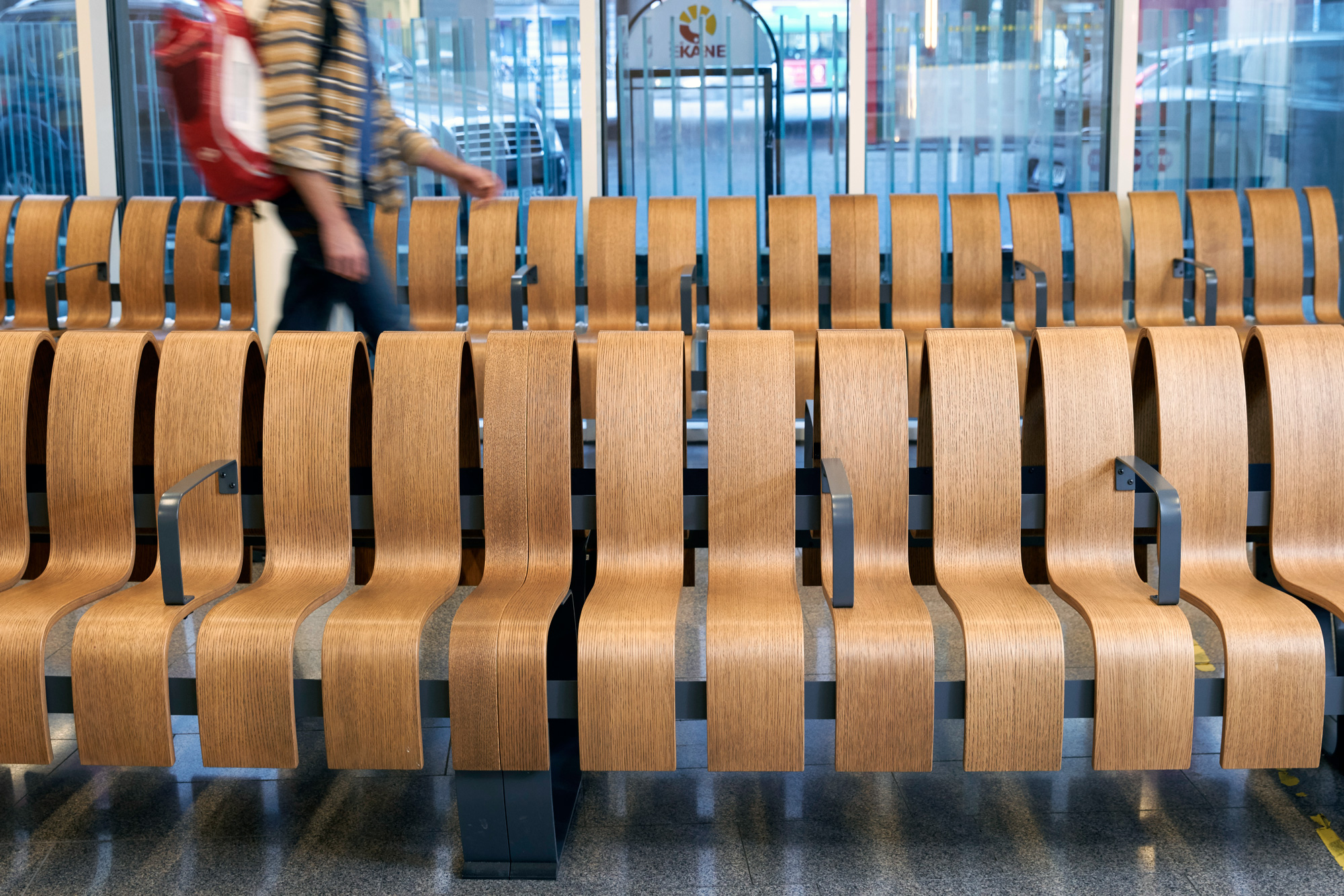 Compared to furniture upholstered in artificial leather, which cracks and tears, hospital hygiene has improved. The benches are easy to clean. We have also noticed that nothing gets missed when the floors are washed, which shows that the benches can be separated and moved for cleaning in a way that meets our standards. The patients are also kept apart from each other a little, in that there is a set distance back-to-back. I am impressed!
Marita Olsson, infection control nurse, Region Skåne
One of our most effective defense mechanisms to stop the spread of COVID-19 has been to wash our hands with soap and water. The furniture hygiene should be just as prioritized. Like the natural surface of your skin, our seating is manufactured with organic materials and finishes, so we recommend the same soap and water treatment to fight the spread of germs.
By implementing easy cleaning and maintenance processes in the daily operation, health can easily be prioritized. In a blink of an eye, broken ribs can be changed to keep the installation like new for many years. And since sustainability is on the top of our heads we offer an optimal service – yearly touch up, removal of scratches and change of ribs and armrests if needed.
How to clean Green's seating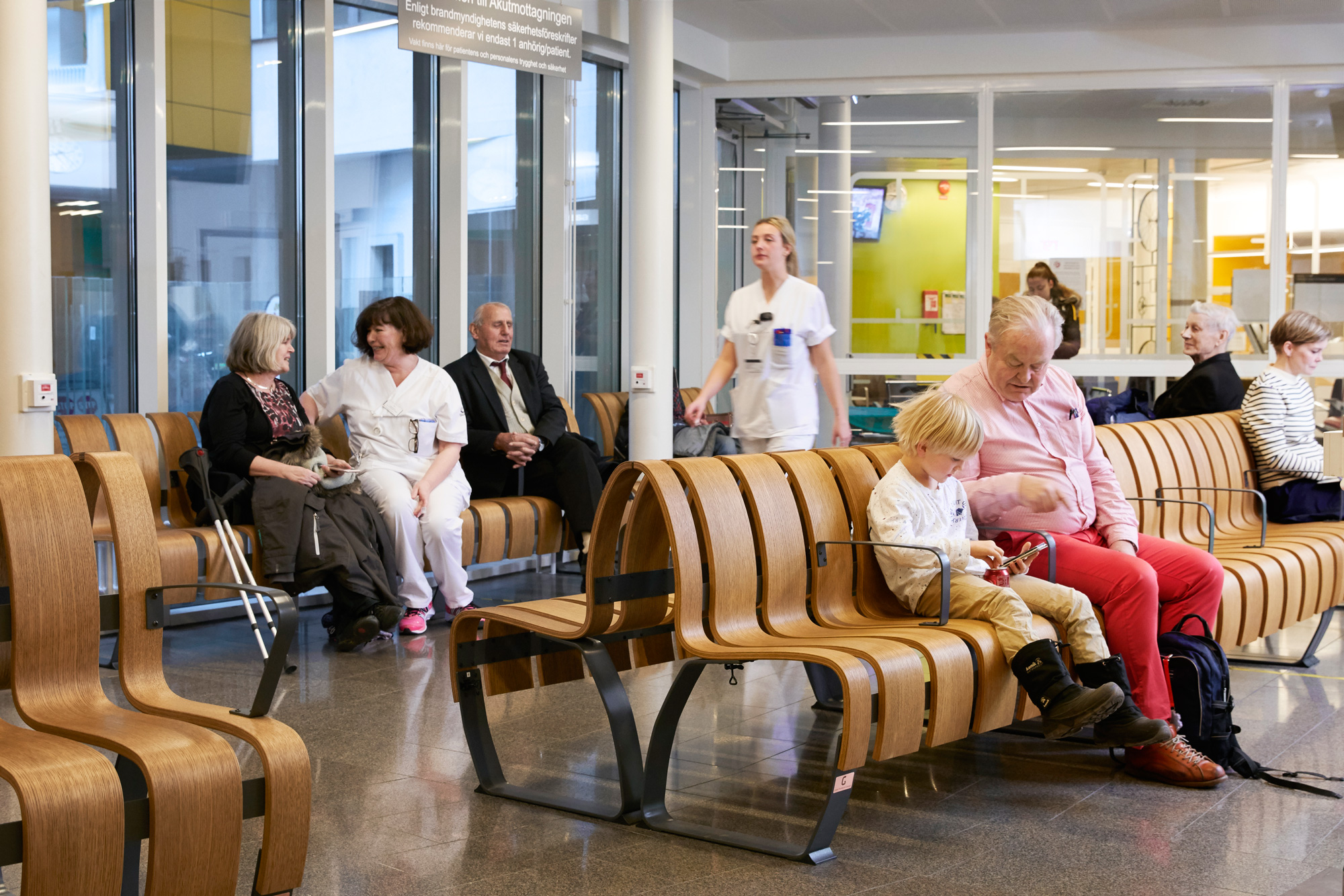 Hospital hygiene is the most important aspect to me, and this has really brought up the standard. The benches are easy to care for, easy to clean and its easy to get to all surfaces. There is nothing that can absorb moisture and bodily fluids. The benches are comfortable enough and truly ideal for an A&E waiting room. We are delighted!
Rosita Ghasriani, nurse, A&E reception, Skåne University Hospital, Malmö
Green Furniture Concept has successfully captured Zen and found an equal balance in sustainability for both the people and the planet. Sustainable furniture with configurable modules that can be easily cleaned, managed, and maintained is how we can make the world a better place for everyone