Keflavik International Airport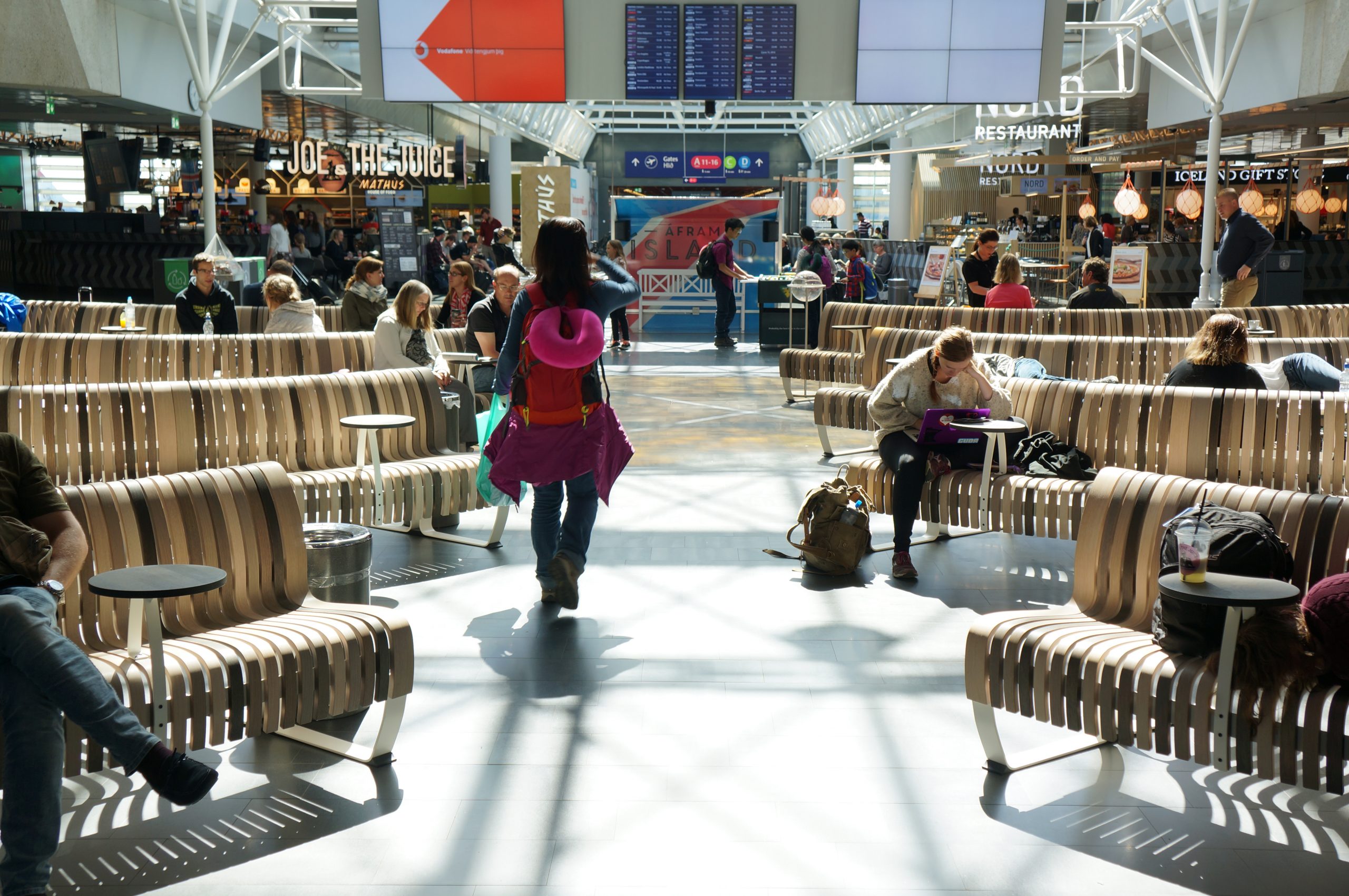 Customer

Keflavik International Airport

Year

2019
Keflavik International Airport used the Nova C series seating from Green Furniture Concept to have a welcoming grand hall with many seats. On an area of approximately 400 meters including isles where 5 million people pass every year, 240 seats in the shape of eight waves give a natural, free and easy place to stop and take a breath. The new design of the area slows down the pace and puts passengers at ease to the joy of the surrounding stores and cafes.
"We now keep passengers near the shops and food outlets, and believe that is a great factor in increased sales," says Gunnhildur Vilbergsdóttir, commercial manager, Keflavik International Airport
See also article on how this seating has affected the commercial terminal flow at Keflavik.
388
trees planted thanks to this project
Green airports
Whether working with a blank canvas or retrofitting a terminal, we will help you bring a comfortable experience from check-in to gate. Taking passenger satisfaction as our starting point, we create places that make the travel experience easy to enjoy.
Discover more airport design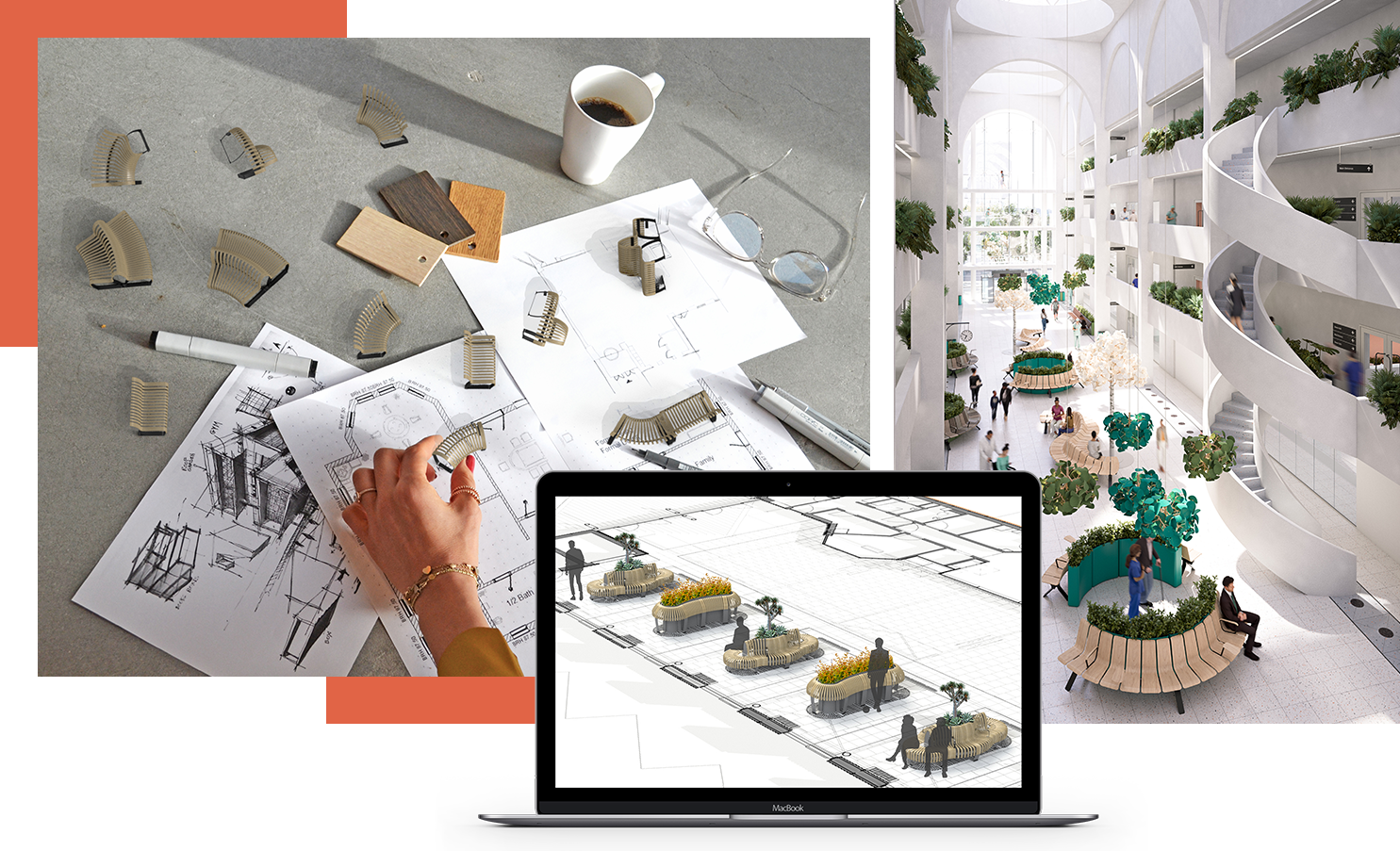 Let us design your next airport space
Our in-house designers will help you with a free 3D floor-plan rendering.