Customer

Jernhusen

Architect

Green Furniture Concept

Year

2022

Location

Malmö, Sweden
When Malmö Central Station reopened after a renovation at the end of 2010, Green Furniture Concept had not yet pioneered railway stations (read more about when that happened at Stockholm Central Station), and hence the station was furnished without us at the time. Today, 2022, Green contributes to placemaking at around 40 of the bigger Swedish railway stations, including Malmö, our home town with the central station only meters away from our head office and showroom.
Creating an all-biophilic food court area that makes passengers happy AND is safe and easy to clean and maintain.
This new Green place is best described as a food court seating area near the restaurants in the station's main hall. We've added Nova C seating for a placemaking design to create an open and inviting space, including passengers who need to sit down for a while. Two centrally placed Leaf Lamp Trees, connected with a Seamless Table, offer shelter and a natural 'Meet me under the Trees' function.
The whole area is surrounded by live greenery,  adding to the biophilic well-being of the place. "Live plants in a railway station – how is this possible?" is the probable reaction of station professionals responsible for security, cleaning and maintenance. Well, piloted with this installation, Green Furniture Concept has designed Secure Planters that don't allow space to put fingers or rubbish down the soil. It's filled with pumice gravel that keeps and transmits water very efficiently. The plants are also very low on maintenance, with watering needed only once per month. Greenery in public interiors is now made possible, taking passenger well-being to another level.
This area may be the most complete and well-designed waiting area of any railway station, offering a great passenger experience and well worth a visit. And do then also take the opportunity to visit us at Green, just around the corner!
Green transport hubs
We design for travelers and commuters, families and individuals, making comfortable environments a part of every journey. Green's placemaking approach uplifts waiting areas, brings new life to shops and cafes, and creates areas that offer a sense of calm.
Discover more transport hub design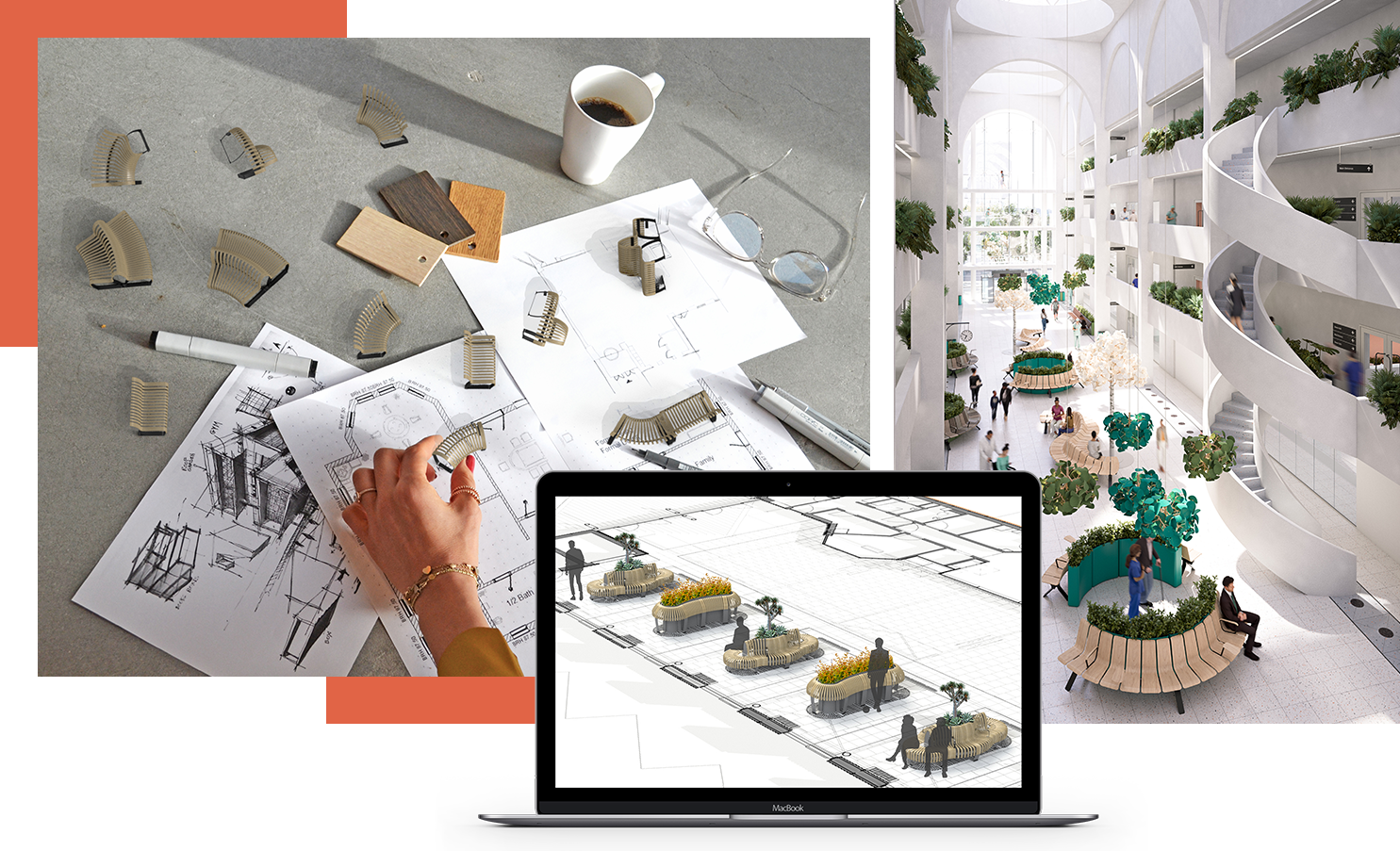 Let us design your next transport hub project
Our in-house designers will help you with a free 3D floor-plan rendering.