DB Main Station Halle (Saale)
Customer

Deutsche Bahn

Architect

loeserbettels + Mäder/Haslbeck

Year

2021

Location

Halle (Saale), Germany
As part of the "Zukunftsbahnhof" project, Deutsche Bahn has selected Halle Saale station as a pilot project. In addition to various offers such as a high-rise bicycle building and a graphical redesign of the visitor guidance system, a contemporary lounge area was created for around 40,000 travelers and visitors to the station every day.
For the redesign of the seating areas in the central dome hall and in the downstream mall, the following questions were fundamental for us: where and how do I stay at the station? What can offers for waiting, eating, meeting and temporary work look like?
Organic shapes and natural materials form islands of tranquillity in the lively surroundings of the station and invite you to linger. Curved seating groups of Ascent seating series and slat-like room dividers in high-quality wood surfaces and changing shades of green, in combination with lush plants, create a warm atmosphere in a mostly cool and drafty place. The variety of elements offers seating and standing options for short stays and for relaxing. Electrified furniture enables digital life on the move. The result is a contemporary and characterful place of public life.
The project has come to life together with loeserbettels, Mäder/Haslbeck design studio and our German sales partner Auweko.
Photo Credits: Marco Warmuth/loeserbettels
The layout
Green and loeserbettels worked together to find the best layout to create a natural space of tranquil islands without disturbing the flow of the open space.
Concept renderings
Multiple concept and design renderings were done to vision the ambient feeling and to set the colour scheme.
A biophilic atmosphere
The result is a natural and characterful place of public life and well-being, offering different options of seating and surfaces to eat, work or relax.
Green transport hubs
We design for travelers and commuters, families and individuals, making comfortable environments a part of every journey. Green's placemaking approach uplifts waiting areas, brings new life to shops and cafes, and creates areas that offer a sense of calm.
Discover more transport hub design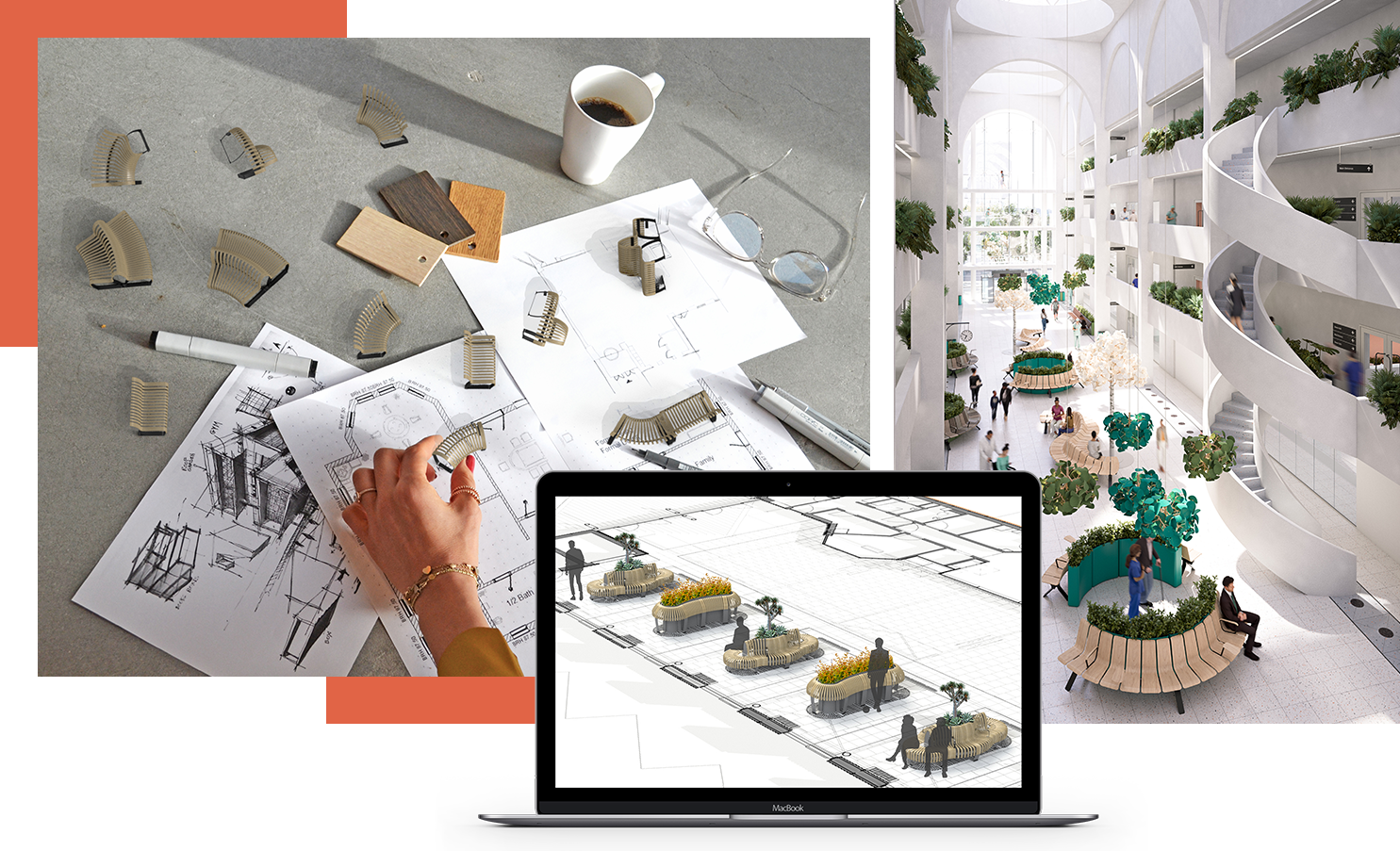 Let us design your next transport hub project
Our in-house designers will help you with a free 3D floor-plan rendering.