Gera Arcaden Shopping Centre
Customer

Gera Arcaden

Architect

Green Furniture Concept

Year

2019
Gera Arcaden is a shopping centre located in Gera, Germany. Known for its many cultural attractions, the shopping centre offers visitors a large choice of retailers and local and international dining options, from German to Asian to Italian cuisines.
In 2019 Gera Arcaden chose to re-furnish the centre with new seating from Green Furniture Concept. The furniture chosen was Nova C modular seating in a natural-looking 4-colour mix.
The main reasons for choosing the Nova C seating system were partly the functional aspects such as the modularity, the easy-care qualities and the very long lifespan of the product (15-year guarantee).
But above all, the biophilic design and comfort of the furniture, create a calm and attractive atmosphere which gives visitors a chance to relax, unwind and feel part of the surroundings. Increased user satisfaction and dwell time is reflected in higher retail sales, revealing that comfortable and placemaking furniture in commercial areas attract visitors and keep them there. A survey carried out by UK retail group 'intu' reveals that when people remain in commercial zones for more than half an hour, retail revenues go up by 1% per minute, which is a significant increase.
The third reason for Gera Arcaden to chose Green Furniture was its sustainable values. All wood in the furniture comes from certified sources to support and guarantee responsible forestry. Green also plants a tree for every product sold, to close the biological cycle.
Photographer: Rolf Wernicke (Centre Manager Gera Arcaden), 2020
388
trees planted thanks to this project
Green retail space design
We create places that make commercial centres more memorable, because feeling good is part of the experience. The fast-paced world of retail keeps people on their feet. That's why we design places where shoppers can sit and unwind, keeping friends together while designating required distances for individuals too.
Discover more retail space design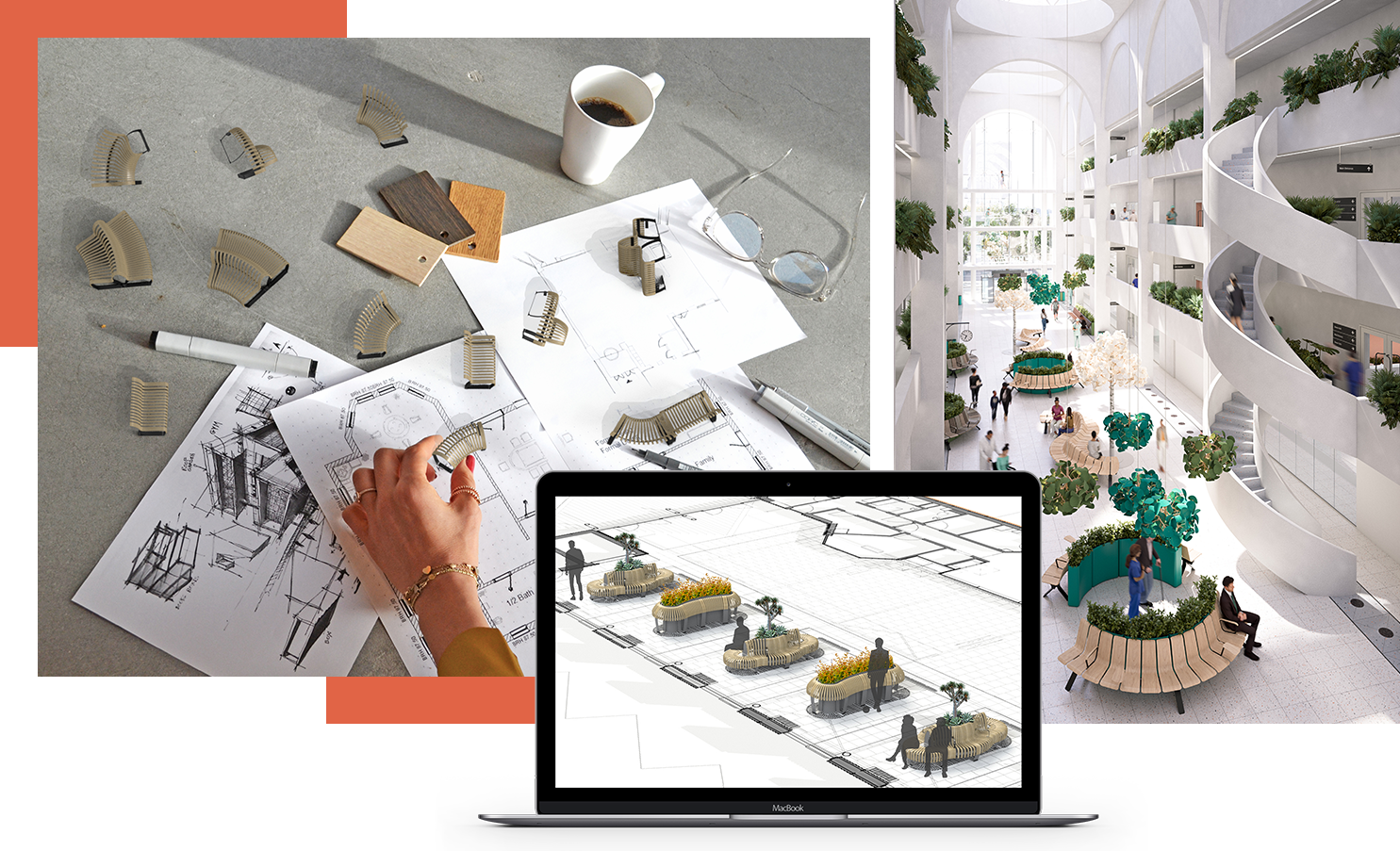 Let us design your next retail project
Our in-house designers will help you with a free 3D floor-plan rendering.