Ascent healthcare solution
What if we could both meet the demanding needs of healthcare and work with placemaking design to transform and change healthcare waiting areas from the old sterile and cold to welcoming and warm?
Working alongside architects and healthcare managers as a trusted design partner to find the right choices for each clinical setting, we now offer Ascent healthcare solution, a practical and aesthetic solution to hospitals and their staff that meets the official requirements.
Background
Hospitals and public buildings are the heart of our communities. They are being used by people from all spectrums of society – all with different prerequisites and abilities, which is why it's of highest importance that those spaces are designed to be inclusive, with different solutions for different abilities.
Challenge
Typical waiting room environments look and feel cold, sparse, and sterile. Rows of identical linear seating are attached to a central beam all facing the reception desk. Seats are often placed without context or identity, with each waiting room looking much like any other. There is little regard for the environmental impact on the body and mind of an ill, vulnerable, or anxious patient.
Public furniture in hospitals and other healthcare settings needs to be inclusive, accessible, and adaptable – considering the varying needs of patients and the unique demands of different healthcare spaces over time. We have gathered and studied all requirements of the sector in order to create a complete healthcare solution.
International main requirements:
Dimensions adapted for safety
Furniture layout adapted for accessibility
Easy-to-read signage
Good colour contrasts
Space for wheelchairs
Main requirements of healthcare furniture:
Easy to clean and maintain
Good visibility from and to reception
Upholstered cushions
No hazardous chemicals
Non-allergenic
Fire resistant
Soft needs for healthcare:
Pleasant environment
Easy information
Good maintenance and hygiene
Comfortable seating
Room for privacy
Modularity and smaller modules
Storage and work space
Our requirements on placemaking:
Biophilic design
Designed for the user
Inclusive
Multi-sensory
Adapting to architecture and flow
Our requirements on sustainability:
Circular design
Renewable and/or recycled materials
Sustainable production
No hazardous chemicals
Non-allergenic
Our solution combines the hard values, requirements and recommendations of the healthcare sector with the soft values of user experience, and implements this into our Ascent Series, together with our own requirements on placemaking and sustainability.
Ascent is a flexible, accessible seating series that meets the needs of busy clinical environments. Developed in consultation with healthcare professionals and architects, the core design has been enhanced to serve the requirement of healthcare providers, patients, and caregivers. The Ascent healthcare series offers ergonomic add-ons that provide accessibility features for a wide range of mobility needs. Easy to clean and virtually maintenance-free, the system can be installed in all public spaces, providing continuity throughout the facilities. Ascent's soft contours, smooth textures and wood surfaces create warm and attractive environments that make clinical surroundings more welcoming.
"For us, designing for accessibility is not just about following regulations and recommendations but also how to incorporate these added functions in a seamless and refined way."
The components of the new solution
Developed together with healthcare professionals, designed to fit international accessibility demands
New Ascent accessibility elements
The Ascent healthcare solution includes new elevated accessibility seats with easy-to-read signage and a removable click-on-off cushion. Due to its modular quality, it's easy to incorporate the accessibility seating into the existing seating system, further ensuring Ascent meets healthcare furniture's national and international requirements.
100 cm long modules for small and transitional spaces.
Visibility and Light Reflectance Value
A range of colours means the LRV (Light Reflective Value) ratio between sections of seating and differently lit spaces can be controlled.
Visuals and possible layouts from the Ascent series are drawn up and installed by Green Furniture Concept's design experts working in partnership with architects and healthcare managers so that each individual setting and project have the exact system appropriate for their needs – with maximum future-proofing as demands on spaces change over time.
Hygiene
Easily cleaned and disinfected – all parts withstand Propanol (Isopropanol, IPA) and Hypochlorite (chlorine, bleach)
Easily accessible surfaces
Wood is naturally antimicrobial, hypo-allergenic and non-toxic
Cushion clips off for cleaning and is covered with protected leather
No ridges or pockets that collects dirts
Fire certifications
Meeting the standards of:
BS 5852 part 1 and 2 (Crib 7)
EN 13501-1 (Bfl s1) with Rubio fire treatment
Ascent Seat Cushion passes EN 1021 (1 and 2) and TB-117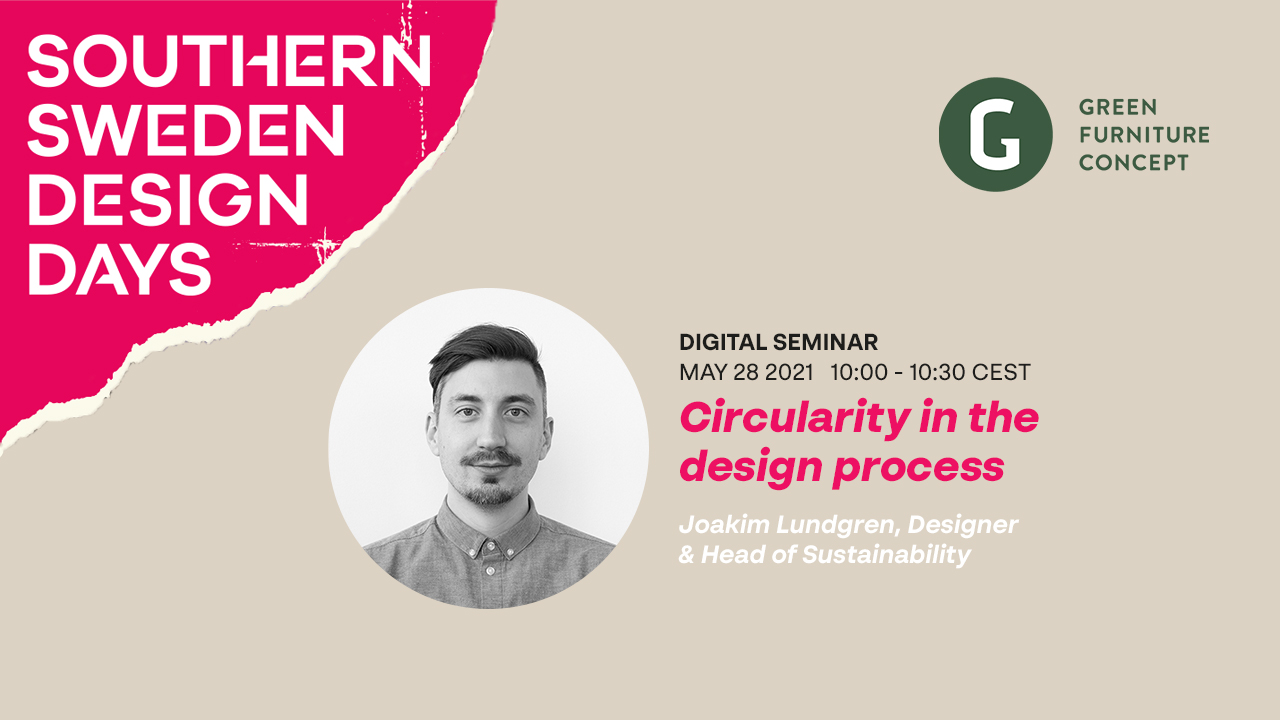 Maintenance
Few points in the ground
Easy to replace broken parts
Easy to repair scratches
Liquid repellent surfaces
All cabelling is hidden and covered
Click on-and-off cushion
Sustainability
Designed for circular economy
The few needed chemicals that are chosen are as gentle as possible for the environment
100% certified sourced wood
75% post-consumer aluminium
Sustainable cushion from coconut fibers and protected leather
Book a demo of the new Ascent healthcare solution
Book a demo with Johan, founder and designer at Green, to find out how we can design healthcare spaces with Ascent.
We are making healthcare spaces matter