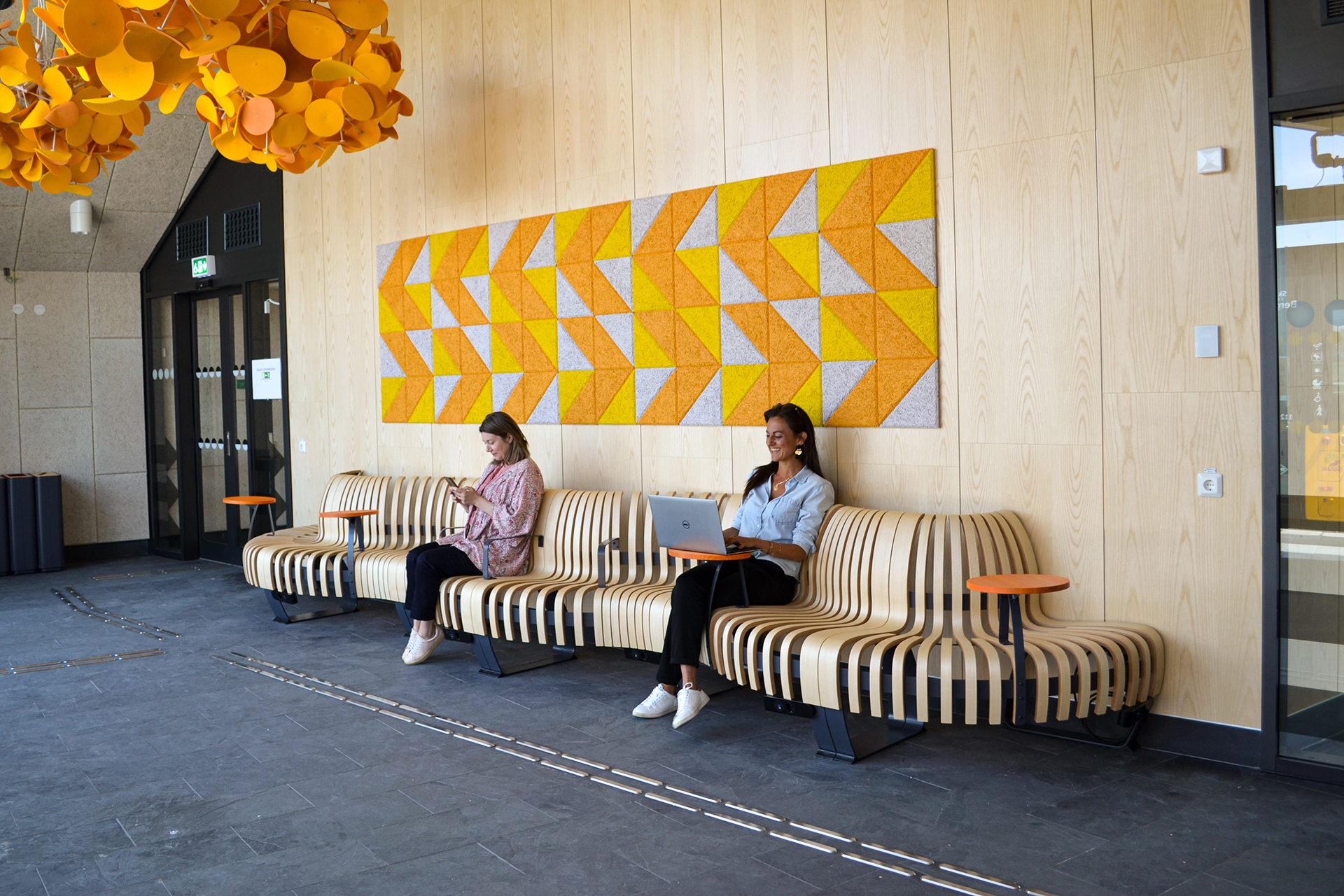 Customer

Skånetrafiken

Architect

Green Furniture Concept

Year

2020
The project at Vellinge Ängar station is a continued development of the pilot case that started at Landskrona Station intending to put together a design that would be implemented at all future Skånetrafiken stations. Green Furniture Concept delivered this furnishing to be aligned with Skånetrafiken's vision and brand; creating a light, inviting, and safe environment for the passengers to enjoy. In cooperation with Skånetrafiken, Magasin A Arkitekter has developed the design of the new stations of Skånetrafiken.
The installation has a placemaking design with the Leaf Lamp Pendant in the ceiling bringing in a biophilic element, the Nova C bench that follows the shape of the place, and the Radius Recycle Bin to help to keep the station clean.
"It doesn't feel like a waiting hall anymore. It's a place one would want to stay at", said Erica Jeppsson, Project Leader at Hoab.
When working on this project, we asked Samuel Sjödin at Skånetrafiken; what is most important for you when you create and/or develop new public places?
"We go by 3 design guidelines in everything we do: attractive, safe, and sustainable. Especially in today's Corona crisis, safety is keyword number one. When we plan new projects, customer needs and satisfaction are the guiding keywords. If it's not matching and fulfilling the customers, we don't see any point in doing it. Comfort and information are very important for our customers, and therefore for us too".
25
trees planted thanks to this project
Green transport hubs
We design for travelers and commuters, families and individuals, making comfortable environments a part of every journey. Green's placemaking approach uplifts waiting areas, brings new life to shops and cafes, and creates areas that offer a sense of calm.
Discover more transport hub design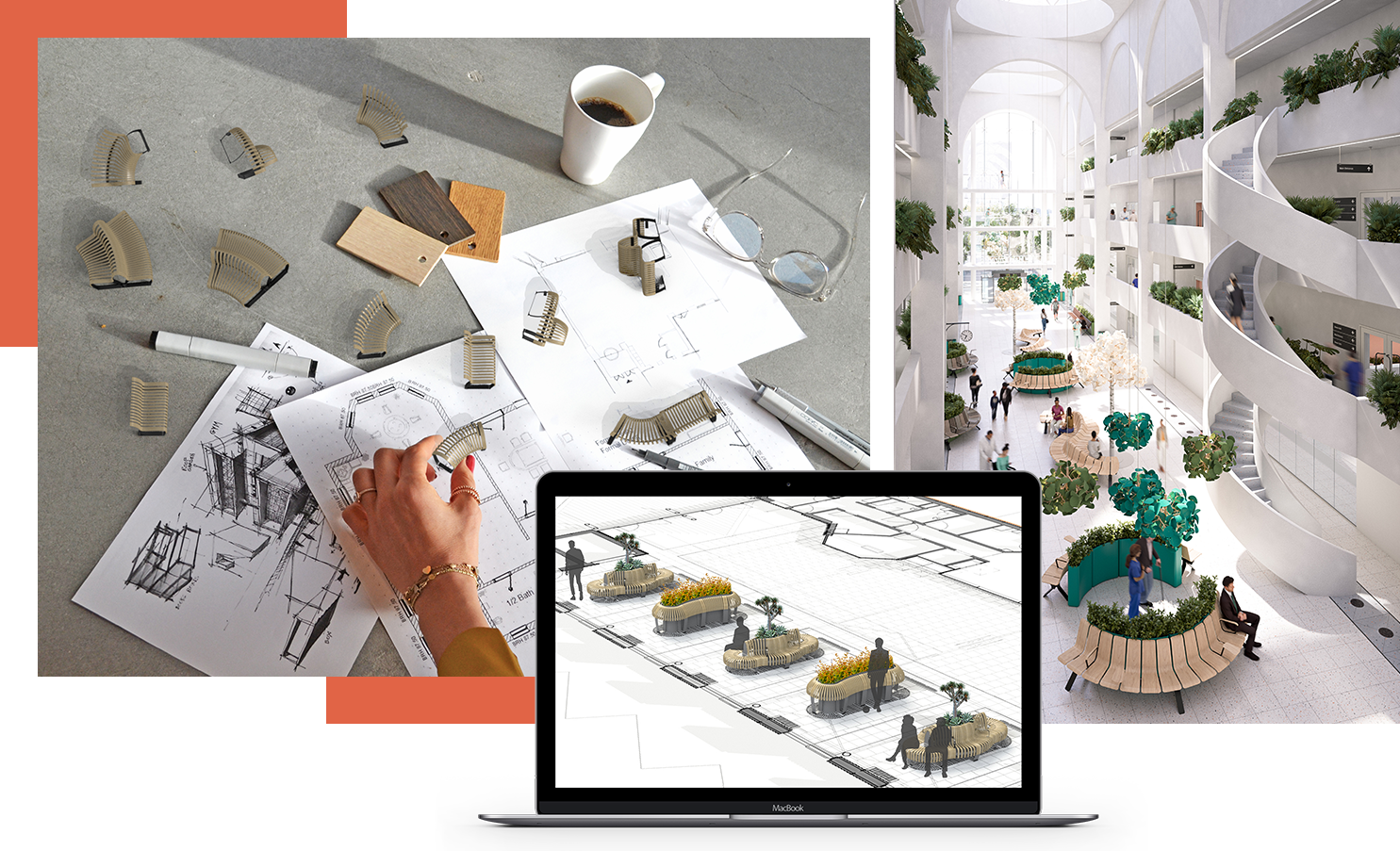 Let us design your next transport hub project
Our in-house designers will help you with a free 3D floor-plan rendering.