Stockholm Central Station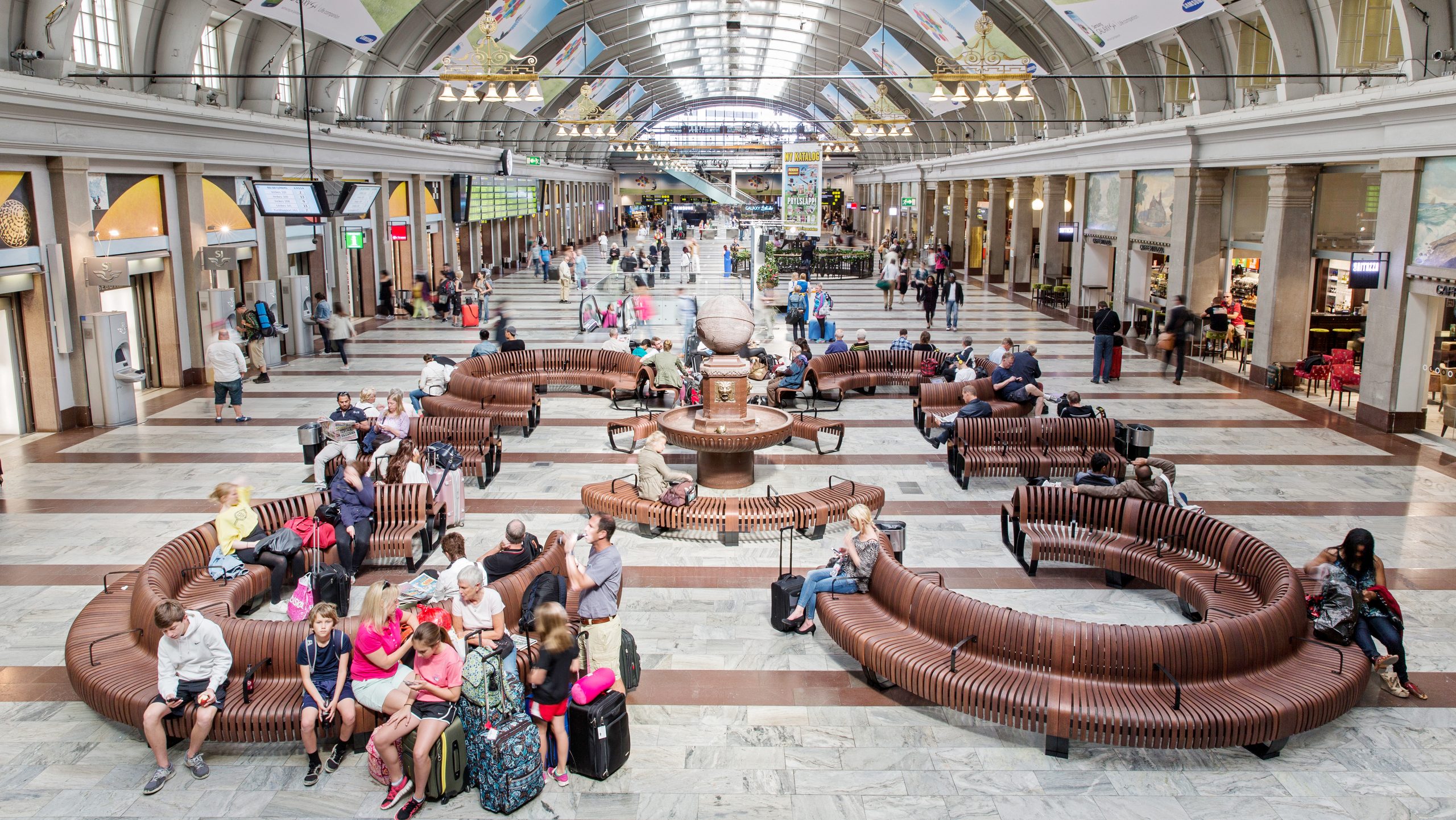 Customer

Jernhusen

Architect

Wester + Elsner Arkitekter

Year

2013
Stockholm Central Station has engaged in a sustainable indoor environment. The seating in the main hall provided by Green Furniture Concept is a spectacular combination of sustainable modernism and fin-de-siècle railway interior design.
Stockholm Central Station opened 1871 and has more than 200 000 travelers on an average day. In 2013 Green Furniture furnished the Grand main hall with benches from the Nova C series. The benches were treated with a special VOC free hardwax that easily can be maintained. The result is that the benches still look like new after several years of extensive usage.
Johan Berhin, designer, said "Making a grand installation in this historic scene is really special! Inspiration for the bench design was taken from Art Nouveau at the time when the railways made their big entrance. The design is modern, but still it's like the benches always have been here".
Architect Fanny Stenberg added "The new bench is a modern version of a traditional public sofa with wood ribs. It was important for us to be able to use the bench both straight and rounded, in order to maximize the number of seats and at the same time create different zones within the seating area".
In this project were used the previous versions of Nova C Series products.
388
trees planted thanks to this project
Green transport hubs
We design for travellers and commuters, families and individuals, making comfortable environments a part of every journey. Green's placemaking approach uplifts waiting areas, brings new life to shops and cafes, and creates areas that offer a sense of calm.
Discover more transport hub design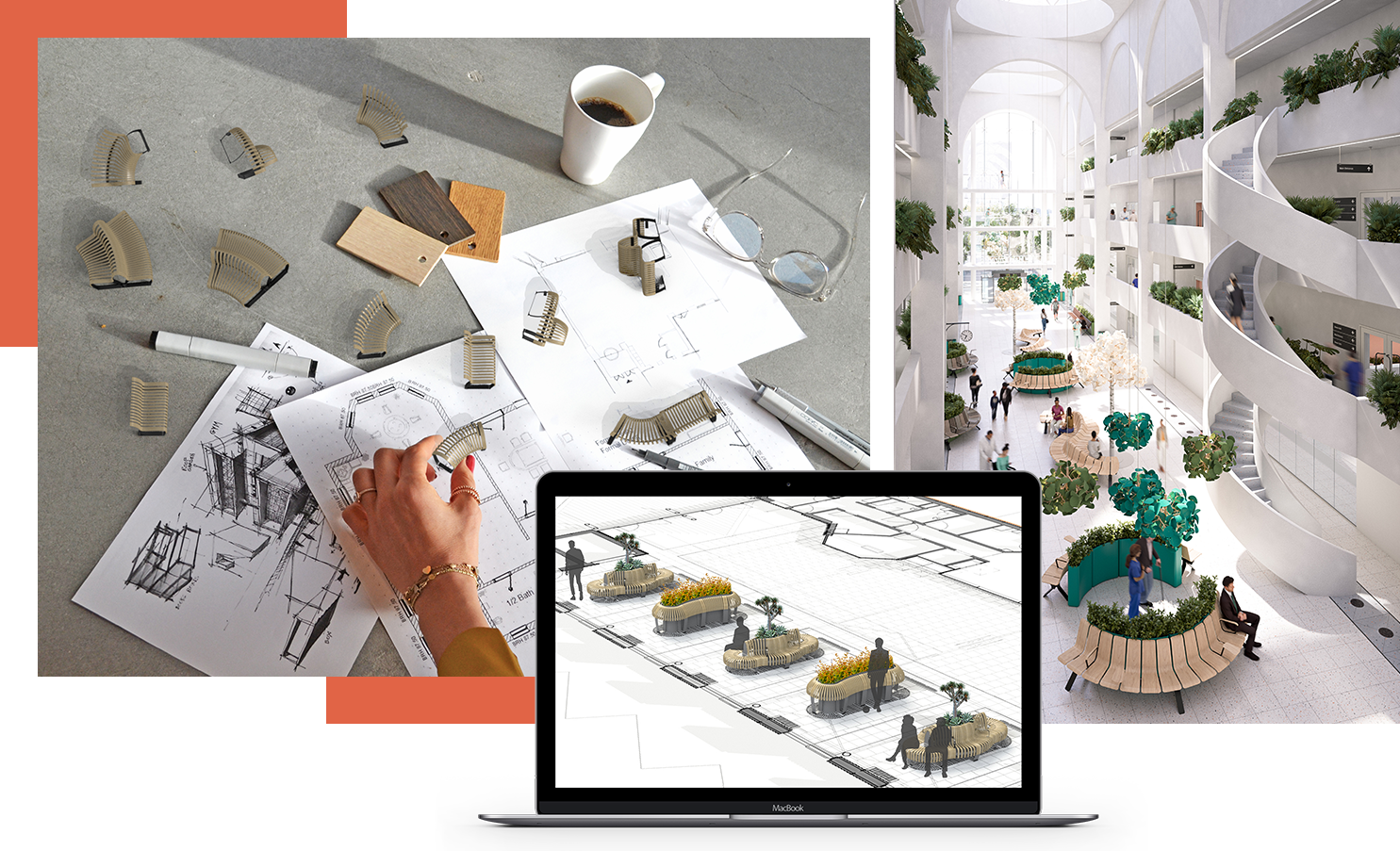 Let us design your next transport hub project
Our in-house designers will help you with a free 3D floor-plan rendering.